Nina Dedic
Nina Dedic might be the girlfriend of Dragan Bender, the youngest player among the projected lottery picks at this year's NBA draft!
Nina and the 18-year-old Croatian professional basketball player, appear to be super close.
Born in 1996, Nina Dedic studies French and Spanish at Filozofski fakultet Zadar, where she also plays for the Basketball Team as a center wearing the #13.
Bender who is currently under contract with Maccabi Tel Aviv of the Israeli Basketball Super League, can be seen all smiles with the lovely blonde in a picture posted a few days ago.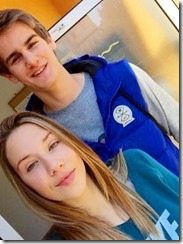 The snap was shared by Nina Dedic who captioned the image,
Smrad moj #cudo#internationalbestfriendday #oldpic
Though Nina Dedic is gorgeous and is also a badass basketball player (meaning the have lots in common); who will be available for the WNBA draft in 2018, is most likely this two only 'play' in the friend zone.
With that said, that doesn't mean there isn't a special woman in the life of hunky and talented Dragan Bender, who might that that be? Non other than the woman who gave birth t him, his loving momma, Bernada Bender.
The proud momma, is from Stolac and currently resides in Capljina. Bernada Bender is active on social media and is constantly supporting her son through posts she shares on Facebook.
Bernada Bender is also the mother of Dragan's older brother Ivan. She raised the two boys in a small town in Bosnia called Capljina. Both of their sons grew up playing basketball.
Comign from a small town it was hard for the brothers to get exposure so the then teens, packed up and drove with their father to Croatia to attend Nikola Vujčić's academy.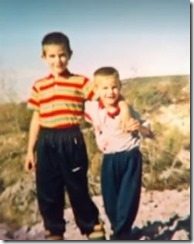 NBA scouts first noticed her son back in 2014 and were surprised by his skill. That same year he signed a six-year contract with Maccabi Tel Aviv, one of the most famous basketball clubs in all of Europe.
Unable to develop his full potential at Maccabi, Dragan will try his luck at this year's NBA draft. Dragan currently resides in Split, Croatia, a town famous for his basketball history.
Check out Nina Dedic on Instagram here.