Paqui Kelly
This lovely lady is Mrs. Paqui Kelly; she is the loving and caring wife of college football coach Brian Kelly, head coach at LSU. Prior to that, coach Kelly had been the head coach for the Notre Dame Irish /football Team at the University of Notre Dame since 2009. Marcus Freeman took over the head coaching role at Notre Dame
Brian Kelly
Coach Kelly was born Bian Keith Kelly on October 25, 1961, in Everett, Massachusetts. He is the son of Boston politician Brian Kelly Sr. and Thelma Clark Kelly Maitland.
He attended St. John's Preparatory School and later Assumption College where he played in the linebacker position and. graduated in 1983, with a bachelor's degree in political science.
His first coaching job was at Assumption as softball coach as well as defensive coordinator and linebackers coach
After he left Assumption in 1986, Kelly joined Grand Valley State University in 1987, first as a graduate assistant and defensive back coach and later defensive coordinator and running backs coach. From 1991 to 2003 served as head coach for the Grand Valley Lakers.
Coach Kelly was the head coach for the Central Michigan Chippewas football following the departure of head coach Mike DeBord.
In December 2006, coach Kelly replaced head coach, Mark Antonio, as the head coach for the Cincinnati Bearcats at the University of Cincinnati.
Coach Brian Kelly joined the Notre Dame Fighting Irish in South Bend, Indiana on December 10, 2009. He is currently on his 11th season at Notre Dame.
On November 30, 2021, it was announced Brian Kelly has been named head coach for the Fighting Tigers at Louisiana State University.
Brian Kelly Net Worth
Since leaving Notre Dame for LSU, it is estimated that coach Brian Kelly's net worth could be around $50 million.
Brian Kelly Contract & Salary
According to the Athletic, Brian Kelly signed a 10-year deal worth $9.5 million per year, plus incentives with LSU.
Brian Kelly Wife Paqui Kelly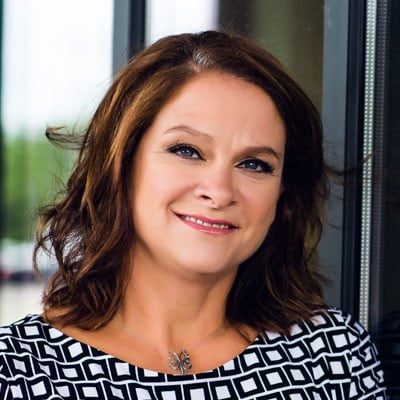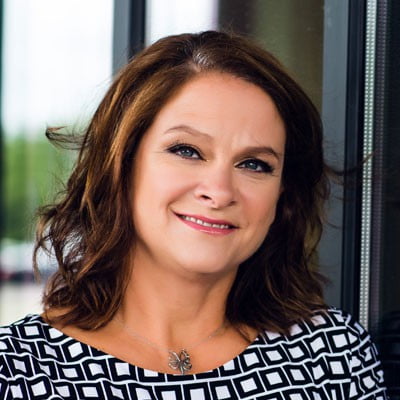 As noted, Coach Kelly's wife is the Paqui, is the former Francisca Barbara Craig, who was born on February 9, 1966. Francisca sounds Latin, doesn't it? Well more like Spanish, her momma is from Madrid.
Paqui met her husband while he was working at Grand Valley State; they started dating, tied the knot on July 2, 1994; and have been blessed with three incredible children; Patrick, Grace, and Kenzel.
Paqui Kelly Cancer
In May 2003, at the age of 37, Paqui Kelly was diagnosed with breast cancer, she had chemo and radiation. Mrs. Kelly has five sisters, two of them Monie and Eli had their own bouts with breast cancer and had mastectomies, Monie had hers in 2005.
"We found that my maternal grandmother was one of 13 and she got sick when (my dad was nine)," Paqui explains. "Back then what do you tell a nine-year-old boy? All he knew was that she had woman problems. I mean, people were more worried about the depression and a world war than cancer. So we kind of traced it back to that. It was just a 60-year miss."
With that news Paqui and her sister tested for the inherited cancer gene, her sisters Gini, Mary, and Rosie tested negative, but her other sister Eli tested positive.
After the doctor told Paqui there was a 95% chance her cancer would come back, if she didn't have a double mastectomy, Monie has hers after her diagnosis and Eli decided to have the same procedure, even though she didn't have cancer.
"Just like that, the odds went from a 96 percent chance that the cancer would not return to those odds swinging completely the other way," says Paqui.

"You just never know."
Paqui Kelly Second Cancer Diagnosis
Paqui was diagnosed with breast cancer for the second time; nine months shy of her 5th wedding anniversary; this time the cancer was more aggressive and she has to go through another surgery and reconstruction.
"Brian was more upset the second time around than I was," says Paqui.

"We're both go-getters. He just wanted it to be done."

"I already felt like I had been a pretty good patient, and I had done my time" Paqui says. "And I said this is the way I look at it. You have some of these ladies that have bacon on the one side; that's been cooked because of radiation and bacon on the other side that hasn't been cooked. And you're the doctor that's going to do the reconstruction, and you don't know what you're going to find until you get in there. I said, `I'm not coming back so if you're not sure bring all your tools.'

"And I joked with my one sister because, well, we're sisters. She had the TRAM flap (a tissue flap procedure that uses muscle, fat and skin from the abdomen to create a new breast) which I called the tummy tuck. The nurse said, `That's not what we call it but I don't think you're a candidate; and I asked her what she meant. She said, `There's not enough of you to do that.' First I said woot woot, then I called my sister and told her and then I went to lunch. That was the way I looked at it!"

"I didn't choose to be a cancer patient, but I am so here's what I can do," she says.

"Try not to be a spokesperson for breast cancer. I try to be one for health in general."
It was due to her battle with cancer that Paqui and Brian created the Kelly Cares Foundation.
"Breast cancer is 99 percent curable if it's caught in stage one," says Paqui.

"If I had waited until I were 40 to have my mammogram, I might not be here today. That's why it's so important for me to share my story. To raise awareness. Denial is not a tool you can use."

In December of 2009, Brian accepted the head coaching position at Notre Dame. With a clean bill of health and renewed zeal, the family foundation was renamed the Kelly Cares Foundation. Our family relocated to South Bend, Indiana, a community that has fully embraced our family and foundation.

The accomplishments of the Foundation have exceeded all our expectations. As of January 2019, we have contributed over $5 million to causes aligned with our vision and mission of support for organizations focused on health, education and community needs.

Brian and I consider ourselves so blessed to have a strong, passionate and committed family and foundation team members to assist us in our life journey that allows us the blessing of helping others in need.
She sure is a champion and an inspiring lady!