This lovely and amazing lady is Joanna Freeman, wife of college football coach Marcus Freeman, current head coach for the Fighting Irish at Notre Dame following Brian Kellys' departure from the team. Coach Freeman previously served as defensive coordinator at Notre Dame.
Marcus Freeman Parents
6'1 Marcus Freeman was born on January 10, 1986, in Ohio; he is the son of Air Force veteran Michael Freeman and Chong Freeman, also proud parents to Marcus's older brother Michael Jr.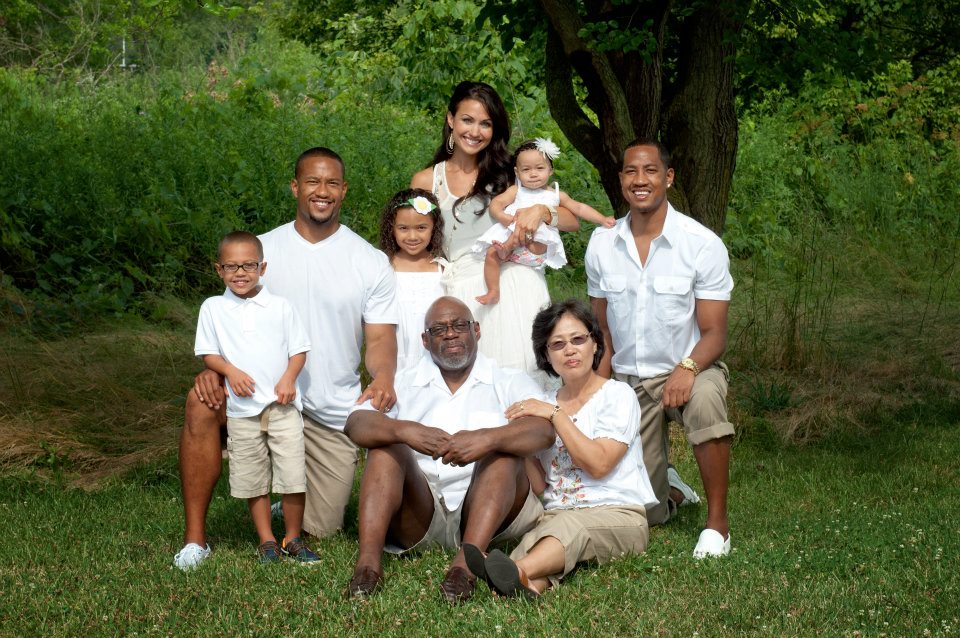 His parents met  in South Korea, while he was serving in the Air Force, and coach Freeman was subsequently born at the Wright Patterson Air Force Base Medical Center in Fairborn, Ohio
Marcus Freeman Education
Marcus Freeman graduated from Wayne High School where he recorded 52 tackles, including 29 behind the line of scrimmage, and eight sacks his junior year and 127 tackles, four sacks, three forced fumbles, and three fumble recoveries his senior year.
He attended Ohio State University from 204 to 2007, he totaled 264 tackles (125 assisted and 139 solo), six sacks, two forced fumbles, in 39 games. Marcus freeman graduated in 2011, with a master's degree in sports management from Ohio State.
Marcus Freeman NFL Career
On April 26, 2009, Marcus Freeman was selected in the fifth round (154th overall) in the 2009 NFL draft by the Chicago Bears.
The Bears waived him on September 4, 2009.
He signed a deal with the Buffalo Bills on September 22, 2009.
The Bills released him in October.
On November 4, 2009, Marcus Freeman signed a deal with the Houston Texans.
On May 1st, 2010, Marcus Freeman announced he had been diagnosed with an enlarged heart condition, therefore he was retiring from playing.
Marcus Freeman Coaching Career
Coach Freeman started his coaching career in 2011, as an assistant coach at Kent State. In January 2013, joined Purdue's coaching staff as a co-defensive coordinator.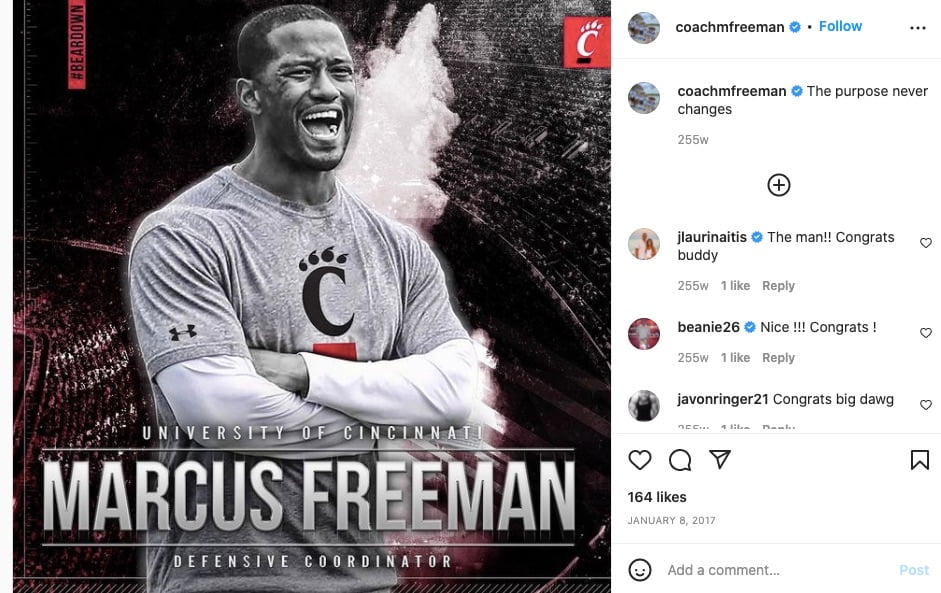 On December 13, 2016, was the Defensive coordinator & linebackers coach for the Cincinnati Bearcats Football team at the University of Cincinnati. In December 2020, was named  247Sports Defensive Coordinator of the Year and finalist for the Broyles Award.
On January 8, 2021, joined the Notre Dame Football staff as their defensive coordinator and linebackers coach. After head coach Brian Kelly left Notre Dame for LSU, the Fighting Irish named Marcus Freeman their 30th head coach.
Marcus Freeman Net Worth
Notre Dame's head coach Marcus Freeman has a net worth estimated at $1.5 million. In 2009, he signed a four-year, $1,931,700 deal with the Chicago Bears, the deal included a $181,700 signing bonus and a salary of $482,925.
Marcus Freeman Contract
When he first joined Notre Dame, Marcus Freeman turned down LSU's four-year, $10 million contract, $2.5 million per season deal when he joined Notre Dame. Back in September 2020, agreed to a two-year contract, the deal credited him with $600,000 in the first year, and the $75,000 raise privately fundraised.
Marcus Freeman Wife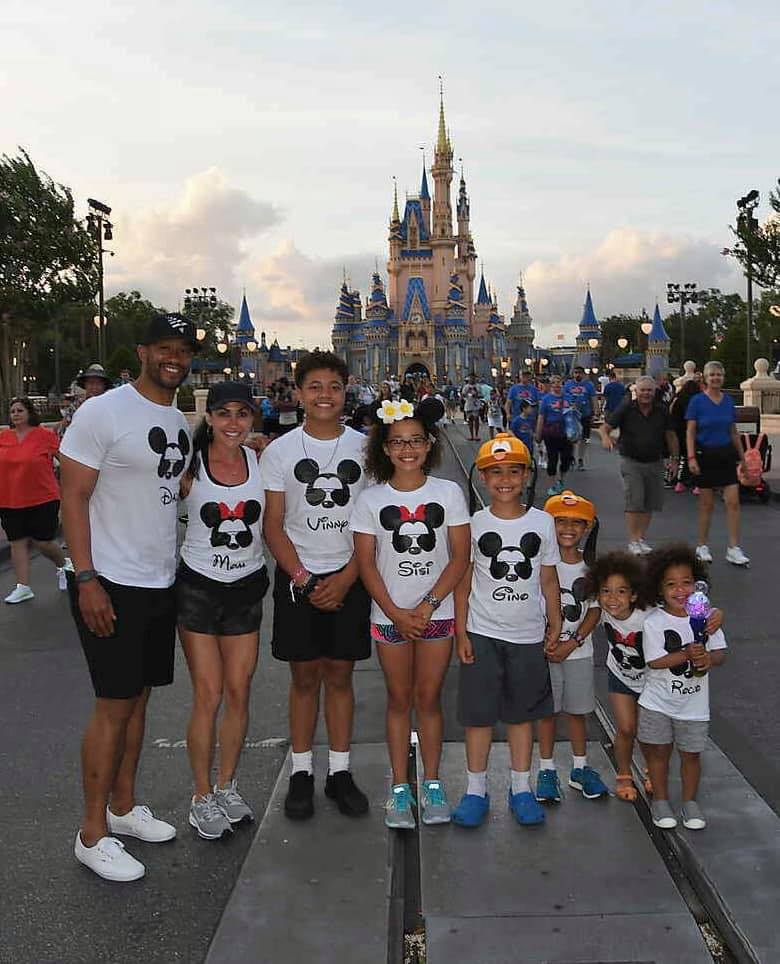 Marcus Freeman and his drop-dead gorgeous wife Joanna Freeman have six amazing children together, Vinny, Siena, Gino, Nico, Capri, and Rocco whose godparents are Cincinnati Bearcats coach Luke Fickell and his wife Amy. Joanna and Marcus Freeman started dating in college, they got married on February 20, 2010.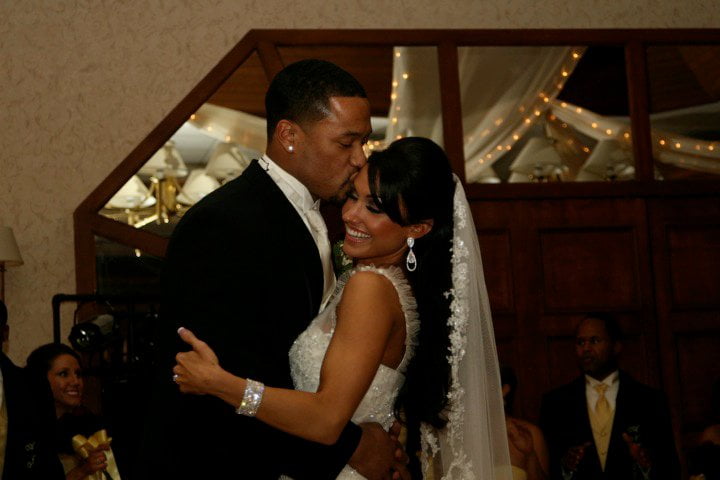 Joanna Freeman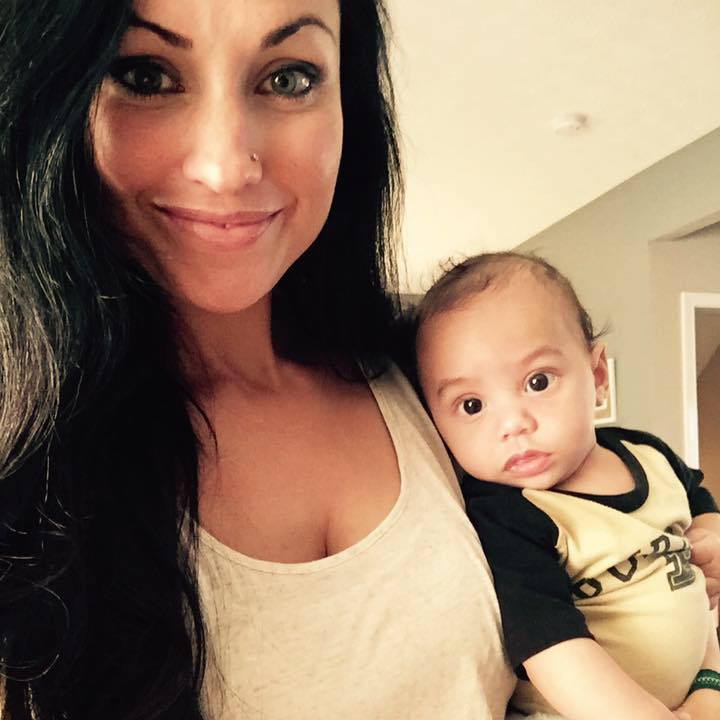 38-year-old Joanna Freeman was born Joanna Frances Herncane on August 24, 1983, in Massillon, Ohio. Joanna is one of the children born to Melville Herncane and Marie (Downey) Herncane. Her dad Melville, Mel Herncane is the former president of Massillon City Council; he is the president of the Massillon WestStark Chamber of Commerce and executive director of the Massillon Development Foundation.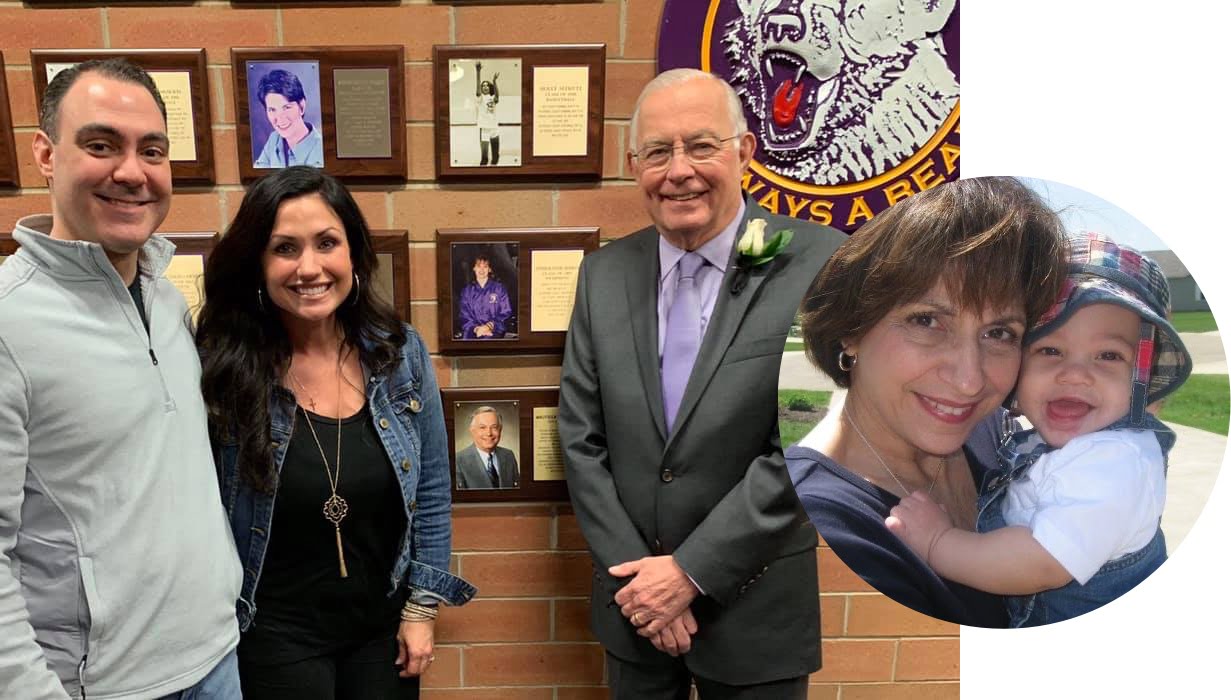 Joanna has one older brother Theodore Herncane, Ted is the director of economic development at Baberton Community Foundation. He graduated from Washington High School, holds a Master of Public Administration from The University of Akron, and a Bachelor of Arts in economics and political science from the Capital University.