Sports WAG!! Olivia Pierson!!
Olivia Pierson is joining cousin Natalie Halcro and a few other Sports WAGs for E! new reality show WAGS! But what exactly do you know about Olivia Pierson? We heard she likes to date athletes, however, she is single at the moment, What athletes has Olivia Pierson dated? Find out all about Pierson from her bio below!! She is for sure one gorgeous WAG you have to meet!
When I was approached to do the show WAGS on E!, my first thought was this sounds like a TON of fun, I'm in. I am the single one on the show and looking for love.
When I was approached to do the show WAGS on E!, my first thought was this sounds like a TON of fun, I'm in. I am the single one on the show and looking for love.We found many rude comments about Olivia Pierson in the internet, she is used to that kind of criticism, Olivia said that she is misunderstood sometimes, people think she is tough, but she is quite sensitive, passionate, loyal and always ready to have a great time.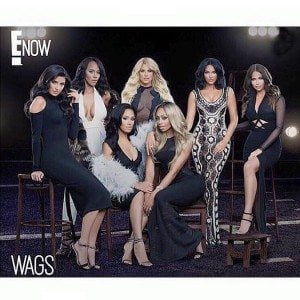 Using three words Olivia Pierson describes herself  as loyal, goofy and sensitive; she also said she doesn't take life seriously, and she is always looking to have a goodtime, she can be sarcastic sometimes, likes to joke around, but I bet you wouldn't mind a few jokes, a bit of sarcasm when it comes from someone who looks as hot as Olivia!!
I'm a ride-or-die type of girl- when I love  someone, I Love them hard, No other man fazes me when I'm in a committed relationship!
Well said Olivia!!! we like you even more!!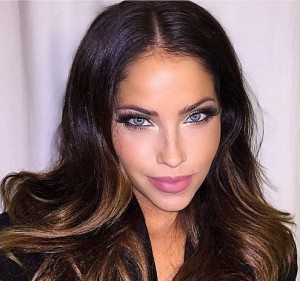 Canadian born Olivia Pierson knows the peers of being a Sports WAG; her cousin and partner in crime Natalie Halcro is the girlfriend of NFL player Shaun Phillips.
"One of the most challenging  aspects of being in a relationship with an athlete has to be how time consuming their job is. For months on end it's all about your man, and you as their significant  other better know what you've signed up for!"
Olivia is all about fashion and style, to help her in her journey; she teamed up with cousin Natalie, together they created their fashion and beauty blog www.jeromebynatliv.com, they are also in the works for their YouTube channel, and Olivia has collaborated with a fashion designer on a women's pant suit collection that will be out very soon.
Ms. Pierson was involved in a project to raise funds for breast cancer awareness, the project called In The Tub, consists in a series of artistic photographs of people (including her and Natalie) in their bath tubs.
Beautiful Fam
Pretty Olivia Pierson was born in Langley, British Columbia; to Julia Jerome and Brian Pierson. She attended at Brookswood Secondary School. Currently  resides in Vancouver.
The good genes run in the family; we previously introduced you to Natalie and her family, like her  Olivia Pierson has one good looking family of her own.
Olivia's brothers Brock, Preston and  Owen Pierson are indeed one hot piece of eye candy, and little sis Sophia Pierson can definitely takes any guy's breath away.
Olivia promises their season of WAGS! will be awesome, hopefully she will end up with a boyfriend, certainly an athlete.
In our season of WAGS; you will definitely get your fair share of arguments and disagreements between all of us women. We go on a few vacations; which are always filled with drama to say the least. This season I'm on the hunt to find my dream man but it isn't as easy as you would think to land a great guy in the sports world.
Single or Taken?
But Olivia Pierson didn't stay single for long, she and NFL player Marcedes Lewis the tight end player for the Jacksonville Jaguars went out on several dates.
"It was so great to meet Marcedes," Olivia says after their meeting. "I mean we totally were clicking and we exchanged numbers so we'll see maybe in the near future we'll hang out, go on a date, we'll see. I'm really excited though."
Later in season 3 of Wags L.A, we found out Olivia dated Joel Embiid.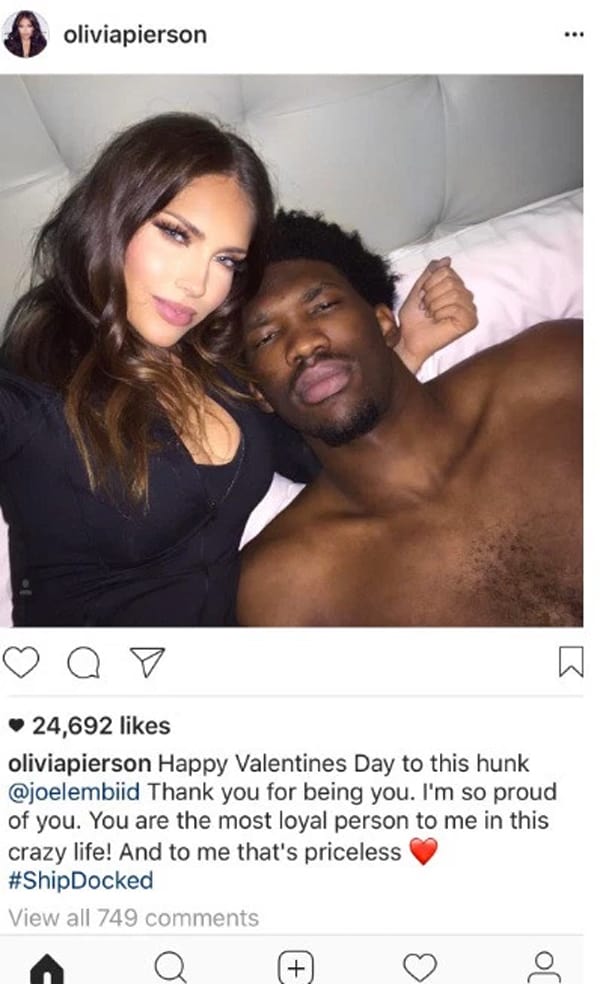 You'll see them in the video below.
Follow Olivia Pierson on Twitter here.