Sophia Pierson
Sophia Pierson was until recently the little sister of Olivia Pierson, the single beauty oE! Reality series WAGs, but little Sophia will be a regular cast member on season two of WAGs and she is apparently dating a NHL player for the Tampa Bay Lightning, and we are almost a !00% that lucky fella is the handsome Jason Garrison.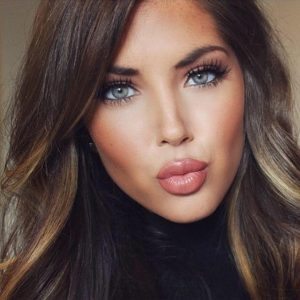 Jason Garrison's rumored girlfriend Sophia Pierson, 25, was born in Canada, one of five children born to Brian Pierson and Julia Jerome, her siblings are Olivia, Pierson, Brock and Owen. Sophia studied Business Management at BCIT: British Columbia Institute of Technology. We will have to wait to see the second season of E! ' WAGs to know for sure if Sophia Pierson is really dating Tampa Bay Lightning player Jason Garrison until that happens we are going to tell you a thing or two about her NHL stud Jason Garrison, who once dated actress Katie Cassidy.
Jason Garrison was born Jason John Maxwell Garrison born November 13, 1984 in White Rock, Canada. the defensive 6'2″ player attended Chantrell Creek Elementary School and Elgin Park Secondary School before he went to the University of Minnesota Duluth on an athletic scholarship, but never graduate instead he signed a contract with the Florida Panthers in 2008, he went back to Canada as an unrestricted free agent in 2012, the same year when he signed a six-year deal worth $25M with the Vancouver Canucks. The Canucks traded Garrison to the Tampa Bay Lightning on June 27, 2014.
Follow Sophia Pierson on Twitter here