Wendy Scott-Mills
Wendy Scott-Mills is the loving, supportive, and beautiful wife of college basketball coach Paul Mills, who is currently the head coach of the Golden Eagles at Oral Roberts University in Tulsa, Oklahoma. Coach Mills was an assistant head coach for Scott Drew at Baylor prior to joining ORU in 2017.
Paul Mills Education
Coach Mills was a  four-year letter winner in basketball, he was born Paul Kerry Mills on April 4, 1972, in Houston, Texas. He graduated from MacArthur High School before he committed to play at Southern Nazarene University in Bethany, Oklahoma. His basketball player career ended after suffering a back injury during his freshman year.
He subsequently transferred to Texas A&M where he graduated in 1996, with a bachelor's degree in finance. Although he studied finance, basketball was his passion, he once said he fell in love with the sport when he was in the 7th grade.
I fell in love with basketball around the 7th grade. The culture of basketball in the NBA at that time was what I consider one of the golden eras. It was Magic Johnson, Larry Bird, Michael Jordan, and you were roped into it from a national scene.
After his injury, coach Mills knew he wanted to remained close to the court, he couldn't play so coaching was a no-brainer.
The second I graduated from college, I wanted to coach. Unfortunately, coaching is a lot like pastoral work, in that there's not a lot of money involved, but I knew I wanted to do it and felt called to do it. I loved it. I coached six years as a high school coach, then made the transition collegiately to Rice University for one year, then went to Baylor University for the last 14. The last 21 years have been an experience, but it's been a joy. It's not even been a job.
Paul Mills Coaching Career
As he said, Coach Mills' coaching career started in 1996, at North Belt Christian Academy.
In 1999, coached at Fort Bend Christian Academy, formerly known as Fort Bend Baptist Academy located in Sugan Land, Texas.
In 2003, was named assistant coach for the Baylor Bears at Baylor University under coach Scott Drew.
On April 28, 2017, ORU introduced Paul Mills as their 12th head coach, replacing Scott Sutton now an assistant coach at Oklahoma State.
Paul Mill Record
Coach Paul Mills has an overall record of 57-65 (.467). This is how we break this down.
2017-2018 season 11-21.
2018-2019 season 11-20.
2019-2020 season 17-14.
2020-2021 season 18-10.
During the 2021 NCAA Championship ORU, defeated Ohio State 75-72 in the first round and the Florida Gators 81-78 in the second round; they will play against Arkansas in the Sweet 16, second ever 15 seed in NCAA history. The last time the Golden Eagles advanced to the Sweet 16 was in 1974. Oral Roberts, the upset-makers are history-makers someone said.
This is what Coach Mills said after that moment.
"I tell our guys this often uh we need to use our God-given abilities for god-given reasons and and and we need to make sure I in a hundred years none of us will be here, okay um and which what our guys need to understand is is we're really not that important and you need to know that as much as I admire Dr Martin Luther King Jr. there aren't three people who gather every sunday to celebrate his greatness."
"So we're not going to sit around and act like we're great now 120 million people gather every sunday 180 million on easter to celebrate one name and that is the name of Jesus Christ and so to be at an institution that honors that uh there is no other name under heaven and earth which man must be saved to be at an institution that honors that and we can give them something to celebrate but at the same time we are not that important and and our guys need to understand that I do they're they're teenagers um early 20s but by the same token we are so thankful for the support and the people because we want to do this the right way."
Paul Mills Kevin Bacon Confrontation
The Firld of 68 media network recently spoke to coach Paul Mills about a confrontation he had with actor Kevin Bacon at a barbershop in Las Vegas.
"I am in Vegas this 20 plus years ago and went to get a haircut I was sitting there andthey had people, you know famous people that they cut and they coming, and they said come and get a haircut, you can get a facial, and I said what is a facial? and they were like they beautify you and I was like Wow! people do that and they said yeah, in fact Kevin Bacon is back there right now; I was like wow, Ok I heard of Kevin Bacon and he emerges from the back and he said something, I don't remember and I said I can't remember the context, but I do remember he gave acknowledgment to the person there cutting his hair and I said "How was that facial?" and he looked at me and said you look like you could use a few and I said I would but I am not wearing any panties"
"And that was when it became confrontational and it got to a point you are young right, confrontational, I'm gonna get a piece of this guy, again you are young  and not very bright and you know it's kind of they start walking towards you and you know you have a barber thing on you and so he start to walk out. Inmediatly afterwards and when I said immediately within five minutes, Sugar Ray Leonard walked in and I said, I am not saying anything to him."
Paul Mills Wife
ORU Golden Eagles' first last, Mrs. Wendy Scott-Mills, was born Wendy Lynn Scott on June 14, 1973. She holds a BA in Psychology from Texas A&M University and an MA in Psychology from the University of Houston, Clear Lake; in addition to that, Mrs. Mills earned her certification in digital learning from the Quality Matters program at the University of Maryland Online.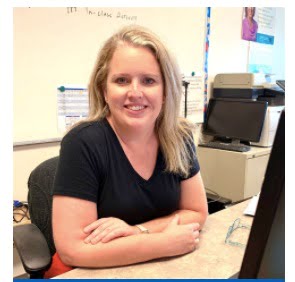 Wendy and Coach Mills are the proud parents of two beautiful and amazing daughters  Aubrey Grace and Abbey, both students at Mingo Valley Christian School, where Wendy is the Director of Digital Learning for Upper and Lower School Computers.
Wendy Scott Mills and her amazing family reside in Bixby with their cute dog Bear.