Pat Barry
Pat Barry is one lucky guy indeed; not only he had one successful career as a kickboxer and mixed martial arts artist, but also he is the boyfriend of female MMA fighter Rose Namajunas, the strawweight champion in the UFC. Rose is the # 1 in the UFC Women's Strawweight rankings since October 2020.
What is Rose Namajunas Net Worth and Earnings?
Rose Namajunas' net worth has been estimated at $1 million as of April 2021; this figure is from her UFC fights and her sponsorship from Reebok.
Rose earned $470,000 from her two fights against Joanna Jędrzejczyk ($240,000 at UFC 223 and $230,000 at UFC 217.
$160,000 against Jessica Andrade at UFC 251 and $195,000 gainst Andrade at UFC 237.
 Earned $94,500 at UFC on Fox: Johnson vs. Reis when she Michelle Waterson by TKO.
$98,000 from her loss to Karolina Kowalkiewicz at UFC 201.
At UFC on Fox: Teixeira vs. Evans Namajunas earned $88,500 from her bout against Tecia Torres.
Rose received $106,500 from her fight against Paige VanZant at UFC Fight Night: Namajunas Vs. VanZant.
$52,000 against Angela Hill at UFC 192.
The UFC paid Rose $52,000 even though the fight at UFC 187 against Amanda Ansaroff was canceled.
$25,000 from her fight against Carla Esparza at the Ultimate Fighter: A Champion Wil Be Crowned Finale in December 2014.
Rose Namajunas Sponsorships
Rose Namajunas has sponsorships deals with Trifecta System, Onx Labs, Monster Energy; she announced her partnership with Reebok on February 20, 2019, and with RVCA in April 2021.
 What ethnicity is Rose Namajunas?
5'5 Rose Gertrude Namajunas is American; she was born on June 29, 1992, in Milwaukee, Wisconsin, to Lithuanian parents. Her grandfather, a Lithuanian military officer, was killed by the Soviets in Kaunas, Lithuania; her grandmother Rožė Gotšalkaitė Namajūnienė is after whom she was named.
Her maternal grandfather Algis Andriukonis was a wrestling champion of Lithuania; he died in December 2020.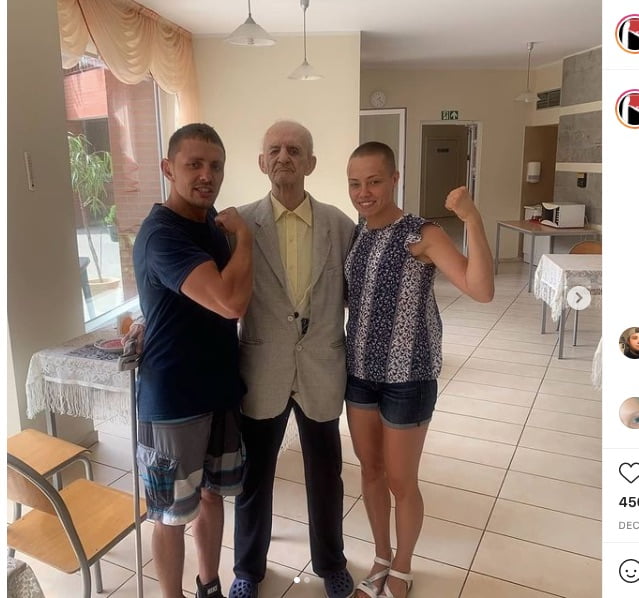 Rose Namajunas Family
Rose Namajunas is one of two children born to Jolita Frank, her father, a keen painter, was diagnosed with schizophrenia when she was a little girl and died when she was 16.
"The biggest thing you learn is that mental health is no joke. People have real problems and in some cases they're not safe, even if you love and care for them. That was the case with my Father."
Rose Namajunas mother Jolita Frank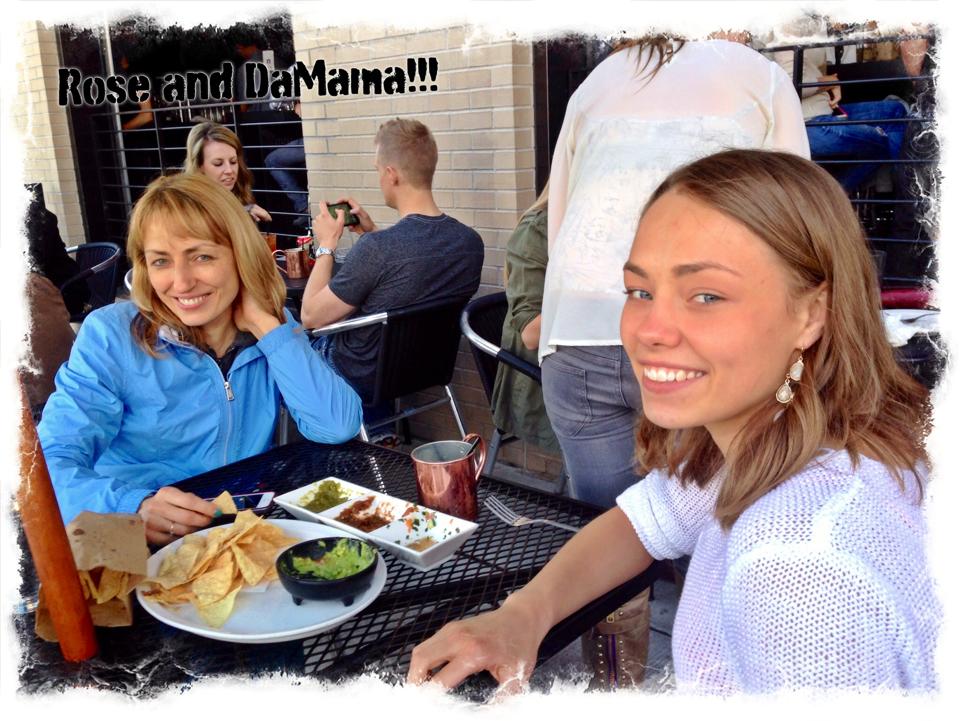 Jolita born Jolita Yuozapo on January 18, 1967, remarried and lives in Milwaukee. Jolita studied vocal accompaniment at the University of Wisconsin-Milwaukee; she is the music director at St. Peter Catholic Church
Rose Namajunas brother Nojus Namajunas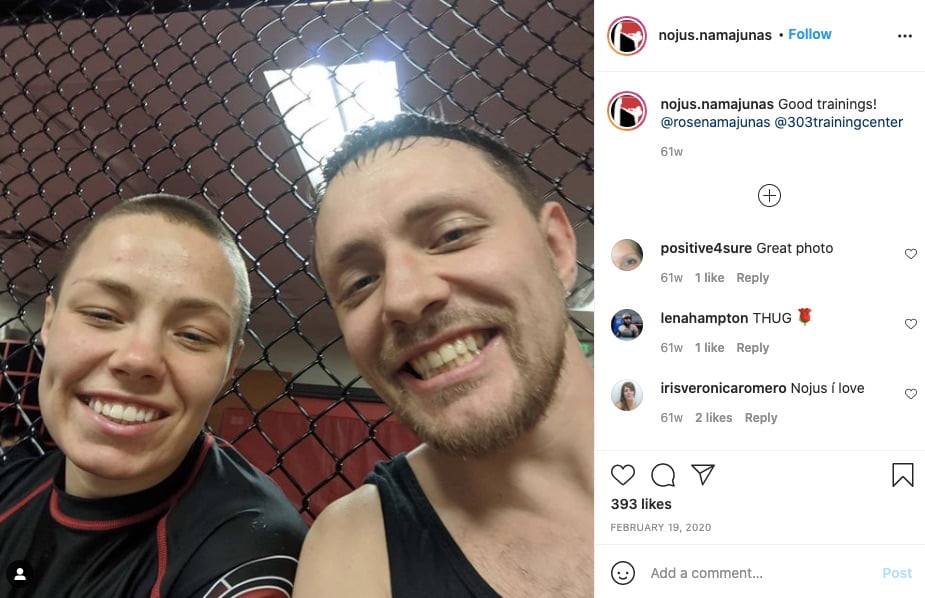 Rose has one older brother, Nojus Namajunas, 31; he claims to be a piano instructor on his Linkedin profile, but like his little sister Nojus was introduced to martial arts around the same time taekwondo then Karate and jiu-jitsu. Featherweight fighter Jonus Namajunas lost his first fight in March 2019 against Isaiah Hernandez by split decision. He defeated Robin Maggs by TKOat Fury FC 37 in September 2019; Tyson Craig defeated Jonus at MTF: 23 Logan in March 2021.
How Did Rose Namajunas get her nickname Thug Rose?
Rose Namajunas's intimidating scowl was what got her nicknamed Thug Rose when she was very young by some of her friends in her neighborhood.
When I was little, I was the only white girl, I was smaller than everyone else, and for some reason, I just acted harder than everybody else; just fearless, you know? So they kind of dubbed me that because of the intimidating scowl I always had on my face. That's what gave me that name.
That's just one aspect of my personality. I have a playful, fun-loving side, and I also have a very sensitive and emotional side to my personality. But it's definitely one of the main things that most strangers will pick off of me from a first impression, that I really come off as this intimidating type of person. Like I said, it's just one aspect of my personality, but I'm always practicing a staredown with strangers. Even going to the grocery store, I might mean-mug somebody just to see if I get a weird feeling from them. It's practice.

And I think that's one thing that fighters don't really practice that much, is their intimidation and their mind games, and the intimidating looks that you can give to people. It really can win or lose you the fight if you have that down.
Rose Namajunas Awards and Accomplishments
Two-time 2013 Submission of the Night
2013 MMA Submission of the Year vs. Kathina Catron
2013 Women's MMA Fight of the Year vs. Tecia Torres
2015 Women's MMA Submission of the Year vs. Paige VanZant
Eighth Annual Real Women Awards – 2017 Woman of the Year.
Three-time Fight of the Night.
2017 Women's MMA Submission of the Year vs. Michelle Waterson
MMA Upset of the Year vs. Joanna Jędrzejczyk
2017 MMA Female Fighter of the Year.
2017 Fight Booth Lady Violence Award
2019 May Fight of the Month vs. Jéssica Andrade
2020 July Fight of the Month vs. Jéssica Andrade
How did Rose Namajunas lose her belt?
Rose Namajunas lost her strawweight title belt against Jessica Andrade at UFC 237, on May 11, 2019, in Rio de Janeiro, Brazil; Andrade knocked her out in the second round. Rose Namajunas got her belt back from her rematch against Andrade at UFC 251 in Abu Dhabi on July 12, 2020; Rose won the bout by a split decision.
Namajunas won her Strawweight title belt at UFC 217 on November 4, 2017, when she defeated Joanna Jędrzejczyk by technical knockout in the first round (3:03).
Why  Rose Namajunas cut her hair?
Rose Namajunas, nicknamed Thug Rose, could have tightly braided for her fights, but she didn't want to bother, so she decided the best way to keep her hair away from her face was to chop it off.
"[It's] Just years and years of playing in sports, not just fighting, hair's been growing up, and being a tomboy growing up and not really wanting to have to do my hair. I don't even know how to do [my hair]. I just had to put a whole bunch of product in it. I just want to be able to wake up in the morning and feel pretty and not have to do a whole bunch of cr*p [to my hair].
It is definitely like shedding my past, being psychologically mean of my hair as well as physically, and just ripping it out. It's a fight not a beauty pageant. S**t's in my way at practice… Cut it off!"
Because you already know about Rose, let us tell you five interesting facts about her man.
Rose Namamjunas Boyfriend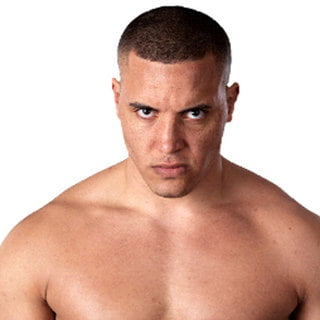 The son of European and African American parents 5'11" Pat was born Patrick Joseph Barry on July 7, 1979, in New Orleans, Louisiana.
His father served in the military, and due to this, Pat moved around a lot; he grew up in Colombia and moved to the U.S. until he was 6 after his dad died of cancer. He and his mom settled in New Orleans.
Before fighting and kickboxing, Pat worked delivering pizzas; he also graduated with a junior in sociology from the University of New Orleans.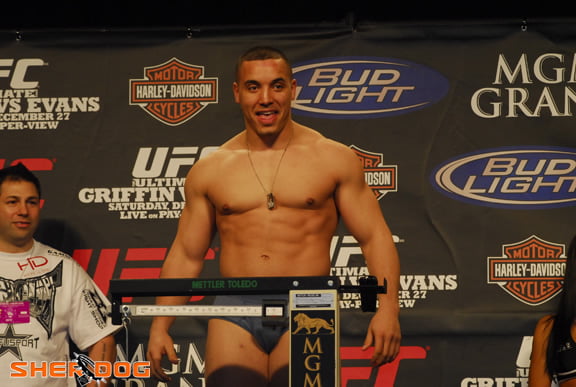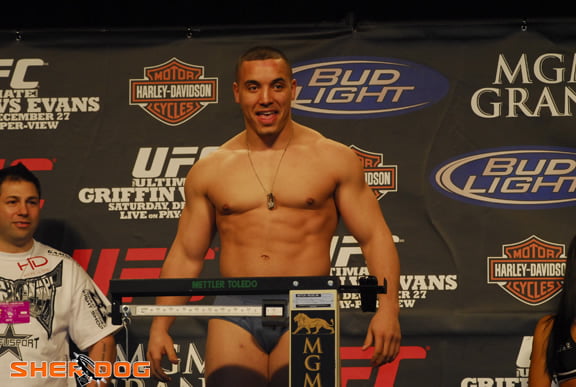 Pat Barry started training in kickboxing and Wushu Sanshou at the age of 21; he made his kickboxing debut at the Art of China in 2003. The following year he joined K-1 Tournaments and World Combat League; he eventually transitioned to MMA in 2008. He finally made his UFC debut at UFC 92 on December 27, 2008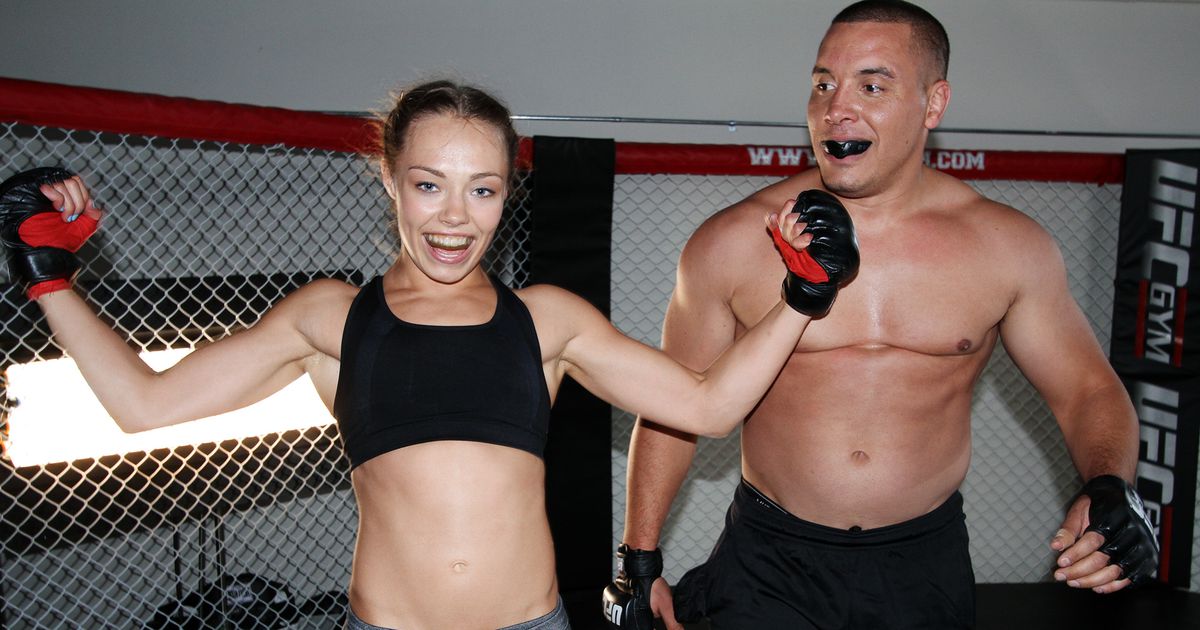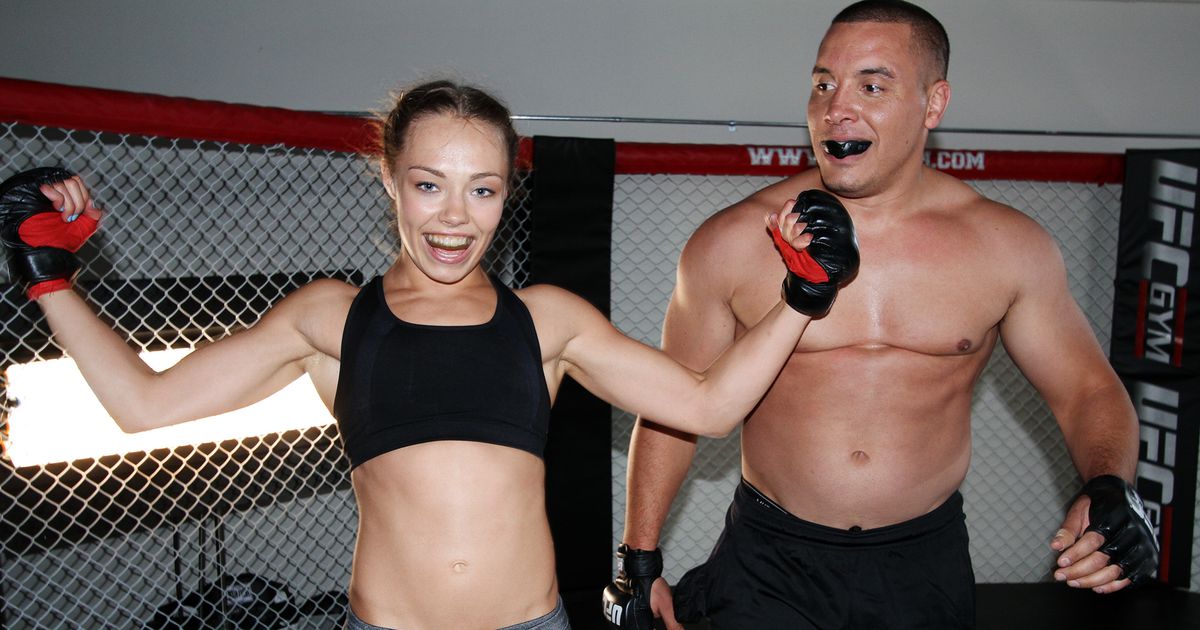 After retiring from MMA in January 2014, Pat Barry has turned into a training partner to his talented and gorgeous fiancee Rose Namajunas, one of his privileged partners.