Sarah Nasser Patterson
Have you met Sarah Nassar Patterson aka Sarah Patterson? She is the stunning wife of NBA player Patrick Patterson, the 6'8″ power forward for the Los Angeles Clippers; who previously played with the Oklahoma City Thunder, Toronto Raptors, Sacramento Kings, and the Houston Rockets.
Patterson also played college basketball at the University of Kentucky prior to being drafted by the Rockets in the first round of the 2010 NBA Draft. He spent the 2010 season playing for the Rio Grande Valley Vipers of the NBA G League and joined the Sacramento Kings in 2013.
Patrick played for the Toronto Raptors from 2013 to 2017, when they traded him to the Oklahoma City Thunder, where not only he became a close friend of Paul George but also their significant others became friends and business partners.
Paul George joined the Los Angeles Clippers in July 2019, a month later Patrick Patterson joined him in Los Angeles.
Who is Patrick Patterson's Wife Sarah Nasser Patterson?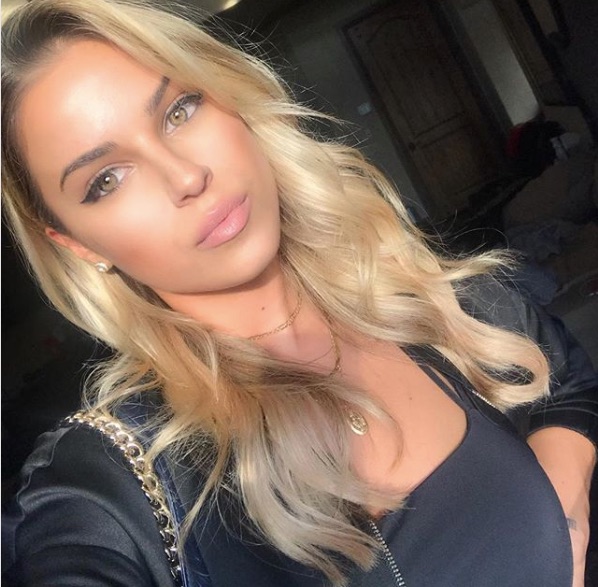 27-year-old Canadian Sarah Nasser now Sarah Patterson was born December 19i92, in Mississauga, Ontario; she is one of three children born to eye lasher specialist Monica and Joe Nasser, also proud parents to Sarah's youngest siblings, Michael and Emily.
Her brother Micheal a University of Windsor graduate is the director at Coinsquare; Emily now a model, graduated from Iona Catholic Secondary School.
Sarah who met Patrick while he was with the Raptors is like her mom an eyelashes specialist, she also does facials at their salon Duo Beauty.
Sarah along with Paul George's better half Daniela Rajic, teamed up for their swimwear brand.
Our Swimwear is an American based designer swimwear label by us, Sarah & Daniela; who share the same love for high-quality swimwear. Our main goal is to design the most flattering swimsuits that make our customers look and feeling GREAT!!

We're focused on designing timeless pieces that you'll want to pack in your suitcase over and over again. From one-pieces to high-cut Brazilian bikinis; we're working hard to cover it all!

Each piece will be unique in its own way but will share an alluring finish that accentuates your body's natural curves.

We hope that you love our pieces as much as we do!

xx Sarah & Daniela
Patrick and Sarah announced their engagement in February 2019; they tied the knot on August 24, 2019, at Casa Loma in Toronto.
Sarah Patterson and her NBA stud are expecting their first child together, Sarah posted about the news of her pregnancy on October 17, 2020.
She subsequently revealed they are having a baby girl on November 21.