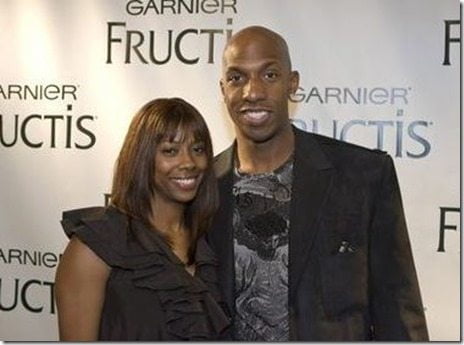 Meet Piper Riley Billups, she is the wife of, undoubtedly one of the greatest in NBA history, Chauncey Billups better known as "Smooth" and "Mr. Big Shot." Her hubby announced his retirement on Tuesday evening, ending a 17-year NBA career.
Billups a –2004 NBA Finals MVP –made the announcement in an interview with Yahoo's Marc J. Spears. Piper's man was one of the leaders on a gritty Pistons team that won the '04 championship, and he was also a five-time NBA All-Star.
About his farewell he said
"My mind and my desire is still strong. I just can't ignore the fact that I haven't been healthy for three years. I can try again and get to a point where I think I can go, but I just can't sustain. Me not being able to play the way that I can play, that's when you kind of know it's that time."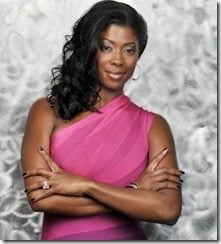 Piper and Chauncey got some history together, they go way back; the couple met in high school at Denver's George Washington High School. The two knew each other for several years before they started dating during Piper's senior year.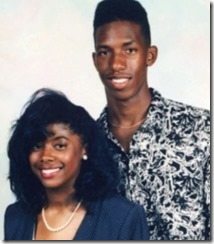 Piper was in her teens when she met her future hubby, after going to a dinner group date they became inseparable. They tied the knot in 2001 and are the proud parents of three children, all daughters: Cydney, Ciara and Cenaya.
Piper has a business degree in Marketing from Metropolitan State College of Denver. Piper Billups leads the family in giving back to the community, including hosting a Hip-Hop "Tee" Party to help local children. The Basketball wife, a dedicated philanthropist, was given the "Making a Difference" award for her long-term dedication to the community. Through her work with The Spread Her Wings Foundation, which she founded in 2009, Billups assists 6th- and 7th-grade girls to become strong, independent young women.
Although she sounds like a superwoman, Piper is also dedicated to her family and does common regular such as driving the kids to and from school and activities.
The Elite Basketball Academy President Chauncey Billups was selected as the third overall pick of the Boston Celtics in the 1997 NBA Draft. In exchange for Kenny Anderson, Billups was traded to the Toronto Raptors. Later on, he started playing for the Denver Nuggets. Not long after, he was traded to the Orlando Magic. Chauncey Billups also played for the Minnesota Timberwolves.
The wife of 13-years and mother of three must be thrilled her hubby will be spending more time home, even if she'll be taking care of him don't you think?
Find more photos of them here.