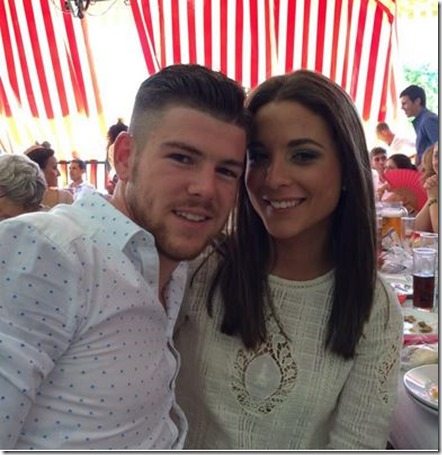 Meet Lilia Granadilla, she is the girl currently dating Liverpool's new signing Alberto Moreno. Her boyfriend cried TWICE after announcing he would be leaving boyhood club Sevilla for Merseyside, but we are pretty confident he found some comfort in the arms of the beautiful Granadilla.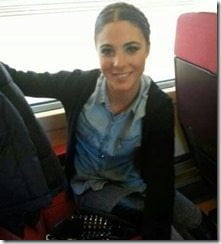 "Success belong to those who never give up"
Lilia says on her Twitter account, she appears to be glued to Moreno, they appear everywhere together, whether posing together for the Europa League trophy party or while on holiday these two seem inseparable.
If you see him around, she will probably be watching near by. The young love birds sure have a lot to celebrate as the 22-year-old left back recently made his first strike in the Premier League against Tottenham.
Lilia is originally form Seville, Spain where she currently lives according to her Facebook page and where her boyfriend used to train at Sevilla FC. Lilia is pretty new to the WAGs world but as her man keeps on getting attention from the media she becomes more of a public figure, she has over 1000 followers on Twitter, for now.
Her "gordito" as she calls him, was signed from Sevilla for a reported £12 million fee (as per BBC Sport. In his opening two performances, Moreno's attacking output has been impressive. He provided four crosses on his debut at Man City and combined particularly well with substitute Lazar Markovic late on in the defeat; followed up by the display at Tottenham last time out, which was capped by the superb goal.
Liverpool and Rodgers hope that they have signed a player who can become the established left-back for the club for years to come. Think Moreno has what it takes?
There is one person who has no doubt about it, pretty Lilia is always posting message of support to her Twitter account and says how proud she is of him.
Find her here.