Amanda Mayock
Have you met Amanda Mayock? Mrs. Mayock also known as Mandy Mayock is the beautiful wife of NFL executive Mike Mayock, current general manager for the Oakland Raiders, who previously was a color commentator and analyst for the NFL Network, CBS Sports, NBC Sports and Fox.
The NFL got a glimpse of gorgeous Amanda Mayock when the Raiders introduced Mike as their new General Manager early in 2019.
Canadian Amanda Mayock, formerly known as Amanda Anne Miles, graduated with a B.A from the University of Toronto and a M.A in counseling Psychology from Eastern University.
Back in 2011, Amanda was a Mental Health Counselor at the Daemion Counseling Center; around that same time, she was a counselor at DaySpring Services on Paoli, Pennsylvania.
Since January, 2019, when her hubby joined the Raiders; Amanda Mayock has been working for the Raiders Women's Association.
She has two amazing children from a previous marriage to Dave Miles (former Canadian hockey player); her son Jack Miles, plays hockey for the Nepean Raiders.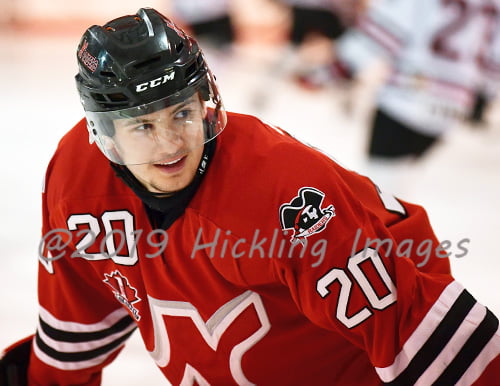 Mrs. Mayock's children they joined Mike, Amanda, Leigh and Mike Mayock Jr. when the Oakland Raiders introduced him as their new GM. (photo below).
Furthermore, you can follow Amanda on Twitter here.
Read: Maxx Crosby Girlfriend Rachel Washburn