Meet the lovely Rachel Washburn; she is the girlfriend of NFL player Maxx Crosby; the Colleyville, Texas native is a defensive currently signed by the Las Vegas Raiders. Crosby was plated on the reserve/COVID-19 list on August 6, 2020, but before that happened, Maxx's entered a month-stay in rehab for alcoholism; he has been sober since then. Raiders' coach Jon Cruden named Maxx Crosby one of the Raiders' captains.
"It's crazy," said Crosby of his being named a Captain. "It's really my first time ever being a captain in my whole life. And I think that's just a testament to all the trials and tribulations I've gone through in my life. I've had a lot of ups and downs. But taking care of the off-the-field is just as important as on-the-field or in the locker room or in the weight room.
Just coming in every day and being that same guy, putting my head down, and working. Gaining the trust of my teammates and my coaches, that's all I've been trying to do my whole life. Now I've really put it into action and I'm still continuing to grow everyday. So, being voted captain by my team and my coaches and everything, it's nothing but a blessing.
I can't wait to go out there and have a 'C' on my chest. It's kind of crazy. Being 24 with a 'C' on your chest for an NFL team is rare. So, I don't take it for granted and it's something I take really seriously. I'm looking forward to it."
Maxx Crosby Parents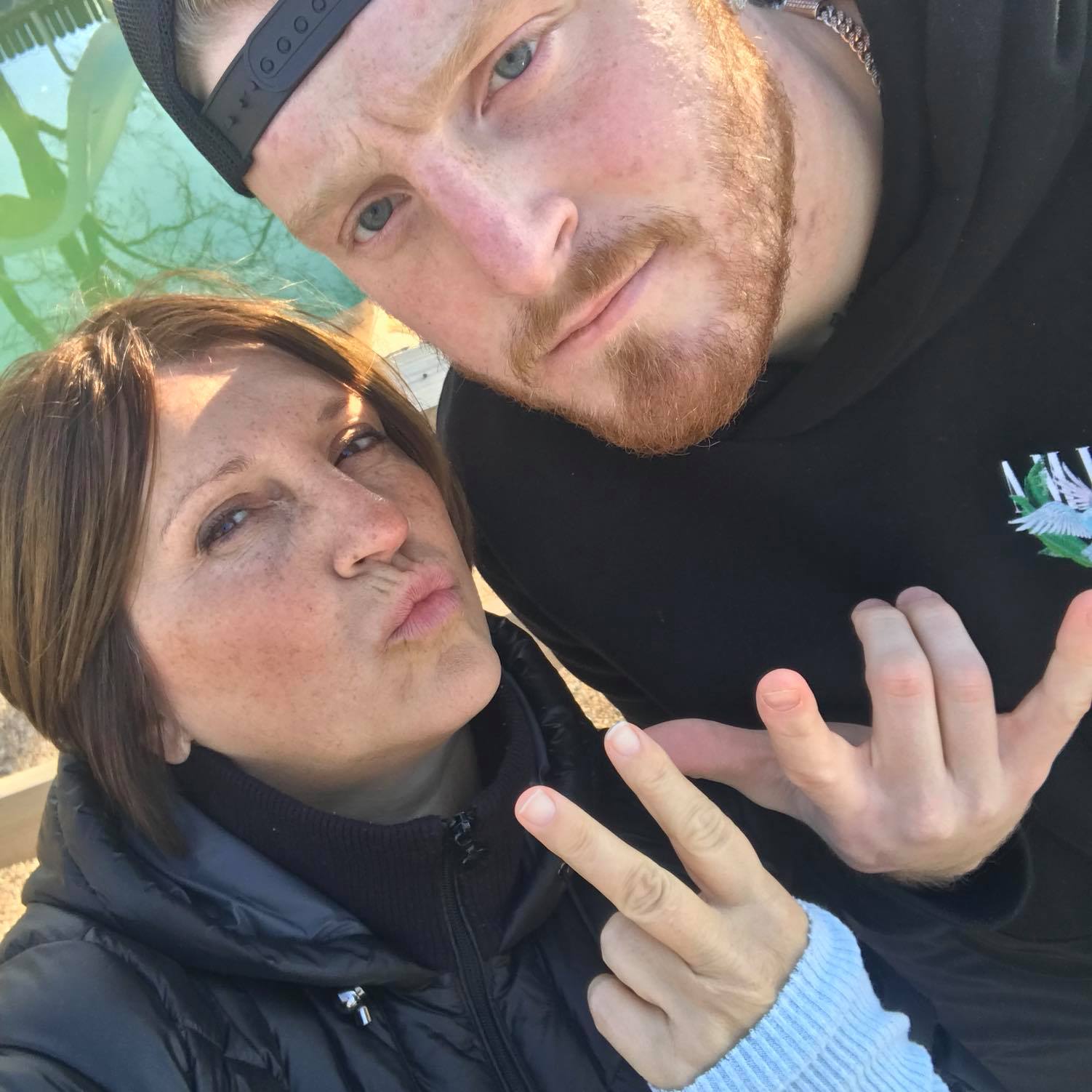 Maxx Crosby is the son of  Bryan and Vera Crosby. Maxx's mom Vera Crosby (nee, Patterson), was born on July 18, 1966, in Detroit works as a photographer.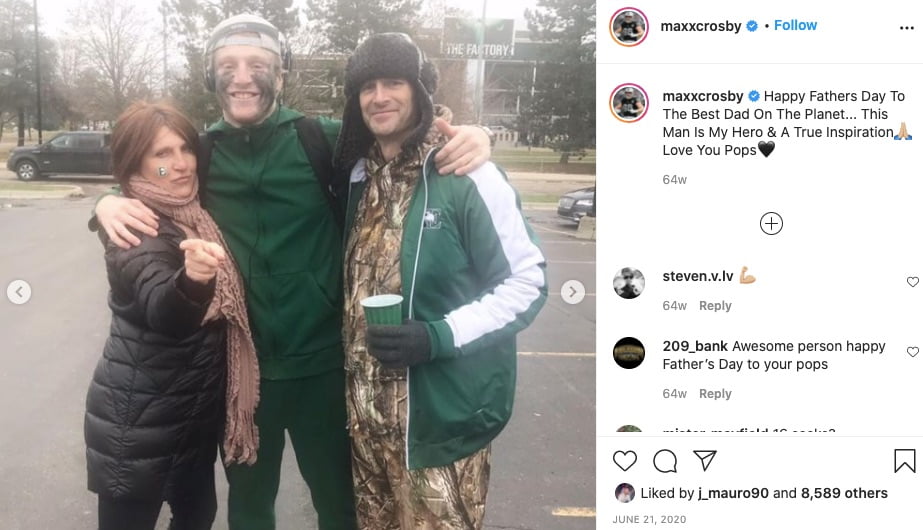 His father, Brian Lee Crosby, was born on July 9, 1967, played at Albion College in Michigan. Both of them are Maxx's biggest role models.
 I have to say, my parents.  My mom and dad are super hard-working people. They have been there every step of the way.
Maxx Crosby Brother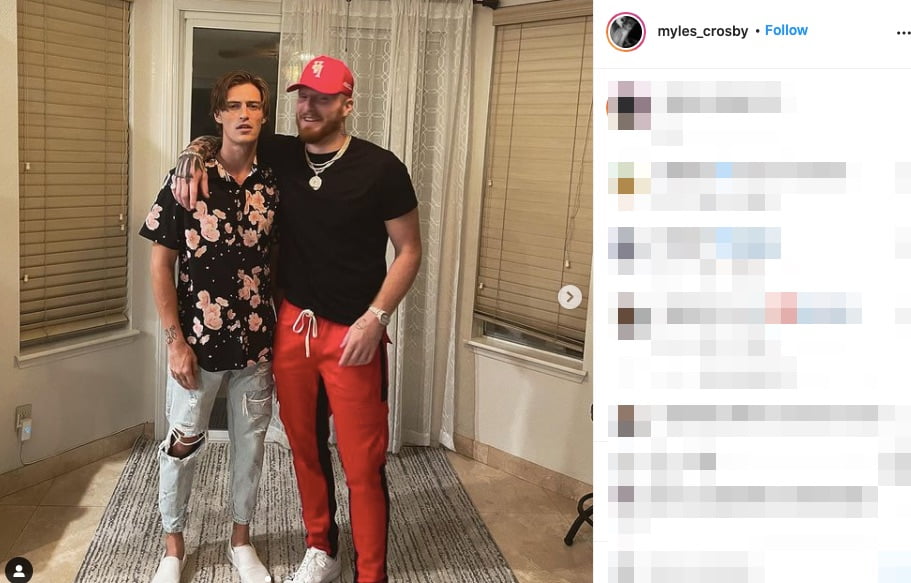 Maxx Crosby's elder brother is Myles Crosby, standing at 6'3; Myles graduated from Heritage High School and later attended Southern Methodist University, where he played defensive back.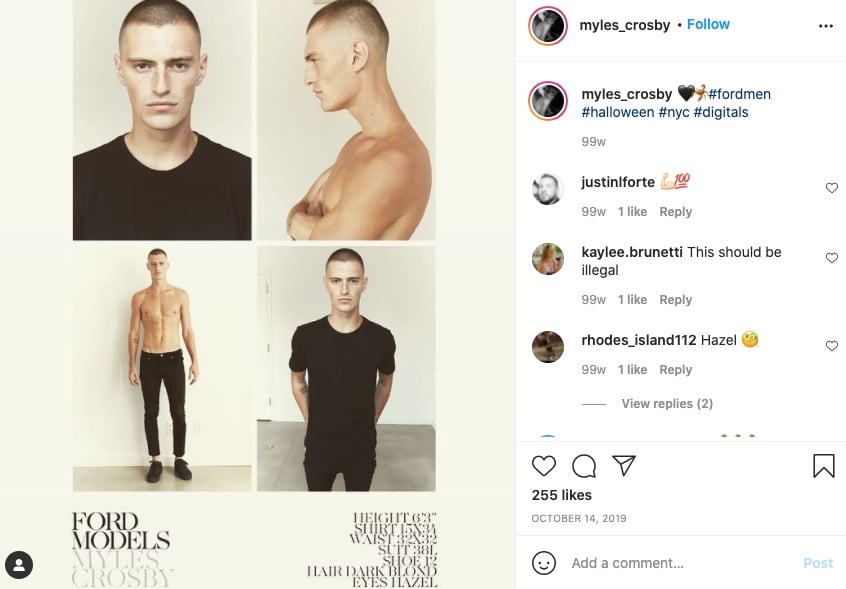 However, the elder Crosby found fame in modeling at the age of 17 and later in music. Represented by Ford Models, Myles has been in fashion campaigns for Calvin Klein, Neiman Marcus, Euphoria Fragrance; he has also posed for Interview Magazine, Vanity Fair, Esquire, and GQ, to name a few.
Maxx Crosby NFL Draft
On April 27, 2019, The Oakland Raiders selected Maxx Crosby in the 4th round (106th overall) during the 2019 NFL draft. He made his debut night and a 24-16 win against the Denver Broncos; Crosby recorded 6 tackles.
Maxx Crosby  Stats
In 2019, 6'4 Maxx Crosby played in 16 games, started in 10, recorded 10 sacks, 11 assists, 4 forced fumbles. He recorded 17 sacks, 19 assists, and one fumble recovery in 16 games the following season.
Maxx Crosby Rehab
Just as the COVID-19 pandemic shut the world down, Maxx decided it was time to shut his demons and started a month-long rehab treatment to help him with alcoholism; he has been sober since March 11, 2020.
"It got to a point after my rookie year my life became unmanageable," Crosby said. "Alcohol, partying and all that s— became too much of a distraction in my life. It became just overwhelming. I've always had issues with drinking and partying throughout high school and college. I've been able to slip by and get by, but it became too much for me and it's always been that one crutch.
"Alcoholism runs in my family and I'm an alcoholic. So, for me, I knew it was something that was always a crutch. I always knew I had a problem. I knew I couldn't just drink like everybody else. I got ahead of it. My first year of sobriety is always the hardest and that was last year. I had a lot of ups and downs. Mentally it was really tough for me. But going in, I'm almost a year-and-a-half sober now and life is great. I'm really enjoying every single day. I'm enjoying the work."
"It was March 11 [2020], the day I got sober," he said. "I was living in Hollywood. Strolled out there and checked into rehab. … And the whole world was put on shut down. I was there for a month and then I was able to just get myself right. And then after rehab, for that month I went to a sober living [facility] and I was staying out in Venice Beach all the way until training camp. I was literally in treatment like for the whole offseason.
"It was a big struggle but looking back on my journey, I know five years, 10 years down the road, I'll look back and be like, that was the biggest offseason of my life even though I was just trying to get my s— together and just trying to stay above water. I know if I can make it through that s— and get sober, I can do anything. It was special and I met some awesome people along the way."
Maxx Crosby Girlfriend
Maxx Crosby has been dating his girlfriend Rachel Washburn since 2017 after they met while they both attended Eastern Michigan.
Rachel Washburn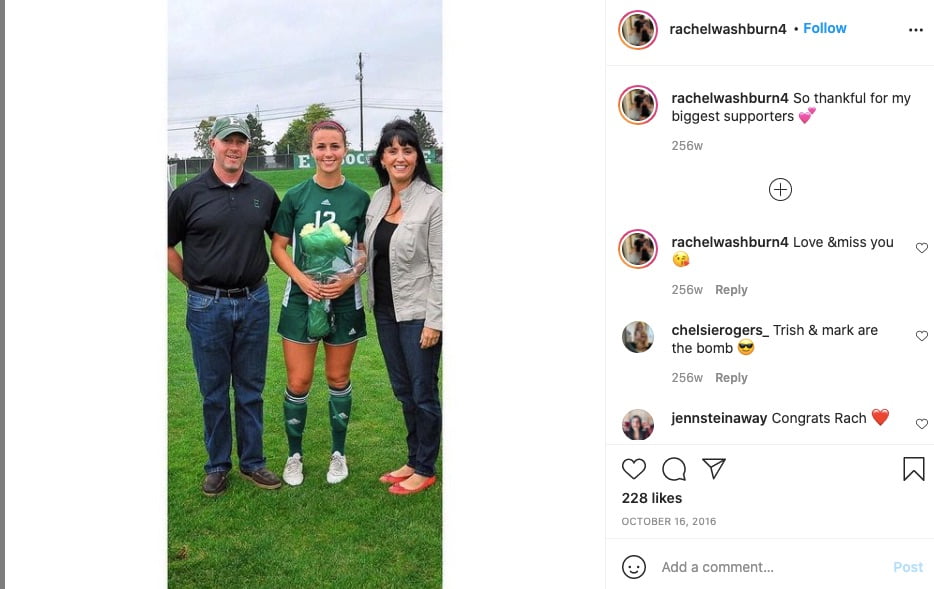 5'8 Rachel Rose Washburn is one of three children born to Trisha and Mark Washburn in Hartland, Michigan. Rachel played soccer (defense) at Eastern Michigan, where she graduated with a degree in sports management. She has two siblings, sister Ashley and brother Chad Washburn.