Rob Thomson Wife
Meet Michele Thomson! She is the pretty wife of Canadian MLB manager Ron Thomson, the current manager for the Philadelphia Phillies, who, before signing with Philadelphia, served as manager for the New York Yankees from 2008 to 2017 and minor league coach for the Detroit Tigers from 1988 to 1990.
Rob Thomson Playing Career
Ron Thomson had a brief playing career (catcher and third base), starting with his time with the Stratford Hillers of the IBL (Intercountry Baseball League) later played college baseball at St. Clair County Community College and for the Jayhawks at the University of Kansas.
The Detroit Tigers drafted him in the 32nd round of the 1985 MLB draft; he also represented Canada t the 1984 Summer Olympics in L.A. He retired in 1988, embarking on a coaching career with his old team.
I wasn't a good enough player. The game sort of forced me into coaching. I was lucky enough the Tigers thought enough of me as an evaluator, teacher and an organizer to offer me a coaching position. Thomson said
Rob Thomson Coaching Career
After his retirement, Rob Thomson was named minor league coach for the Tigers; in 1990, the New York Yankees announced they hired Thomson as their new third base coach for their affiliate team.
He was promoted to Field Coordinator in 1998, Director of Player Development in 2000, Vice President of Minor League Development in 2003. Joined the Yankees coaching staff as first base coach in September 2006, and named bench coach in 2008.
From 2018 to 2022, Rob Thomson served as bench coach for the Philadelphia Phillies; on  June 3, 2022, he served as interim coach after the Phillies fired Joe Girardi.
"The transition was a little bit tough because of Joe Girardi being let go and my relationship with Joe," Thomson said. "We've got a bond that will never be broken. Joe and I were so close and had been through so many things.
"I felt like being a bench coach, you're kind of responsible for taking care of your manager. And so I felt like I kind of let him down in a way. But the game goes on and so when they offered me the job, I would have been foolish to turn it down."
He was named full-time coach on October 10, 2022; under Thomson, the Philadelphia Phillies reached the National League Championship Series for the first time since 2010. In June 2019, he was inducted into the Canadian Baseball Hall of Fame.
Rob Thomson Contract and Salary
On October 10, 2022, Rob Thomson signed a two-year contract with Philadelphia; sadly, details about how much his contract is worth were not disclosed.
"I could not be prouder of the group of players, coaches and staff that have made this all possible," Thomson said of the deal. "This is a great group, one that has shown resiliency and overcome adversity all season to get us where we are today. I am honored and humbled to continue as manager of this club."
Michele Thomson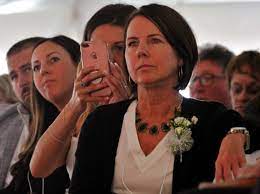 Michele Thomson met her husband, Rob Thomson, early in the 80s' while he was starting to play for the Stratford Hillers; she has been by his side ever since; they got married in 1987 and welcomed two daughters, Jacqueline, 33, and Christina, 27.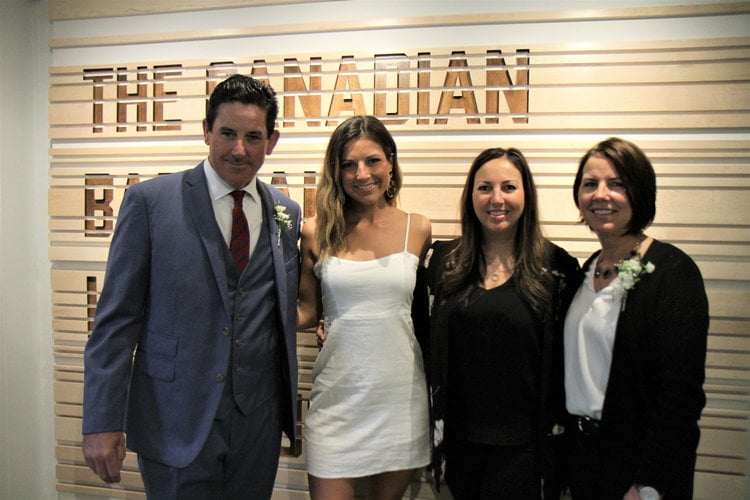 "She's been a great support," said Thomson. He casts a sideways glance at Michele and adds with a wry smile, "Not the best talent evaluator."

"In this game we spend a lot of time away from our families, whether you're in the minor leagues, big leagues, on the road, we're all over the place," he said during his Hall of Fame speech. "One of the things that's going to happen this weekend, for the first time in my entire life, because I'm here today I'm going to be able to spend Father's Day with my two girls."
Michele Thomson and her family lived in Tampa, Florida for some time.
Related Story: Phillies John Middleton Wife Leigh Middleton