Robby Anderson
Robby Anderson, the NFL wide receiver currently signed to the New York Jest is apparently single these days.
Anderson was born May 9, 1993 in Fair Lawn, New Jersey, but was raised in South Florida. He played college football at Temple University, where he set a school record for receiving yards in a game with 239 in a 2013 game against SMU.
He signed with the New York Jets as an undrafted free agent in 2016. During his rookie year in 2016, he played all 16 games compiling 42 receptions for 587 yards and 2 touchdowns. He finished 2017 with 63 catches for 941 yards and 7 TDs.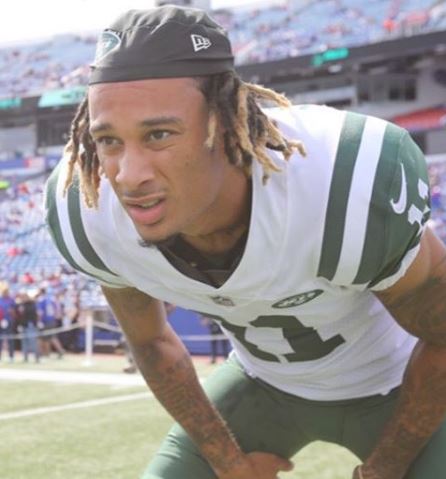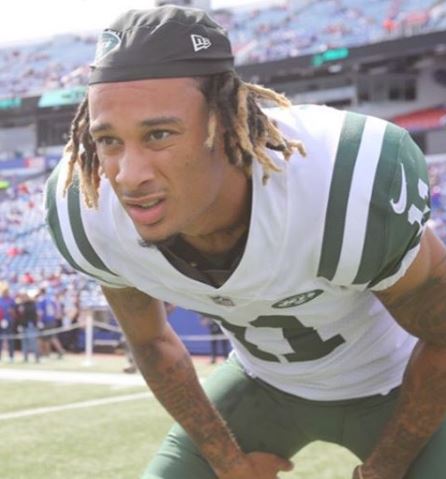 Though his success on the field can't be denied, the same can't be said about his life off the field. Anderson was recently arrested for going 105mph in a 45mph area, according to a police report obtained by TMZ, he also told the officer while being arrested "I'M GOING TO 'F*CK YOUR WIFE … 'Nut In Her Eye"
Anderson is said to be facing 9 total charges including resisting arrest, reckless driving, speeding and something called, "harm public servant or family."
This isn't the first time the 6'3″, 160 lbs player has trouble with the law. Last May, Anderson was charged with a felony count of resisting arrest with violence and obstruction of justice after an incident at a concert. That case is still pending and he is supposed to appear in court later this year.
His recent run-ins with the law will certainly be a deal breaker for women who of course don't find this type of behavior appealing at all. Not much has been known about his love life in the past and after doing a quick browsing through his social media, not a trace of a special lady in his radar is shown.
Check him out on Instagram here.