Chris Brooks
Meet Chris Brooks; he is the handsome and living boyfriend of former Olympic gymnast Jordyn Wieber. Brooks' brave gal was one of the 2012 U.S. Olympic Team's "Fierce Five" and sadly she too is one of the victim of convicted doctor Larry Nassar.
"It's caused me to feel shame and confusion," Wieber said. "I've spent months trying to think back on my experience and wonder how I didn't know this was happening to me and how I became so brainwashed."

"Even though I'm a victim, I do not and will not live my life as one," she said. "I'm an Olympian despite being abused. I worked hard and managed to achieve my goal. But I want everyone — especially the media — to know that despite my athletic achievements, I am one of over 140 women and survivors whose story is important."
Like Jordyn, her boyfriend is a retired Olympic gymnast.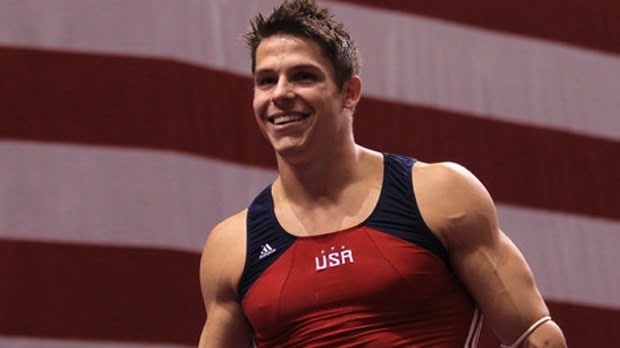 5'8" Chris one of the children of Debra snd Larry Brooks was born in Houston, Texas on December 18, 1986; he grew up surrounded by gymnastic, as both his sister Erica and brother Nick were gymnasts, his beloved father who died in a car accident in 2008, was a fine gymnast as well.
Chris started training with cisch Bill Foster at Houston North gymnastics club. From 2005 to 2009 was a member of the Oklahoma Sooners gymnastics team at the University of Oklahoma and member of the USA Nationsl Gymnastic Team since 1999 until his retirement in 2017.
In addition to that, Chris trained with teammate Jonathan Horton at Cypress Academy of Gymnastics under coach Tom Meadows.
He starred in two films A Glaring Emission and Jack and the Beanstalk.
Jordyn and Chris have been dating for almost a year.