Let us introduced you to smoking hot, Robyn Crowley, we know her as the tiny but super hot girlfriend of equally hot NBA player Chandler Parsons.
Last October Parsons turned 25 and his birthday bash was covered by several online portals, he and Robyn were pictured together during the celebrations.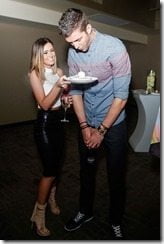 Her beau is originally from Casselberry, Florida, the son of Terri and Gary Parsons, an interesting fact about Robyn's boyfriend is that his grandfather, Don Parsons also played basketball and was drafted by the New York Nicks. Chandler
standing nearly 6'10, Parsons has excellent size for a small forward graduated from UF with a degree in telecommunications.
Crowley who has been following closely his career, was with him when he was selected by Houston in the second round of the 2011 NBA draft and when he was signed with the Rockets on December the same year.
Robyn who is originally from Houston attended Texas A&M and became a sports journalist working for Texags as an intern.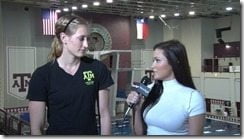 She lived for a while in Singapore, according to the interview below.
The couple has been dating for a while. At least when she was a dark-haired which was about three-years-ago, they met through mutual friends.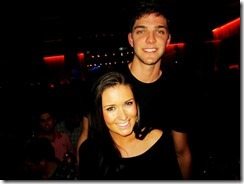 Robyn is a dog person, check out her picture-perfect-family-portrait.
She has two sisters, Colleen and Taylor Crowley.
We hope Robyn is not the jealous type, by now she must be used to her man being photographed next to other gorgeous women like his recent one-on-one encounter with super model Nina Agdal!
You can follow Robyn on twitter here or see more incredible pictures of her on her instagram here.