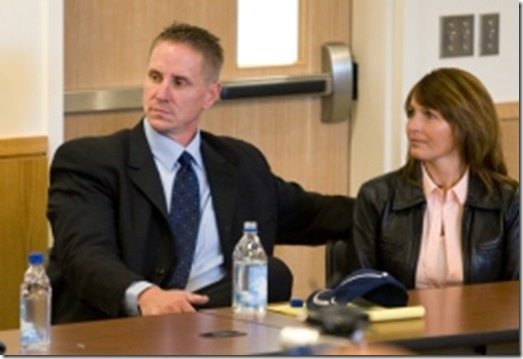 Meet Stacey formerly Lambert now Mrs. Andersen; wife of Wisconsin Badgers head coach, Gary Andersen. Stacey said I do to her high school sweetheart on April 26, 1984, meaning this year marks their 30th wedding anniversary!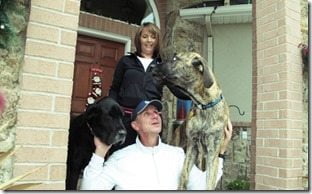 Stacey is the daughter of Joan Saunders and Ray Cannon Lambert. She is one of five children. Siblings are Janet Lefler, Brad Lambert, Jodi Lambert now Smith, and Wade Lambert.
Her father died in 2010 at age 70. He was a native of Salt Lake City, Stacey's father fondly known as "Gramps" worked as a granite and marble mason. He was known for his attention to detail and perfection. He will always be remembered by the weekends spent with family and friends in recreational activities. He was an active member of the LDS church.
Stacey's husband became Badgers coach in 2012 and the supportive and loving wife was seated front row to see him that historic day speak with remarkable confidence and eloquence as he outlined his vision for the University of Wisconsin football program.
She says proudly of him
"He is very genuine, and he means what he says,"  "There's no pulling any punches. He'll tell you how it is. There's no buttering it up. He's just straight-forward and honest."
She would know, they started dating when they were only 16!
With her hubby being away at times, Mrs. Andersen became a full-time mom of the couple's three children: Keegan and twins Chasen and Hagen.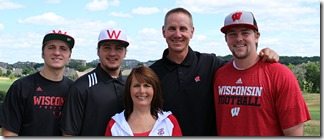 Keegan was a member of his father's USU team as a sophomore tight end. Chasen and Hagen attended Logan HS, where they helped lead the Grizzlies to the 2011 state football title.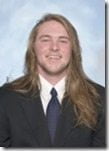 Her oldest son, majored in, interdisciplinary studies graduating in 2012. Keegan played wide receiver, cornerback and long snapper at Juan Diego (Utah) High School, helping lead the Soaring Eagle to 3A state championship for the second-straight season.

Chasen, currently a freshman under his father's coaching Led all players in Utah, regardless of classification, with 160 tackles as a junior.
Her other son, Hagen on the other hand, upon graduation he decided that he would stay in Cache Valley and become a Utah State Aggie. It was reported Andersen received offers from Weber State, Southern Utah and Montana Tech, but said based on relationships he has built with players like Nick Vigil and Jake Gallegos, he wanted to stay put.
Stacey likes to fly under the radar, but in Wisconsin, she can't help being famous. She enjoys cooking Thanksgiving dinners with four dozen players over!