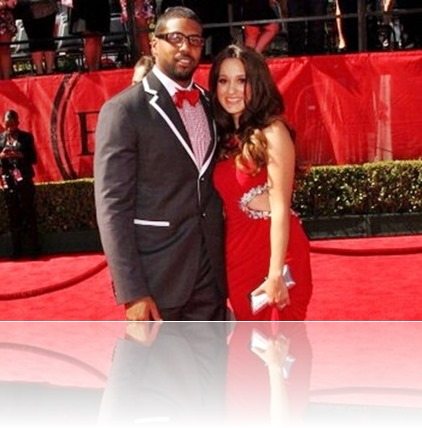 I think Romina Lombardo Foster is insanely mad at her husband Arian Foster the NFL running back with the Houston Texans who has been accused of forcing  baby mama Brittany into having an abortion.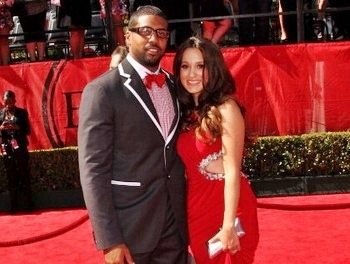 27-year-old Arian Foster from New Mexico  a graduate from the University of New Mexico,  joined the Houston Texans as an undrafted free agent on May 1st, 2009. Arian has been married to his talented wife Romina Lombardo aka Romina Foster since 2011, the couple are the proud parents of their four-year-old daughter Zeniah Foster and a their son Khyro, born this year.
About Romina we can tell you that she is known by many names, Romina Lombardo, Romina Reinhart and last but not least Romina Foster.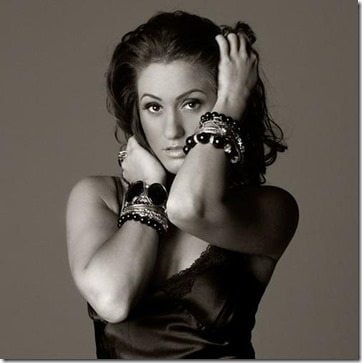 This pretty and petite 5'4" NFL WAG was born in Pforzheim, Germany on February 3, 1986, she has one sister named Dunja. Mrs. Romina Fosters speaks, German, Italian, French, Germany, Afrikaans and a little Arabian.
She enjoys jogging, dancing, surfing but most of all spending time with her family. Years ago when she was still single, Romina Lombardo at the time was a famous pop singer.
After she graduated from High School in Germany, Romina attended at the University of Köln, where she studied African Studies , Islamic Studies and Linguistics .
But music was her passion, she joined the all-girls music band Monrose, they didn't became much of a hit at the time, however that didn't stop the girls from pursuing her dream.
Romina decided to pursue her solo career and flew to the U.S where not only excelled in singing but dancing as well, actually Romina has been dancing even before she  got into singing, she took freestyle and jazz lessons at Stadttheater Pforzheim and Stage School of Music, Dance and Drama Hamburg.
Romina competed at Millennium Dance Complex in L.A, won the singing competitions at Stuttgart Media University and then she entered the competition of the fifth season of Popstars, where she competed under the name of Romina Reinhardt.
UPDATE!!
Arian Foster and wife Romina announced they are divorcing!!!
Their divorce might be one of the most peaceful in the NFL history of divorces, I guess the love child Foster fathered with Brittany Norwood had nothing to do, right? Anyway  this was Romina's statement..
"After much thought and soul searching, I have made the difficult decision to end our marriage.

We are both committed to being excellent co-parents. Our children always come first and we will continue to raise them together as a family. We ask that you respect our privacy and our children's privacy during this time."