Janet Steeper
Janet Steeper aka Janet Duitson used to be married to co-founder and managing partner of The Yucaipa Companies, LLC, Ronald Wayne Burkle, best known as Ron Burkle, who is also part-owner of the Pittsburgh Penguins.
The first thing you need to know is that the couple tied the knot in the early '70s; second if that they were both in their 20's. At the time Janet Steeper was a clerk at Stater Bros. She also happens to be a great-grandniece of the aviation pioneers, the Wright brothers.
The marriage produced three children, before it ended in divorce in 2006, after 32-years. Documents of their bitter divorce battle came out to the public in 2006.
The documents include specific allegations by Burkle's daughter, regarding his conduct toward his ex-wife. They also provide an analysis of Burkle's financial investments as of 1997; when the couple signed a post-marital agreement, in addition to Janet Burkle's account of their household spending and property holdings, as well as a window into his family's upscale habits.
Mr. Burkle
The son of a grocer, Burkle started working as a box boy at age 13. He formed investment firm Yucaipa in 1986 and bagged significant returns by buying and selling supermarket chains Fred Meyer, Jurgensen's, Ralphs and others. Although, he primarily backs private companies that support the
food trade in areas like logistics, cold storage, and food safety; Burkle has put money into technology ventures including Airbnb and Foursquare. Presently, Yucaipa has over $3.7 billion in assets under management, with cold-storage firm Americold being one of the most valuable.
Janet Steeper's former spouse is also the founder and chairman of the Ronald W. Burkle Foundation. Ron is Co-Chairman of the Burkle Center for International Relations at UCLA and is broadly involved in the community.  He is a trustee of the Carter Center, the National Urban League, AIDS Project Los Angeles (APLA) and has been an active member of the Frank Lloyd Wright Conservancy.
He is the current owner of Lloyd Wright's famous textile block Ennis House; was the founder and Chairman of the Ralphs/Food4Less Foundation and Fred Meyer Inc. Foundation.
He has been a recipient of numerous honors and awards
Divorce
Though surrounded by luxury, Janet Steeper filed for divorce from her successful and wealthy husband in 2003. An L.A times reports show, her husband accused her of having an affair with an ex-convict. Ron allegedly, told their daughter that his security staff had "pictures and videos" of Janet Burkle and her boyfriend having .
While Janet Burkle claimed she was defrauded when signed a 1997 post-marital agreement limiting her divorce settlement to roughly $40 million. Her claims were rejected Thursday by a California appellate court.
The mother of three said in one of her filings, said the couple had six residences — a Yucaipa ranch, a Laguna Beach estate, an oceanfront mansion in La Jolla, the historic Greenacres mansion in Beverly Hills, and two properties in Palm Springs. The Greenacres estate; once owned by silent-film star Harold Lloyd — had a dining room that sat 20.
And they accumulated at least $25 million worth of art.
It was common for Janet steeper Burkle to spend $15,000 at one time at Barneys, and her average monthly expense for clothing was at least $10,000.
According to Ron, his ex-wife had exaggerated the accounts of their wealth.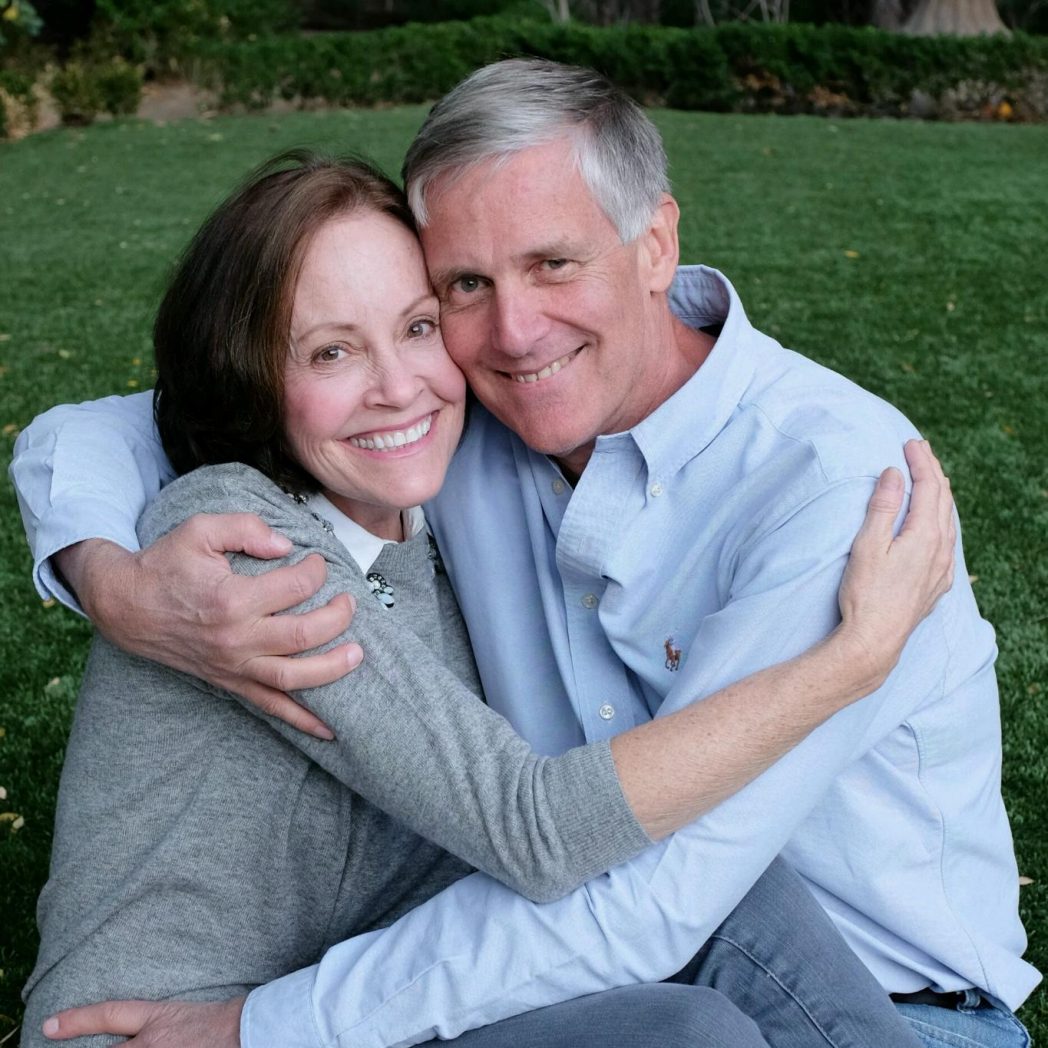 Furthermore, Janet Steeper and Ron have three adult children, Carrie-Anne, John, and Andrew Burkle, a Hollywood producer who died unexpectantly on January 6, 2020.
Nowadays, Janet is happily living with her second husband Larry Duitsman. (photo above)