Saho Narushima
Saho Narushima aka Saho Maeda is the pretty MLB Wag married to Japanese major league player Kento Maeda, one of the incredible pitchers for the Los Angeles Dodgers. Prior to the MLB Kenta played in Nippon Professional Baseball league team the Hiroshima Toyo Carp.
Maeda's pretty wife, Saho Narushima was born on July 19, 1985, in Kashiwa, Chiba, Japan. She started dating her husband in 2-11 at the time she was operating as a freelance reporter.
In October 2011 it was reported Kenta cheated on Saho with a model, later identified as Nana Aihara. Not long after that news, Maeda posted a message on his blog, in which he apologized for the pain his indiscretion caused to the people around him.
I'm sorry, I really regret, that I hurt a lot of fans and also an important person in my life by my indiscretion

I am really sorry.

Kenta Maeda
Things between them improved, therefore by January 2012 they tied the knot. They welcomed their beautiful daughter on September 12, 2013.
Saho aka Saho Maeda, a graduate of Ferris University, left her days as a television personality behind her. However, that doesn't mean she does nothing.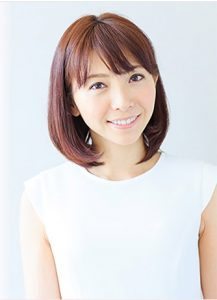 This busy MLB Wag and pretty mommy runs her blog who also enjoys cooking delicious meals for her family and friends. Saho Maeda published her first cookbook in February 2015.
Kenta and Saho, are the proud parents of their beautiful daughter, born in September 2013.
More photos below