Andre Levrone is a name that some of you football fans probably recognize; he played college football for the Cavaliers at the University of Virginia before joining the Carolina Panthers and the Baltimore Ravens. However, he put his cleats down a couple of years ago; Andre Levrone is currently dating Olympic hurdler and sprinter Sydney McLaughlin.
Sydney McLaughlin Parents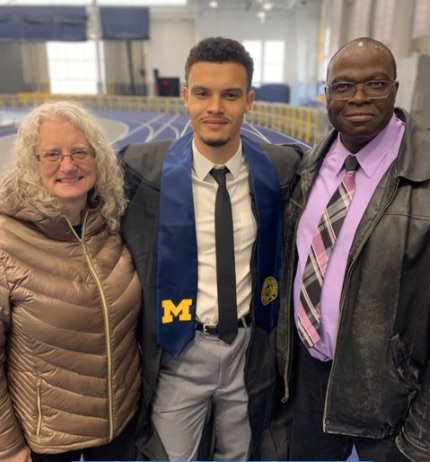 Sydney Michelle McLaughlin was born in New Brunswick, New Jersey, to Willie and Mary McLaughlin.
Willie McLaughlin
Her father Willie, a member of the Track and Field team, three-time NCAA All-American in the 400m, three-time IC4A outdoor 400m champion, four-time All-East honors in the indoor 400m, won three indoor 400m Metropolitan titles, competed at the 1984 U.S. Olympics Trials in the 400, won the race in 1984 and outdoor 200m in 1984 and the outdoor 400m in 1985, while he attended Manhattan College, from where he graduated in 1985, with a Bachelor of Science.
Willie McLaughlin has been a Voice Systems Engineer at AT&T for the past ten years; before that, he worked at UBS (technical product manager), TekSecure Labs (senior project manager), Align Communications (senior project manager).
Read: Emily Infeld Boyfriend Max Randolph
Mary McLaughlin
Sydney's beautiful mom, Mary McLaughlin, formerly known as Mary Neumeister, was a former track & Field athlete for the boy's team at Cardinal O'Hara High School since there was no girls team.
"O'Hara didn't have a girls team when I was there," Mary says. "I was doing summer track before I ever got to O'Hara, so it was just a natural thing for me to run on the boys team. I think the year before I got there, there were a couple of girls on the team, so I wasn't the first."
Sydney McLaughlin Siblings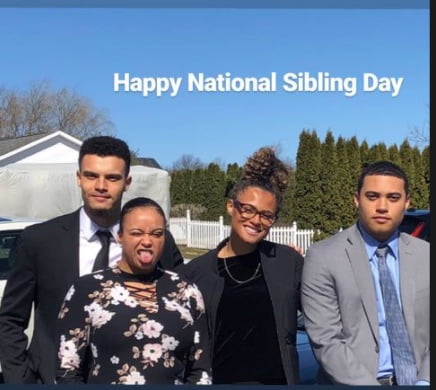 Morgan McLaughlin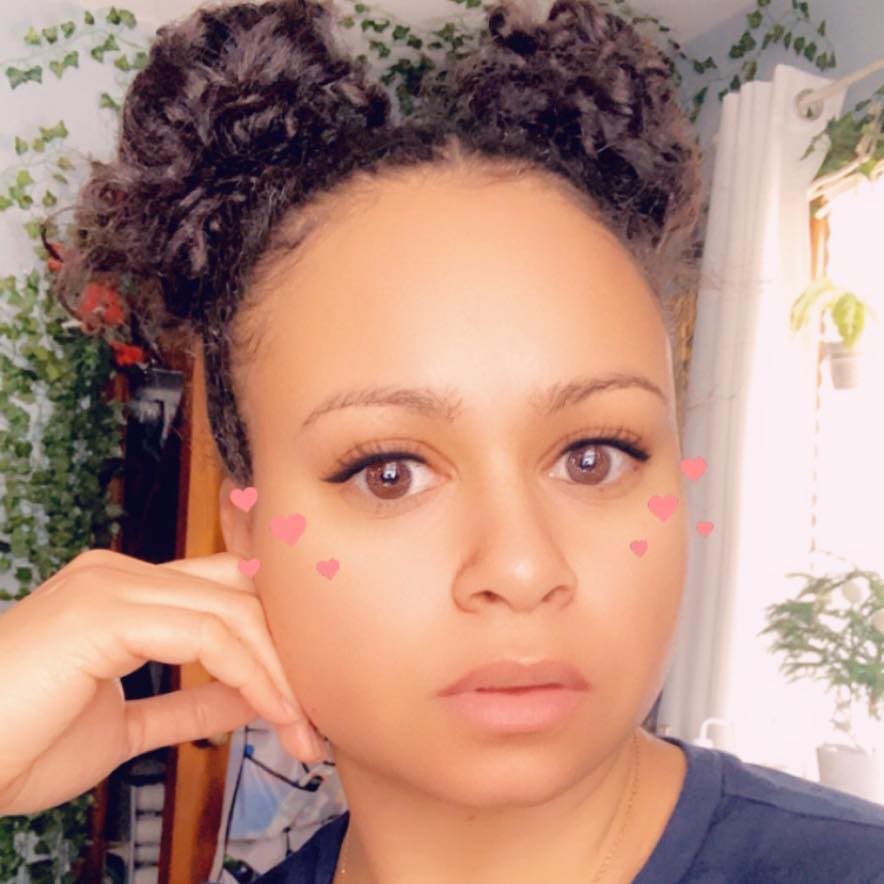 Sydney McLaughlin has three siblings; sister Morgan and brothers Taylor and Ryan. Morgan ran track at Union Catholic and later at St. Peter's University. Morgan later studied art at Middlesex College and now works as a recreational assistant at Parker Life Org.
Ryan McLaughlin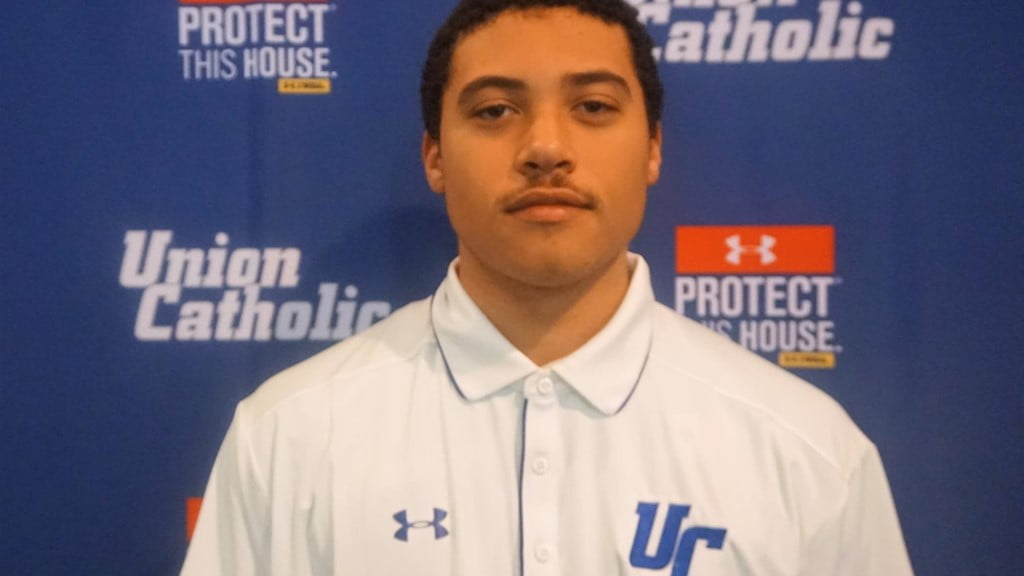 Ryan, the youngest who ran track for the Union Vikings at Union Catholic's High School, won the  110-meter hurdles in May 2017, when he also placed fourth in the 400 hurdles in 56.79.
Taylor McLaughlin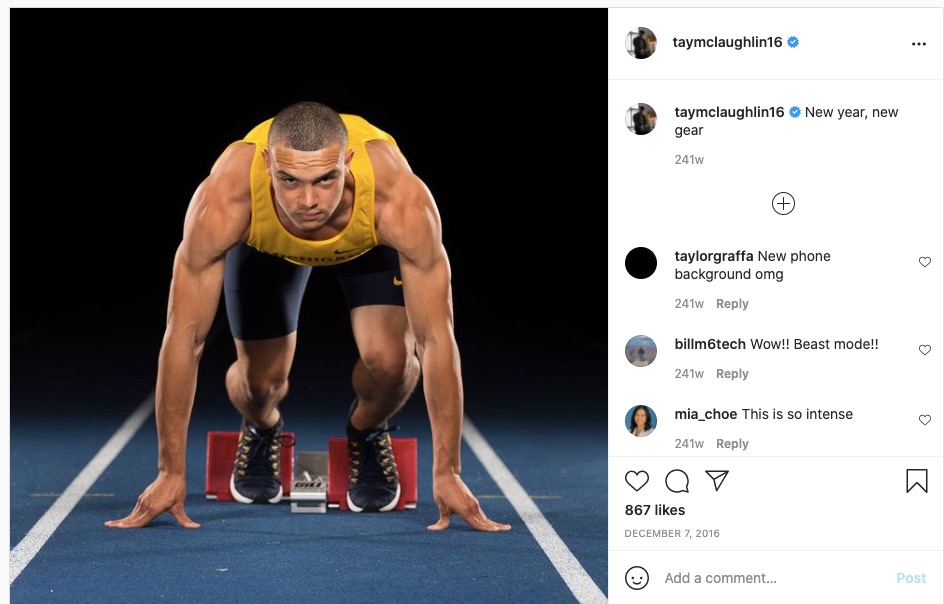 Taylor McLaughlin, who, like Sydney, excelled in running, was born on August 3, 1997. He graduated in 2015 from Union Catholic Regional High School and, later in 2019, from the University of Michigan College of Engineering.
Like Sydney, Taylor is too an athlete with New Balance; some of the highlights of his career include:
Three-year New Balance Indoor Nationals.
Seven-time New Jersey Meet of Champion in indoor (2014-15) 400m hurdles and 4x400m relay (2013) and outdoor 400m hurdles (2015) and 4x400m relay (2013, '15) and one-time runner-up.
2013 National 15-year old/State Sophomore record at outdoor 400m hurdles.
Named Courier News Boys Track Athlete of the Year for indoor 2014-15) and outdoor (2013, '15) seasons.
14-time State Group Champion at indoor 400m (2013, '15) and 4x400m relay (2013-15) and outdoor 200m (2015), 400m (2013-15), 110m hurdles (2015), 400m hurdles (2013, '15) and 4x400m relay (2013-14).
2014 Wendy's Male Athlete of the Year State Finalist.
2015 New Jersey Boys Gatorade Male Track Athlete of the Year in Track and Field.
Big Ten Champion (outdoor: 2016 and 2018, 400-meter hurdles).
2016 World Junior (U-20) Runner-Up in the 400-meter hurdles.
• USTFCCCA Second-Team All-American (2017: outdoor 400-meter hurdles)
• Four-time USTFCCCA First-Team All-American (2019: outdoor 400-meter hurdles / 2018: outdoor 400-meter hurdles / 2016: indoor DMR, outdoor 400-meter hurdles).
Sydney McLaughlin Net Worth
As of July 2021, Sydney McLaughlin's net worth has been estimated at $2 million, according to celebrity net worth. Sydney has endorsements deal with New Balance, Gatorade.
Sydney McLaughlin Career Timeline
Won her first gold medal at the2015 World Youth Championships in Cali, Colombia.
At the 2016 United States Olympics trials, she won her heat (55.46) and semi-final (55.23) in the 400-meter hurdles.
At the age of 17, she set a new youth best world record with a time of 54.15; she placed third at the Summer Olympics in Rio and 5th at semi-final heat.
Graduated from Union Catholic in 2017.
Signed a letter of intent with the University of Kentucky in November 2016.
With a time of 10:40.31, Sydney broke the indoor distance medley relay world record in January 2017.
With a time of 50.36, Sydney set a world junior 400-meter record at the 2018 NCAA Division I Indoor Track and Field Championships.
Won a gold medal and silver medal at the 4x400m relay and 400 m hurdles, respectively, at the 2019 World Championships in Doha, Qatar.
Sydney McLaughlin Boyfriend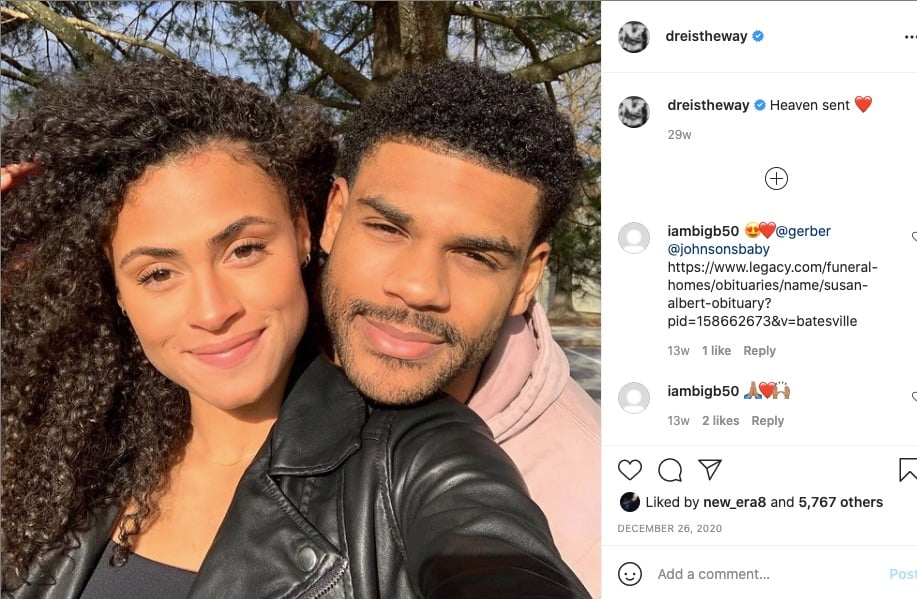 Judging for her social media, Sydney McLaughlin started dating Andre Levrone in 2020; this is what we can tell you about Andre.
Andre Levrone Jr. Biography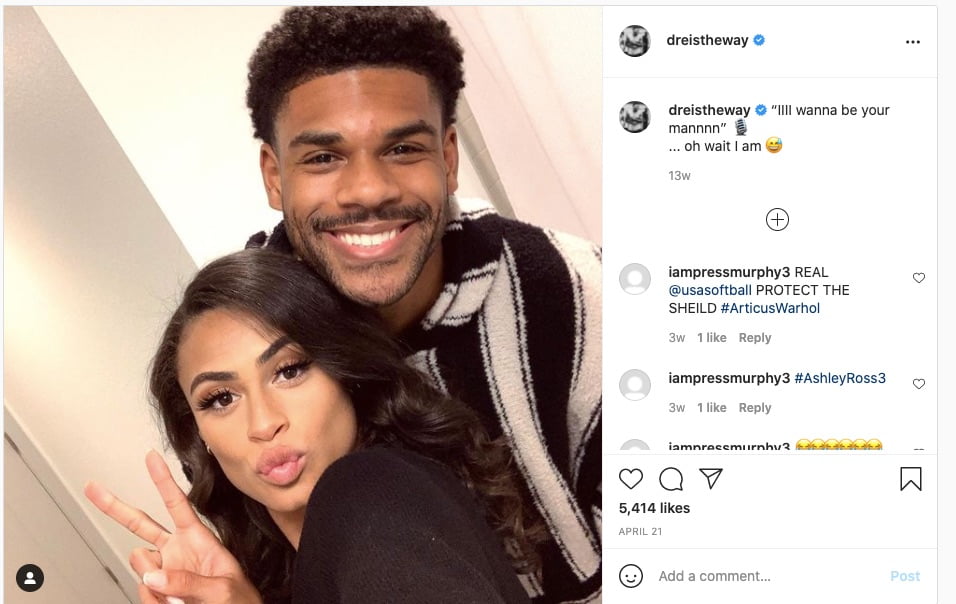 6'2 Andre Levrone Jr. was born on March 9, 1995. He is one of three children born to Andre Levrone Sr. and Angie Levrone (nee. Snell). His siblings are Raquel and Jonathan Levrone. His father, Andre, played a former U.S. Marine, played linebacker in his base team;  his mother, Angie, is a former actress with a degree in broadcast journalism is nowadays a real estate agent for Coldwell Banker.
We couldn't find Andre's older brother Jonathan Levrone, except that he served a tour in Iraq as a tanker in the U.S. Army. Still, we found that his beautiful sister, Raquel Levrone, graduated Summa Laude from Howard University with a Bachelor's degree in nursing from Howard Community College in 2017.
Raquel Levrone worked at Prince George's Hospital in Maryland in 2017; she was later the director of nursing at Lorien Health Services from 2018 to 2020; later on, she was the director of nursing at Sunrise Senior Living, and since 2021 has been the director of health services at Brightview Senior Living.
Andre Levrone Jr., a former wide receiver, played high school football at Our Lady of Good Counsel High under head coach Bob Milloy before playing at the University of Virginia. He signed with the Baltimore Ravens as an unrestricted free agent played in Baltimore from April 2018 to January 2019 and joined the Carolina Panthers that same month. He also tried out with the Jaguars but got cut later on. Andre was 25 when he decided to quit playing.
In December 2019, he joined MacKenzie Commercial Real Estate Services as a Commercial real estate advisor; since March 2021, he has served as a project engineer for The Whiting-Turner Contracting Company in Maryland.