Meg DiMarco
Pretty Meg DiMarco is the stunning girlfriend of NFL player Taron Johnson, the cornerback for the Buffalo Bills, who also, played college football at Weber State and Sheldon High School prior to that. In case you didn't know Taron Johnson's GF is Meg DiMarco, a close friend of Brittany Morgan Williams the girlfriend of Bills' quarterback Josh Allen.
Taron Johnson Parents & Sister
Taron Johnson's parents are Trina and Baron Johnson. He was born in Sacramento, California on July 27, 1996. Johnson has one older sister named Treana. His mom Trina Johnson born in an athletic family, known as the Broadways!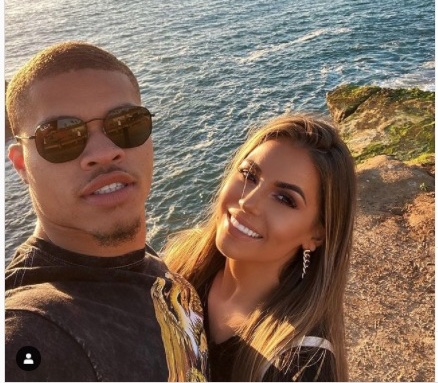 Taron Johnson Mother Trina Johnson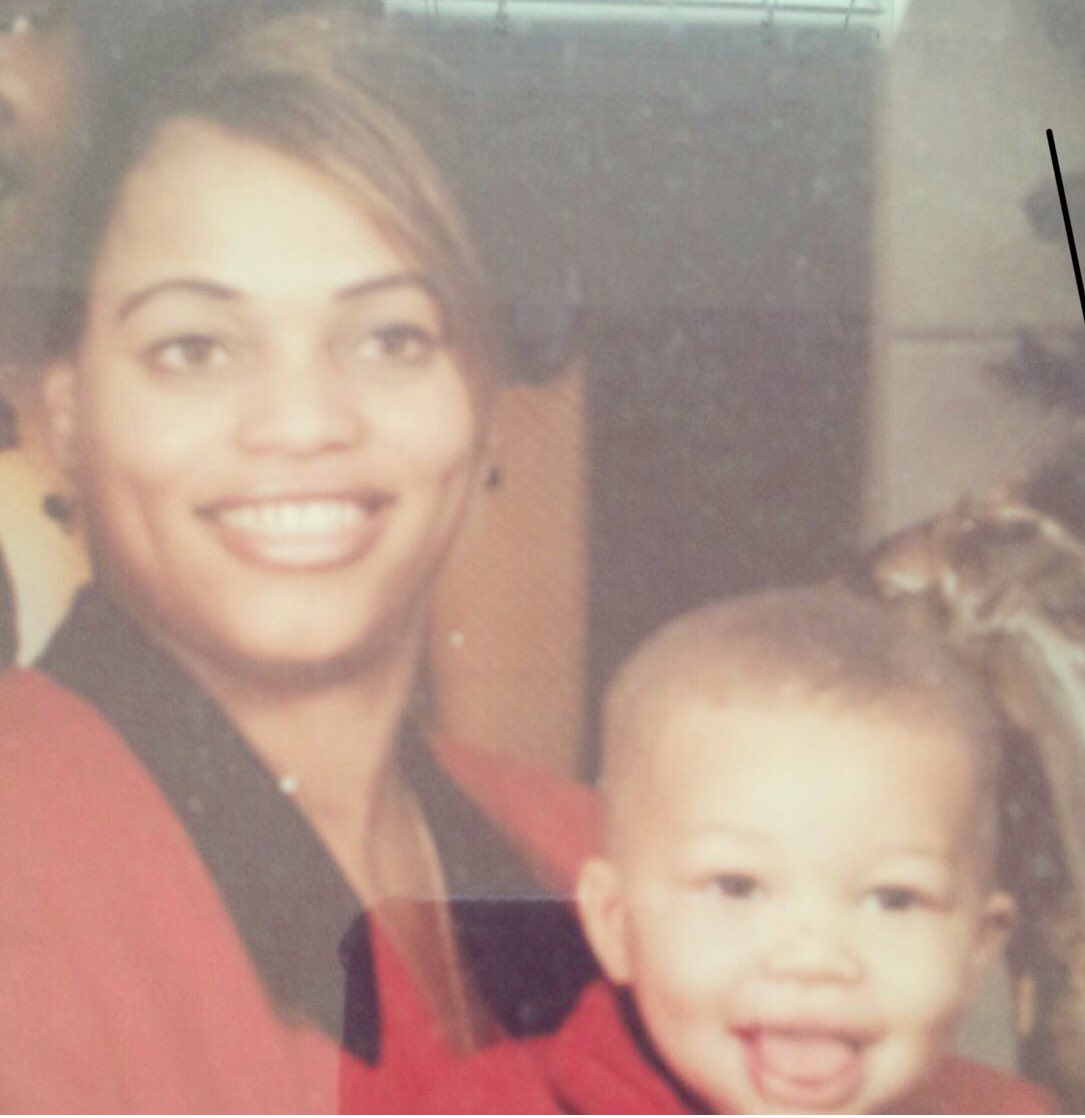 Trina Johnson loved sports as much as Taron and his sister did, it was she who drove him to football and sort Treana's tracking coach. She was without a doubt her children's biggest fan.
"When I turned six, she wanted me to play football. My dad thought I was too small and too young — which I was," Johnson laughingly said.

"My wife," Baron Johnson said before having to stop himself to laugh. "When he says she was the driving force for football, she was the driving force for football at that age."
Trina's father, as well as her three brothers, played football, her sister Tina ran track, for her part Trina Johnson was a cheerleader and also a member of the track and field team at Burbank High School, later cheerleading coach.
Trina was born Trina Marie Broadway on September 19, 1965. Her life changed forever in 2004 when she was diagnosed with breast cancer. But Mrs. Johnson didn't let cancer interfere with her life until today neither Baron, nor his children know where she found the strength.
That's what she did. That was her mission. She spent time with her kids," Baron remembered. "I could say that happened because she was ill, but that's not the case. That's who she was."

"I didn't know. I thought she was… just mom. Just regular," Taron said. "I didn't know she was sick like that."

"If we were sad, we'd be sad in the room together versus with Taron and Treana," Baron Johnson said. "I'll just say this: it was such a tough time in our lives, but we were able to at least have the kids still have a great deal of normalcy without the cancer taking effect. Trina was a fighter."
And Trina Johnson fought until her last breath, on June 26, 2004, she was 38 years old.
Taron Johnson father Baron Johnson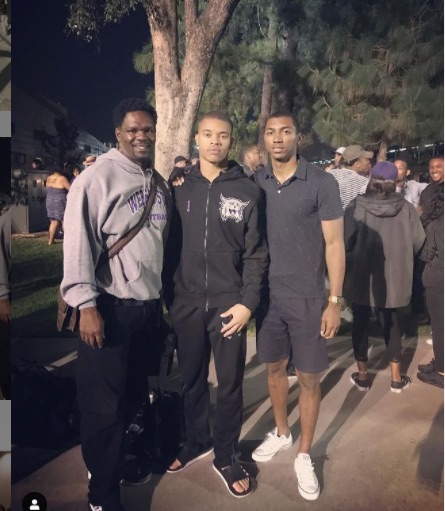 After Trina's death, Taron Johnson's father Baron Johnson devoted himself to his children, and he was always there for them.
"He's been there for me my whole entire life," Johnson said after being selected by the Bills last week. "My mom passed away when I was younger, so he's just been playing both roles. He's been a great supporter, and definitely helped me get to where I am."
Didn't understand what happened at that time," Johnson told the Sacramento Bee in January. "Remember there was a time she was fine, then she went to the hospital, and thought I'd see her, but didn't know she was that sick, didn't understand.
"Was really shocked. I definitely miss her a lot. It was a long time ago. Try to remember her. I ask my dad and my sister about her to get a better memory. I can feel her, though."
Baron Mose Johnson was born on June 20, 1966, one of the children of Jeanette and Mose Johnson, has two siblings, brother Jonathan, and sister Tiana. Baron was a three-sport athlete at Encina High High before serving in the Army Reserves and subsequently as a medic for the U.S. Air Force. Taron said he is extremely proud of his father, and although losing his mom was extremely painful, it brought him, Treana, and his father closer together.
I'm extremely proud of my dad. He has done a lot for me. He's always trying to come to my NFL games despite living on the other side of the country. He's not asking me to pay to get him here either. He doesn't ask me for anything. He's a really good person and really caring.

I think he's really proud of me and I want to continue to make him happy in any way I can. Football isn't going to be forever, so whatever I can do even beyond football.
If there is something he instilled in me at a very young age, it was my work ethic and learning from my mistakes. That's how I got here. I'm not the biggest, strongest or fastest.  But, you have to work hard to get to the NFL.
In May 2017, Baron Johnson married Traci Johnson (nee. Rouse).
Taron Johnson sister Treana
Taron Johnson's older sister is 5'5 Treana Denise Johnson born on June 29, 1993, is a former sprinter at Sacramento City College and BYU, where she graduated in 2016, with a bachelor's degree in sociology. In 2017, Treana married her college sweetheart Jesse White, who also ran track at BYU. These two lovebirds are expecting their first child together.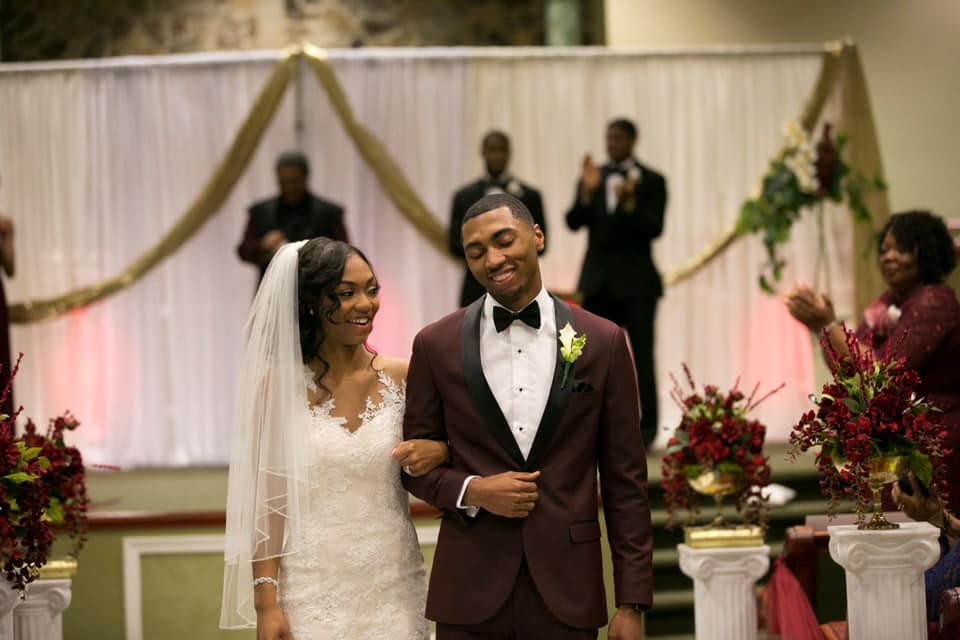 Taron Johnson Height & Weight
Taron Johnson weighs 87 kg or 192 lbs. his height is 5'11 or 1.80 m. His prep-draft measures were height 5'11, weight 192 lbs, hand 91/8, and arm length of 30 7/8.
Taron Johnson High School Stats
Taron attended Sheldon High School in Sacramento, at that time he was a wide receiver, under coach Herbie Berry. He recorded 12 receptions, 1148 receiving yards, and 18 touchdowns. He was All-Metro and All-League honors,  named the All-Purpose Player of the Year.
Taron Johnson College Stats
He transitioned to cornerback during his freshman year at Weber State, that year in 12 games recorded 31 tackles (21 solo). The following season, Taron played in 11 games, recorded 44 tackles (30 solo), and earned Big Sky honorable mention All-Conference honors. In his Junior year, recorded  48 tackles (36 solo); he recorded 49 tackles (36 solo) in 12 games during his last year at Weber State, that year h served as captain of the Wildcats and was named the 2017 Big Sky Defensive Player of the Year.
Taron Johnson NFL Combine
Taron Johnson's speed at the 40-yard dash in the NFL combine was 4.50 seconds; 4.28 seconds in the 20-yard shuttle, 7.03 seconds in the three-cone drill. Another thing that stayed in everyone's mind from his performance at the NFL combine was getting hit in the head, back in May 2018; he was put in concussion protocol.
Taron Johnson took one to the head at the #NFLCombine. The facial expressions from the guys in the background are hilarious.
Taron Johnson NFL
The Buffalo Bills selected him in the fourth round (121st overall) during the 2018 NFL draft. He made his debut with the Bills against the Baltimore Ravens on September 9, 2018. In week 4 against the Green Bay Packers, he recorded his first forced fumble and career sack.
Taron was responsible for interception Lamar Jackson throw, which he subsequently transformed into a q01 -yard touchdown during the Divisional Round of the playoffs. His overall stats are as follow

Taron Johnson Contract & Salary
Taron Johnson signed his first contract with the Buffalo Bills on July 2, 2018. His four-year contract is worth #3,106,068 million, included $646,068 signing bonus. His salary annual salary is around $776,517.
Taron Johnson Wife
Taron Johnson doesn't have a wife, he is not married and hasn't been married whatsoever. He and his girlfriend Meg DiMarco have been dating for a while, but they are not engaged for all that we know.
Taron Johnson Daughter Jayla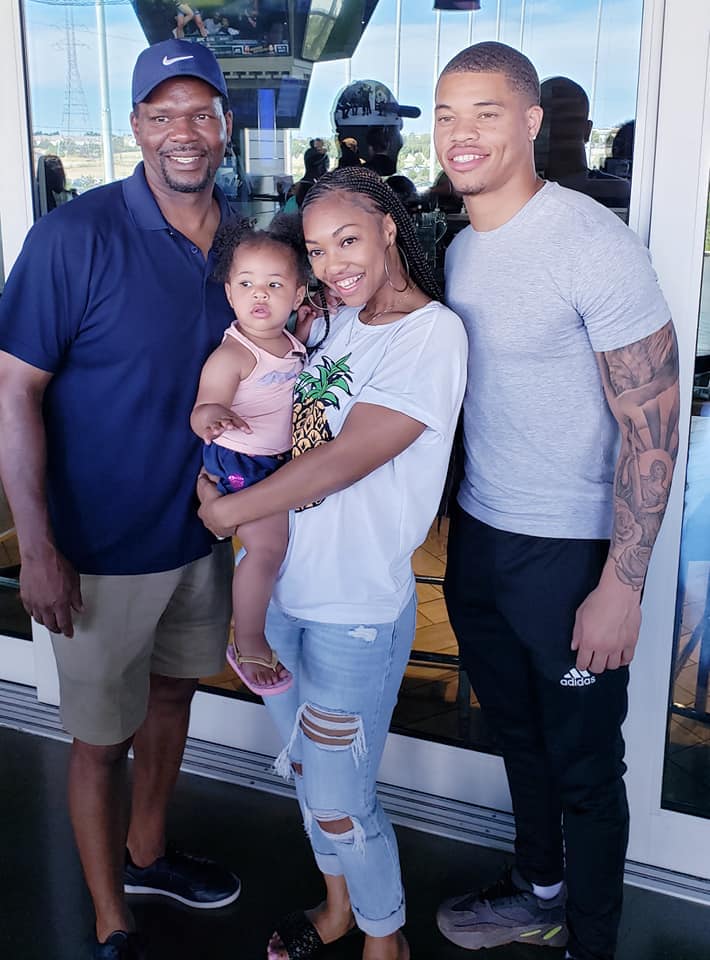 Taron Johnson's daughter is Jayla Johnson, she was born on April 3rd, 2018, during Johnson's rookie year with the Buffalo Bills. Jayla's mom isn't Taron's girlfriend Meg DiMarco, and we couldn't find who is her momma, but this is what he said about his little girl.
 I'm more motivated to play than ever. I became a dad on April 3rd when my daughter Jayla was born. She's about seven months old now, so it's been a whirlwind of a rookie year.
Unfortunately, she's not here in Buffalo during the season. It's definitely tough. I FaceTime her a lot and they've been up a couple of times for games. In the offseason I'm going to be with her every day. But right now, it's pretty hard. She'll be coming up at the end of December for Christmas so that'll be good.
She's a big inspiration for me. I know at the end of the day I have to provide for her. The season is grueling but keeping her in mind I just know I've got to keep going. I have to succeed because it's not just about me. It's about her too.
So Inlove with this girl!! pic.twitter.com/cxiPjUoObE

— Taron Johnson (@Taronj11) July 15, 2018
Taron Johnson Girlfriend
Meg DiMarco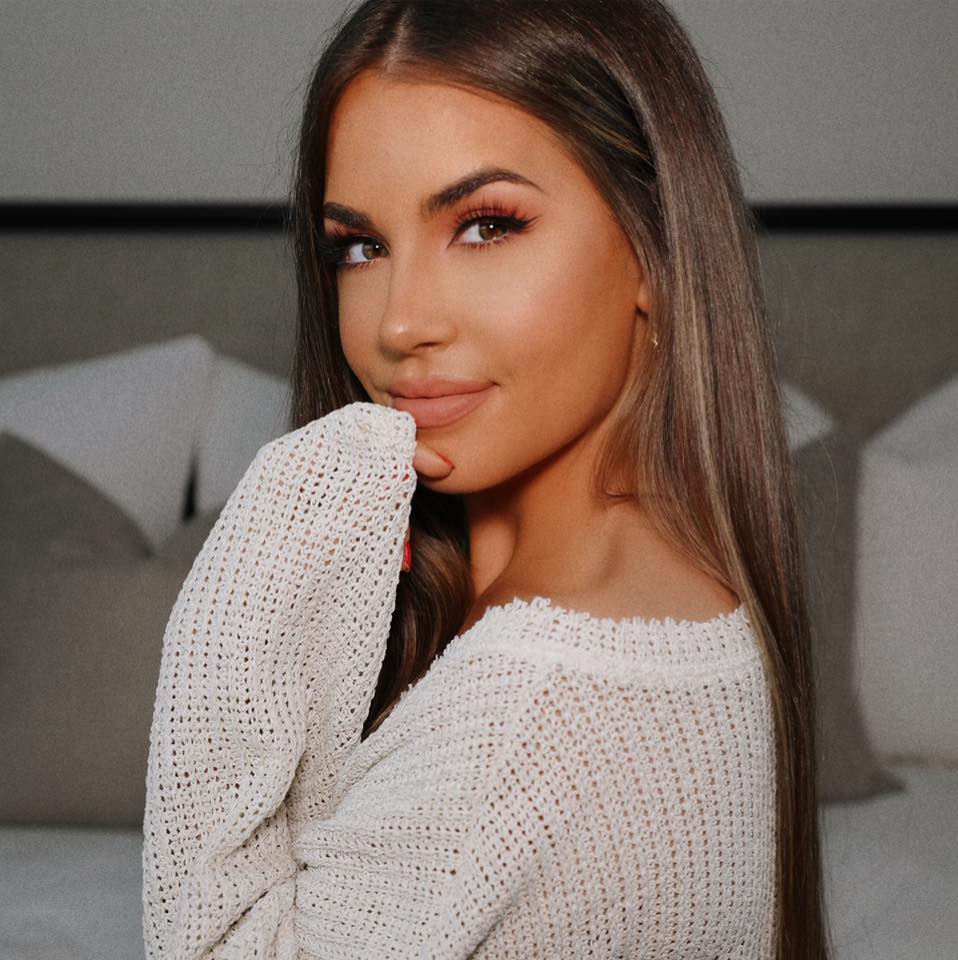 Pretty Meg DiMarco, born Meghan B. DiMarco on November 20, 1996, in Liverpool, New York. Meg is one of two children born to Cathy Oliver DiMarco and Stephen DiMarco; her parents are no longer together. Her mother worked for the Liverpool Central School District and her dad is partner and owner of Summit Automotive, he graduated from Liverpool high and Syracuse University.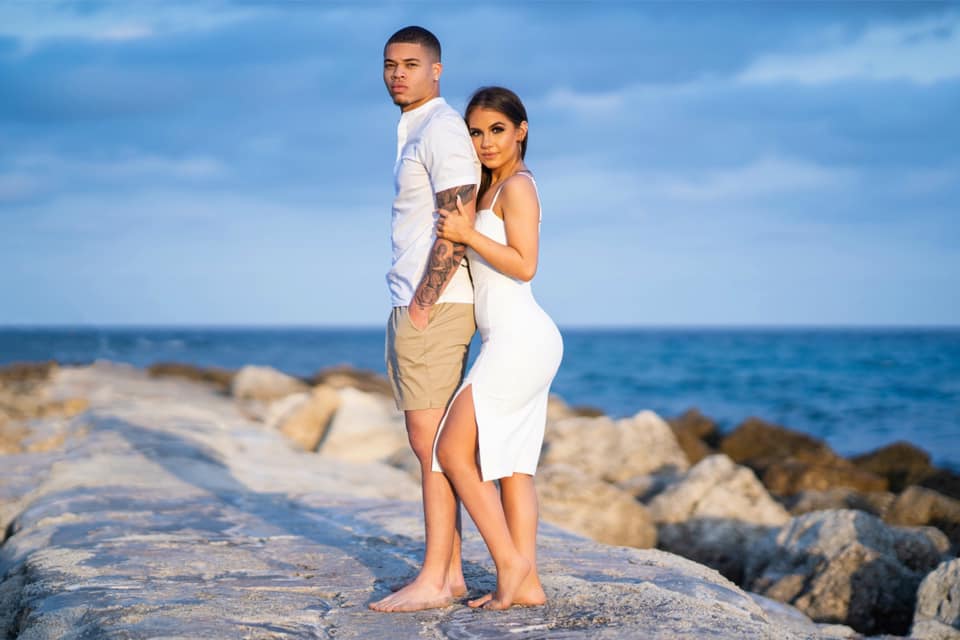 Meg has one brother named Matt, who works at Summit Cars and is engaged to Courtney Haas. Ms. DiMarco attended Liverpool High School, where she also was a member of the girls' varsity lacrosse team. She graduated in 2018 with a Bachelor's degree in business management with an entrepreneurship minor fromLe Moyne College. Meg is a color consultant at Sephora in Syracuse, New York.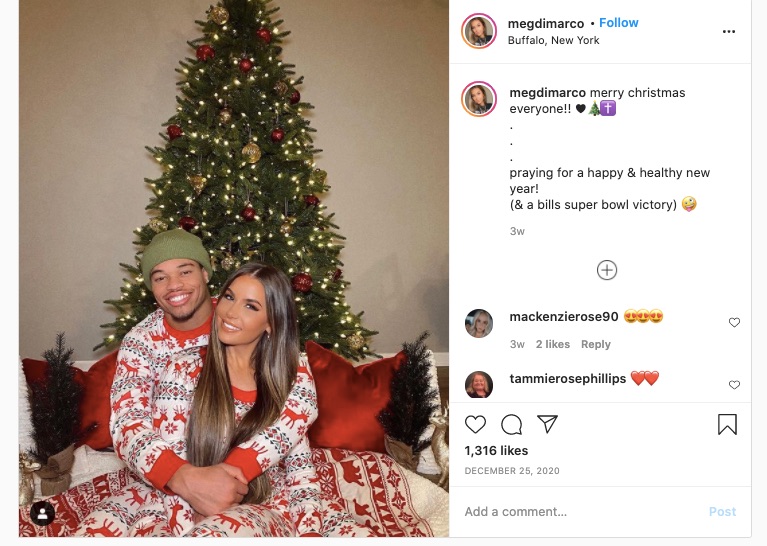 You can find Taron Johnson's girlfriend Meg DiMarco on Instagram.