Jolie Poirier
Meet the lovely Jolie Poirier; wife of MMA fighter Dustin Poirier, the 5'9″ Louisiana native fighting out of Coconut Creek, Florida is a member of the American Top Team. Dustin a lightweight fighter holds a record of 23 wins, 5 losses.
Jolie's husband joined the UFC in 2011, his first UFC fight was against Josh Grispi who he defeated in the third round by unanimous decision.  He lost to Conor McGregor by technical knot out in the first round at UFC 178.
Dustin Poirier Parents
5'9 Dustin Glenn Poirier was born on January 19, 1989, in Lafayette, Louisiana. He is the son of Jere'Folley Chaisson and Darrell Poirier. Dustin's mother Jere DeAnn Folle Chaisson was born On January 17, 1966, in Pampa, Texas to Richard "Jere" Folley and Glenda Cook Folley, both of her parents are deceased.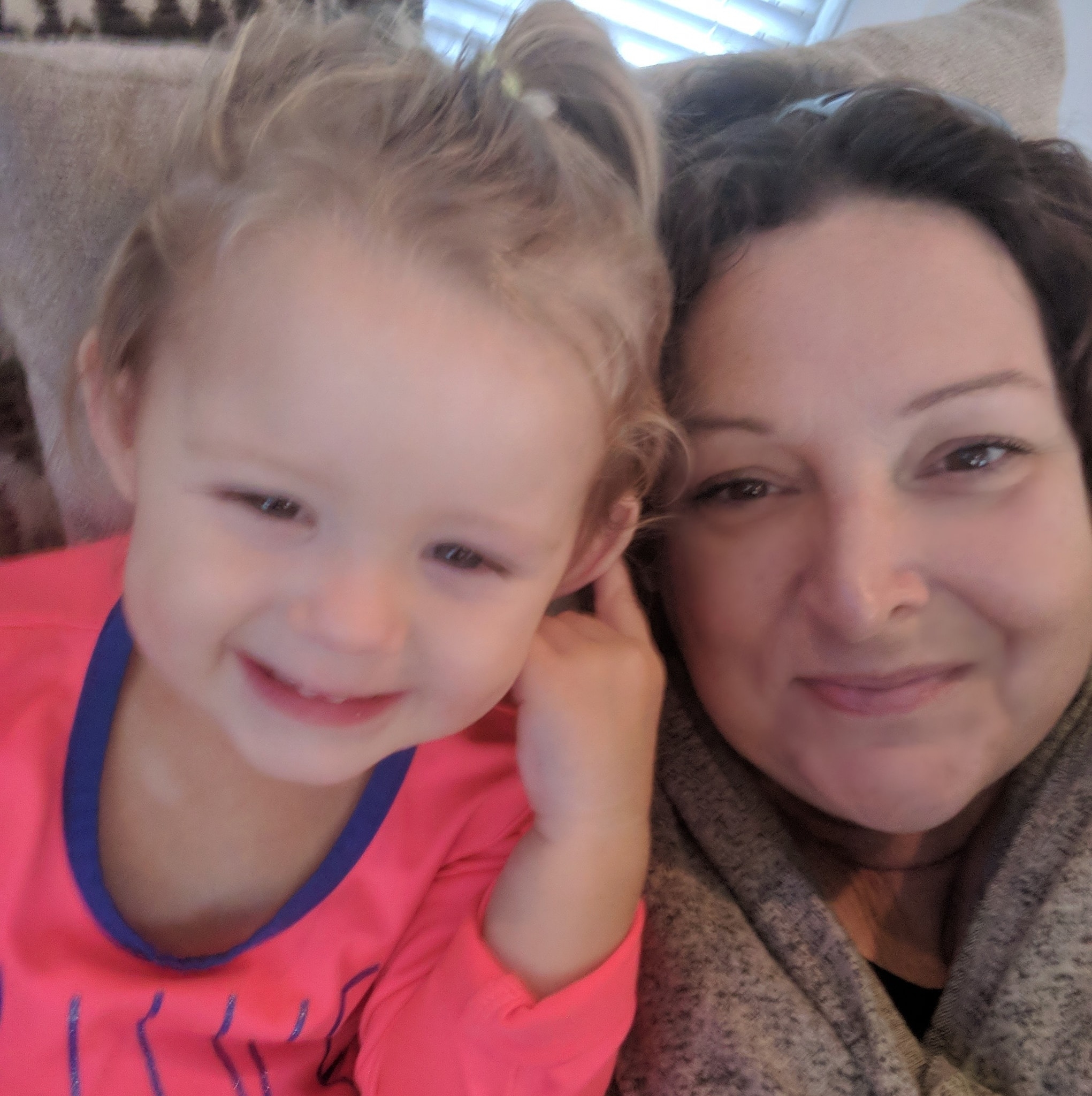 Her momma Glenda a 1962 Pampa High graduate died on March 3, 2009, and her dad Richard Folley veteran of the military who served in the U.S. Navy from 1959 to 1961 and worked for  Diesel Mechanic for over two decades, died on November 24, 2019.
Jere has two brothers Glenn and Russell, she and Dustin's dad are no longer together, she is currently married to Jamie Patrick Chaisson. Dustin's dad Darrell Poirier born on August 24, 1950, he lives in Breaux Bridge, LA. In addition to Dustin, Jere and Darrell had one more son, Phillip Paul Poirier, born on January 5, 1988, he resides in Lafayette, Louisiana, and works at Pizza Village On Moss St.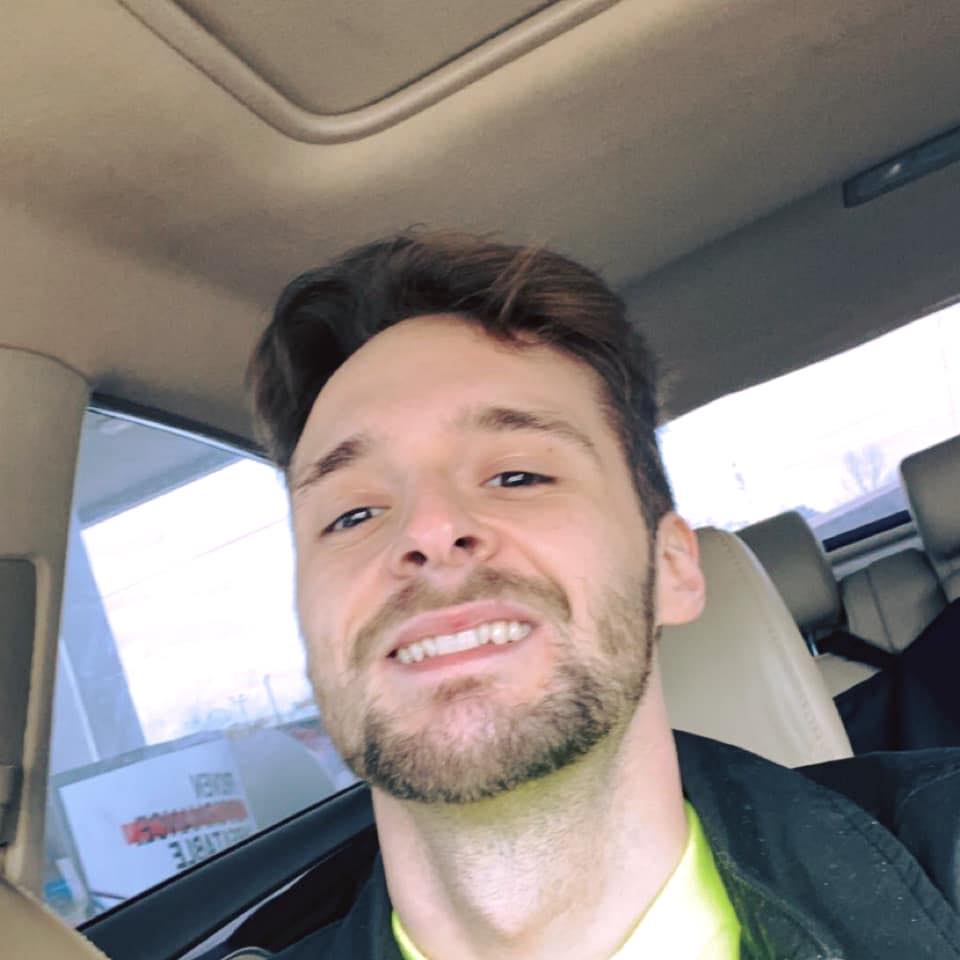 Dustin Poirier Education
Dustin attended Northside High School, around that time he practiced wrestling, however, he dropped out of school when he was in the ninth grade.
"I dropped out in the ninth grade. I went to juvenile detention around my freshman year and things just got complicated. But I've educated myself through the fight game. I've traveled the world and learned so much by paying attention toaround me. I've been in the same room as people who are hugely successful in the world of business, and I've learned so much about the game just because I pay attention. I'm getting opportunities to meet people and be in rooms I otherwise never would have been able to experience had it not been for the things I've done in the fight game."
Dustin Poirier Net Worth and Purse per fight
Dustin Poirier's net worth has been estimated at $2.8 million, his net worth initially estimated at $1.95 million increased after his last fights against Khabib Nurmagomedov, where he earned $290,000 which include $250,000 and a $40,000 fight incentive week bonus, earned $150,000 from his fight against Dan Hooker, $250,000 from his fight against Max Holloway.
Back in 2018, his purse money per fight was around $7,000; subsequently made $10,000 just to show, $10,000 winning bonus money. His current purse money per fight is $250,000. Poirier is expected to earn $1 million-plus a share of PPV revenue, according to Draft King nation.
Dustin Poirier UFC
Jolie's husband joined the UFC in 2011, his first UFC fight was against Josh Grispi who he defeated in the third round by unanimous decision. He first faced Eddie Alvarez at UFC 211 on May 13, 2017, their fight was a no contest when Alvarez landed two illegal knees while Dustin was against the fence; he defeated Alvarez once against during their rematch fight at UFC on Fox on July 28, 2018.
Other notorious fights were against Anthony Pettis (Win by submission), at UFC Fight Night on November 11, 2017,  Justin Gaethje (Win by TKO) at UFC on Fox on April 14, 2018, Max Holloway (win, by unanimous decision) at UFC 236 on April 13, 2019, Dan Hooker (win by unanimous decision) at UFC on ESPN, on June 27, 2020.
He lost to Conor McGregor by technical knot out in the first round at UFC 178, on September 27, 2014; and also lost against Khabib Nurmagomedov at UFC 242 by submission in the third round on September 7, 2019.
Is Dustin Poirier a southpaw?
Yes, Dustin Poirier is a southpaw fighter; other notable Southpaw fights are Luke Rockhold, Anthony Pettis, Nick and Nate Diaz, Luke Rockhold, Robbie Lawler, Vitor Belfort, Ben Henderson, Anderson Silva; female  Southpaw fighters are Valentina Shevchenko and Holly Holm.
Dustin said Conor McGregor wants to fight him because he is southpaw, which will be good preparation for his upcoming fight against southpaw boxer Manny Pacquiao.
"Going back to why he wants this fight … I think he's angling to fight Pacquiao," Poirier told Atlas, a former ESPN commentator, analyst, and boxing trainer.

"So I don't know if the UFC wants him to fight one more time before they allow him to fight Pacquiao, or if he just wants to get one more in this year before starting next year with the Pacquiao fight.

"But what better way to do it than another southpaw," he said. "Maybe he wants to fight a southpaw before he fights another southpaw."
What does Dustin Poirier tattoo say?
Dustin Poirier has several tattoos, got his first one when he was 14. He got his daughter's name tattooed on his chest.
"I never planned any of these, like it was always just in the moment like i wanted to get another tattoo and i just did it."
Had tiger tripes that represent he is a fighter, also on his chest he has three Japanese characters that say bushidō, 武士道, "the way of warriors.
"I wanted something in the middle so i got bushido i.e the code for warrior, I think i have always been a fighter and a warrior. I did not choose this it kind of just happened, and I love this life."
Both his arms are covered in tattoos, that include a red rose and red petals falling over a black band; a phoenix rising from flames, stars that represent his relationship with God, and Jesus name on the outer part of his right forearm and Jesus portrait on the inner side of that same arm.
In addition to Parker's name, Dustin has his mom (center of his right arm), grandma ( right hand's wrist).
"I have got four women's names inked on my body because I have been brought up by women and I think they are powerful."
Dustin explains all his tattoos and their meaning in the video below.
Dustin Poirier Wife
Jolie Poirier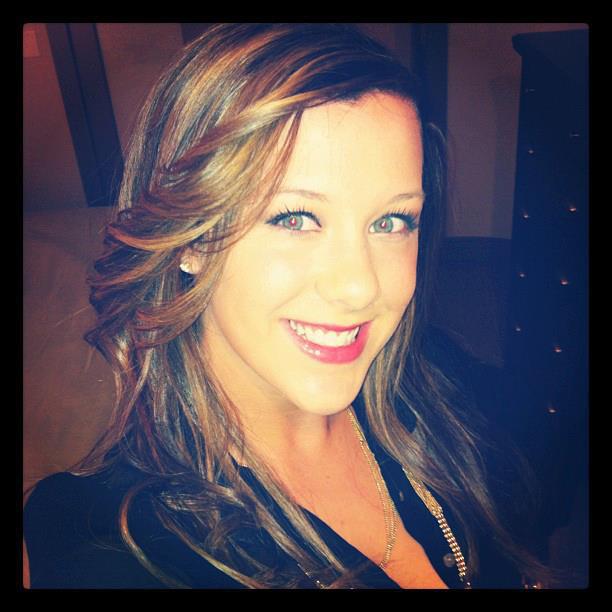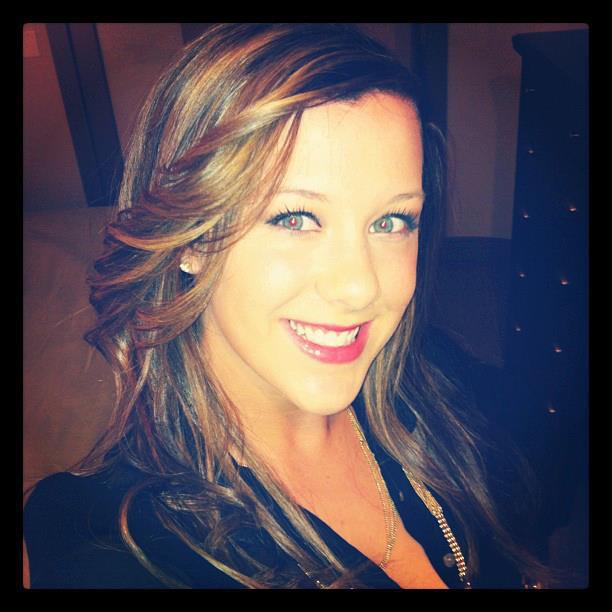 Dustin's lovely wife Jolie Poirier, formerly known as Jolie LeBlanc was born on March 4, 1989; Jolie is one of the children born to Teri and Carl Leblanc; she has two siblings, brother Javen and sister Jandy. Jolie is the owner of Bourbon & Threatd LLC, prior to opening her business, she worked at Faber Plastic Surgery.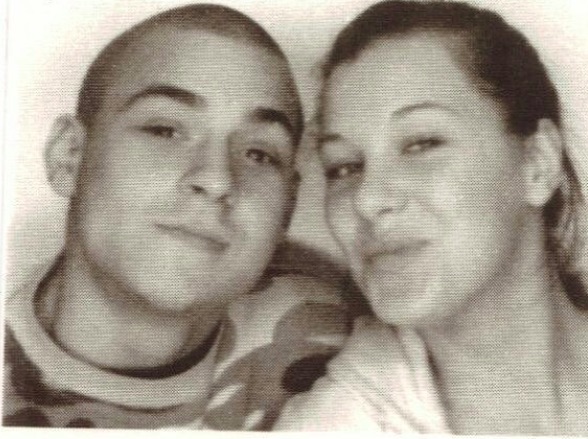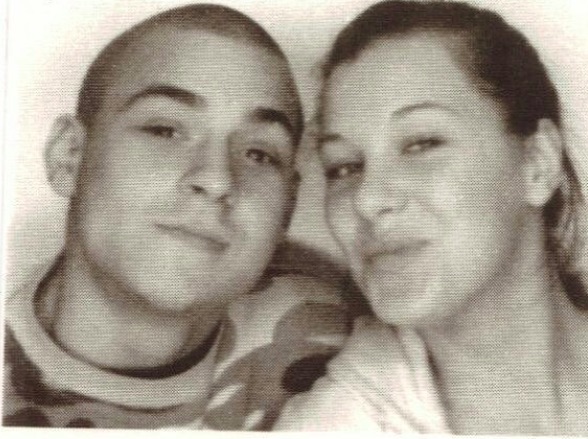 Jolie and Dustin met when they were teenagers, started dating when they about 14. Dustin Poirier and his longtime girlfriend Jolie tied the knot on September 4, 2009.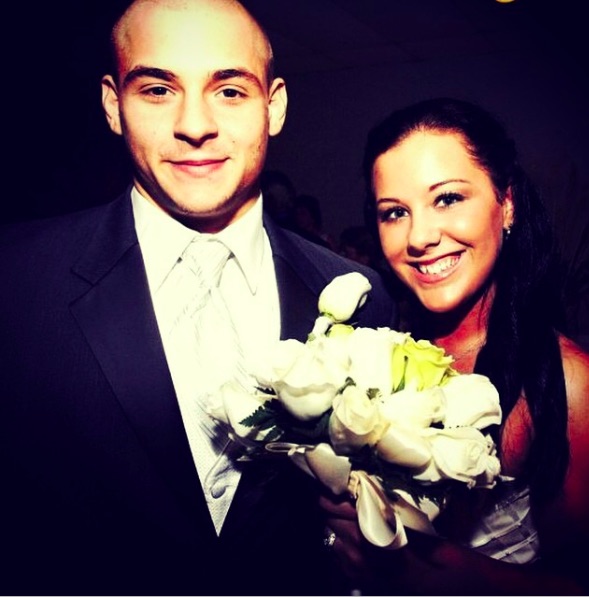 "Moving down to Coconut Creek was a big deal for us at the time because she was still in school," Poirier explained. "We are both from a small town and we bought a house there when we were 18 years old. We got married when we were 20."

"Going down to ATT meant we were going to have to leave our home there and it was a big decision. She's the biggest support I have and she knew it's what I needed to do. I packed up all my stuff and got a one-bedroom apartment down in Florida to start. She had almost a year left of nursing school before she was done so she stayed in Louisiana."
Dustin Poirier Daughter Parker
Dustin Poirier and his wife Jolie found were expecting their first child together in December 2015 and welcomed their beautiful daughter Parker Noelle on August 20, 2016. You probably remember the video Dustin filmed with his adorable daughter telling him "Oh no! You have a boo-boo dad!" referring to his bruised and swollen face after his fight against Max Holloway.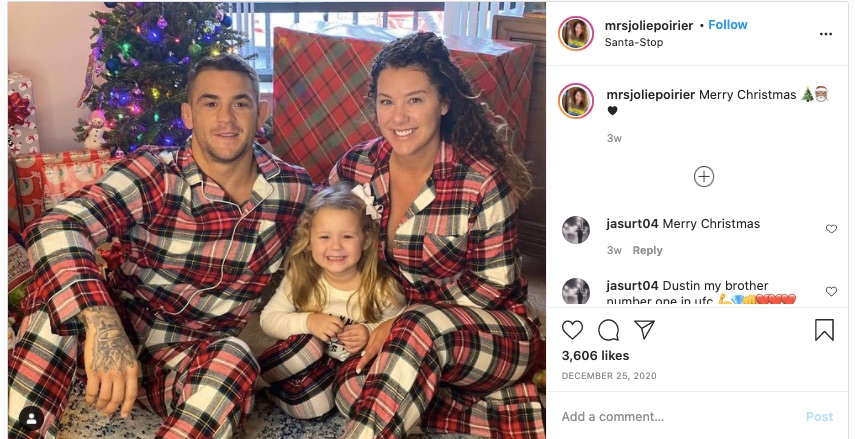 "Oh no! You have a boo boo Dad?!"

Nurse Parker is taking care of Dad after #UFC236 @DustinPoirier pic.twitter.com/wHMd7wmk3m

— UFC (@ufc) April 15, 2019
Dustin Poirier and Jolie Poirier The Good Fight Foundation
Dustin Poirier's wife Jolie Poirier is nowadays the vice-president and director of The Good Fight Foundation, her and Dustin's non-profit foundation founded in 2018, turns memorabilia from Dustin's UFC career, put in an auction, and use the money to help underserved communities from food insecurity to health care and environmental disaster relief in Louisiana.
The foundation has also raised money for initiatives like LPD officer Michael Middlebrook, local Acadian Middle School, and a playground for disabled children.
Dustin Poirier Hot Sauce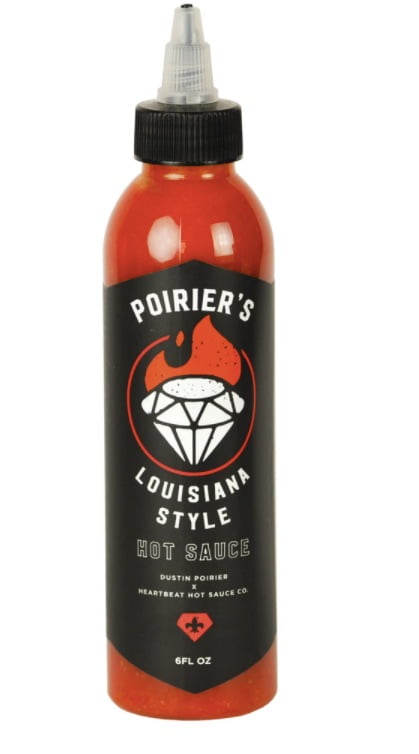 Dustin and his wife Jolie Poirier reside in Lafayette, Louisiana; he remained close to his roots, so it wasn't a surprise when he partnered with Heartbeat Hot Sauce for the creation of his own hot sauce "Poirier's Louisiana Style," flavored with Louisiana's best ingredients like aged cayenne pepper, vinegar, sea salt, red habanero, celery, garlic, and canola oil.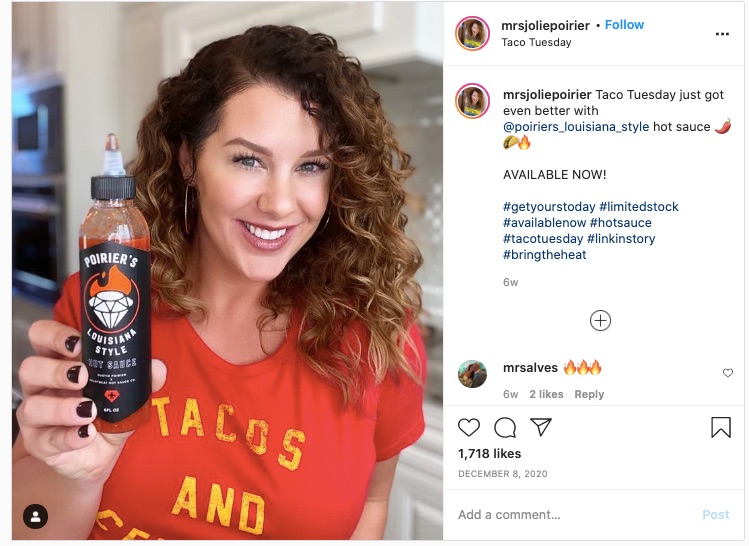 Poirier's wife Jolie loves to use Poirier's Louisiana hot sauce on Taco Tuesdays!!