Meet Colleen O'Brien
Colleen O'Brien is the lovely wife of NFL coach, William James O'Brien. Her husband better known as Bill O'Brien is the current head coach of the Houston Texans.
Her husband began his college coaching career as a Tight Ends and linebackers coach for the Brown Bears. He was an assistant, running backs, Quarterbacks coach and offensive coordinator for the Georgia Tech Yellow Jackets. He was a Running backs coach during one season for the Maryland Terrapins. Bill was also an offensive coordinator and QB coach for the Duke Blue Devils. He later joined the England Patriots and served as an assistant, wide receivers, QB coach and offensive coordinator.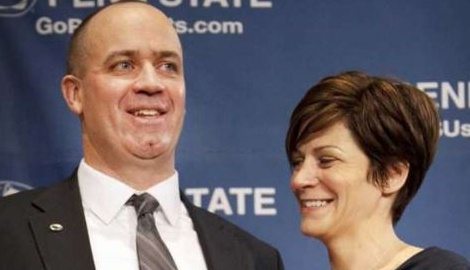 His big break as the head coach came in 2012 when he was named in the position for Penn State's Nittany Lions. He named Houston Texans head coach in 2014.
The Brown University graduate was selected the 2012 Bear Bryant Coach of the Year, ESPN Coach of the Year and the Maxwell Football Club Collegiate Coach of the Year. He also was a finalist for the Liberty Mutual Coach of the Year and the Eddie Robinson Coach of the Year by the Football Writers Association of America (FWAA). O'Brien also was among the finalists for the 2012 Dapper Dan Sportsman of the Year.
Colleen's hubby was born in Dorchester, Mass. O'Brien grew up in Andover, a Boston suburb. He played linebacker and defensive end at Brown. He belongs to the class of 1992 and holds a double concentration in political science and organizational behavior management.
Mrs. O'Brien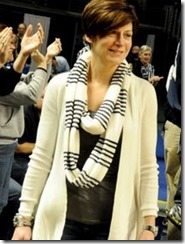 Colleen O'Brien is also the mother of the couple's two children. She gave birth sons, 15-year-old Jack and 12-year-old Michael. Their eldest, Jack, was born with a brain malformation known as lissencephaly –which makes him have seizures. According to a 2012 NY Times article, the O'Briens can do little except to turn their son on his side and wait for the seizure to end, every morning.
Colleen O'Brien was told about Jack's disorder when he was only 1-year-old. At the time, Bill O'Brien was an assistant at Maryland and recruiting in New Jersey when he got the emotional call from his wife.
Colleen O'Brien is a graduate of Georgia State's law school. Colleen has been the perfect match for her hubby's coaching life and the challenges the couple has faced as a family.
The mom of two beams when talking about Jack's smile, his love of fire trucks and his calm demeanor.