Tiffany Thompson
Tiffany Thompson ex-girlfriend of NFL player Ezekiel Elliott, the new running back of the Dallas Cowboys. Prior to the NFL, he played college football at Ohio State where he became known for his unusual cropped football jerseys.
Tiffany's NFL beau Ezekiel Elliott born in Alton, Illinois on July 22, 1995, to former outside linebacker for the Missouri Tigers Stacy Elliott and mom Dawn both of Ezekiel's parents are graduates of the University of Missouri.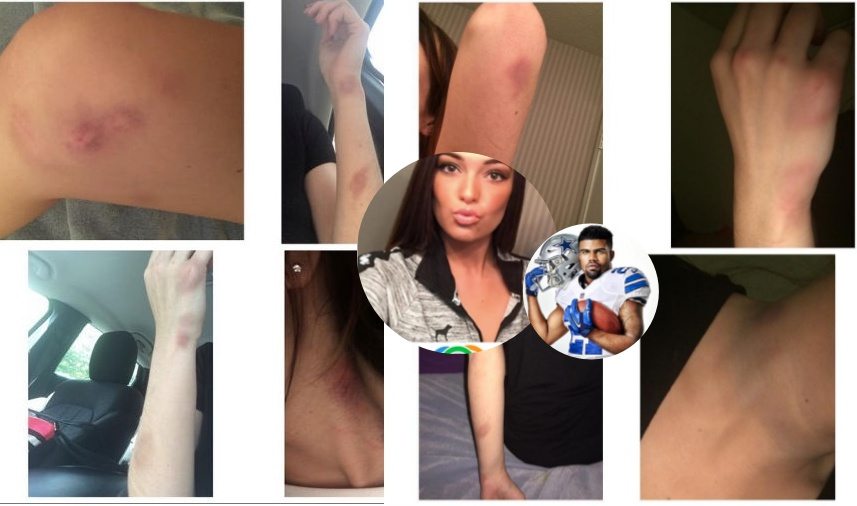 Elliott attended at John Burroughs High School where he didn't just excel in the football field, he was also a star athlete in baseball, basketball and the track team.
After high school, he attended Ohio State University. He forgo his senior year and opted to declare for the Draft where he was selected by the Dallas Cowboys with the 4th overall pick in the first round of the 2016 NFL Draft.
Until that time when Ezekiel was drafted, he was still dating his now ex-girlfriend Tiffany who as noted posted photos on Instagram of her injuries suffered when Elliott allegedly attacked her while he was sitting in her parked car.
She declined medical attention and said her live-in boyfriend (Ezekiel) was responsible for injuries inflicted on her.
He denied everything
Elliott denies striking her and living with her. No arrests that time and nobody pressed any charges
According to TMZ, Cops arrived at the scene and spoke with Elliott — who adamantly denied striking the woman. Several witnesses also say they did not see the NFL player attack her.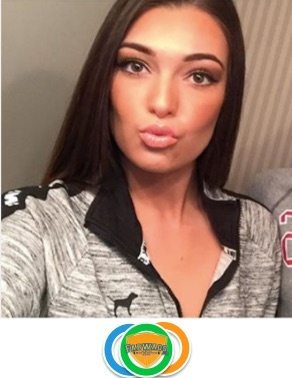 20-year-old Tiffany Thompson is from Columbus, Ohio. She first came into the picture when she responded to a Snapchat photo posted by a woman lying in bed with Ezekiel sleeping next to her. Furthermore, we heard that her name is Becky.
Tiffany is regularly posting photos on Instagram but has since set on private her twitter and Instagram accounts.
UPDATE!!
Elliott was suspended for six games by the NFL for violating the personal conduct policy, the league announced on Friday, August 11, 2017. As a matter of fact, he investigation determined Ezekiel attacked Tiffany at least three times.
The first on On July 17 in Columbus, Ohio.
"You used physical force that caused injuries to Ms. Thompson's arms, neck and shoulders."
Second time on July 19, the NFL says there was another altercation at the Canvasback Lane apartments.
"You used physical force that caused injuries to Ms. Thompson's face, arms, wrists and hands."
July 21, the  3rd incident occurred at the Canvasback Lane apartments.
"You used physical force that caused injuries to Ms. Thompson's face, neck, arms knee and hips."