Marissa Mowry
Meet the lovely Marissa Mowry, the gorgeous wife of college football quarterback Trevor Lawrence. He is the quarterback for the Jacksonville Jaguars, who previously played college football for the Clemson Tigers at Clemson University in South Carolina.
Trevor played high school football at Cartersville High School before committing to Clemson; 6'6″ Lawrence from Johnson City, Tennessee committed to Clemson in 2016.
Before we get to tell you about Marissa let us tell you about her stud.
Trevor Lawrence Family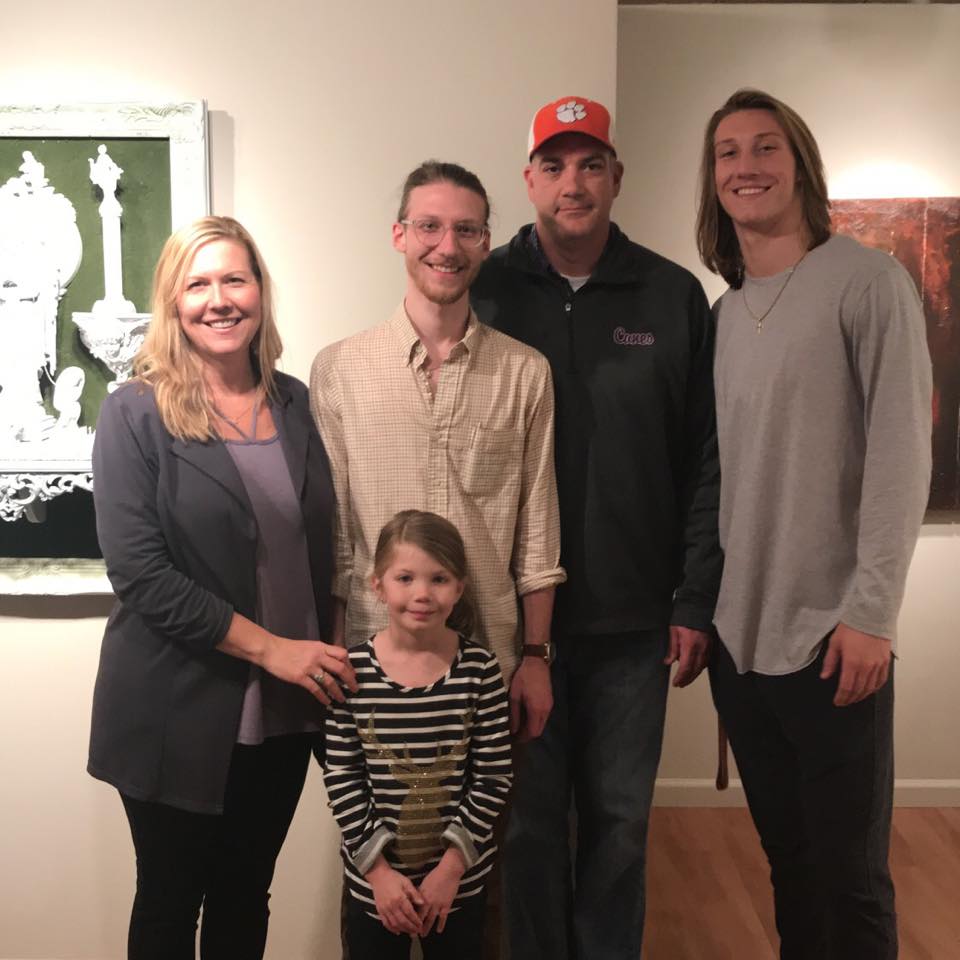 6'6 Trevor was born William Trevor Lawrence on October 6, 1999, in Knoxville, Tennessee; he is one of three children born to Amanda and Jeremy Lawrence.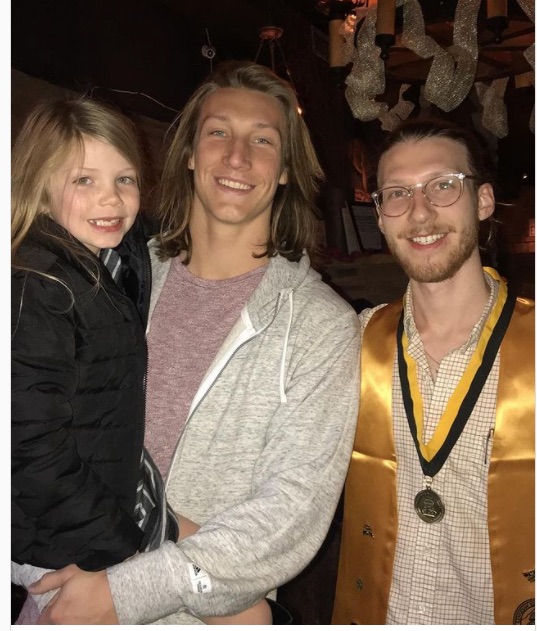 Trevor has a nine-year-old sister named Olivia and an older brother named Chase; Trevor's brother Chase, whose hair is even longer, is a painter and sculptor at B.C. Lawrence Studio, he studied painting and drawing at Kennesaw State University and attended Woodland High School before that.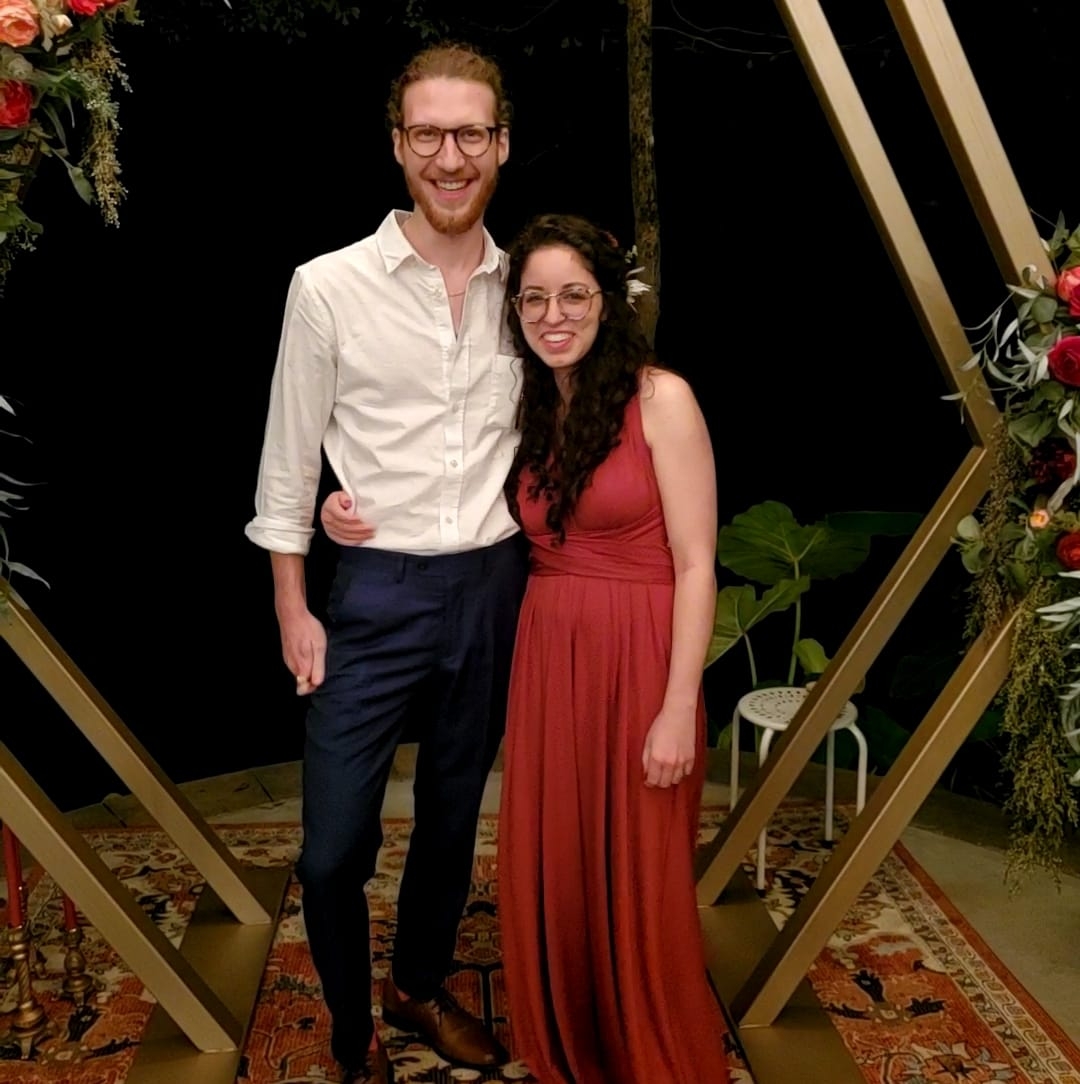 25-year-old Chase lives in Anderson, South Carolina with his wife Brooke.
Trevor Lawrence Parents
Amanda Lawrence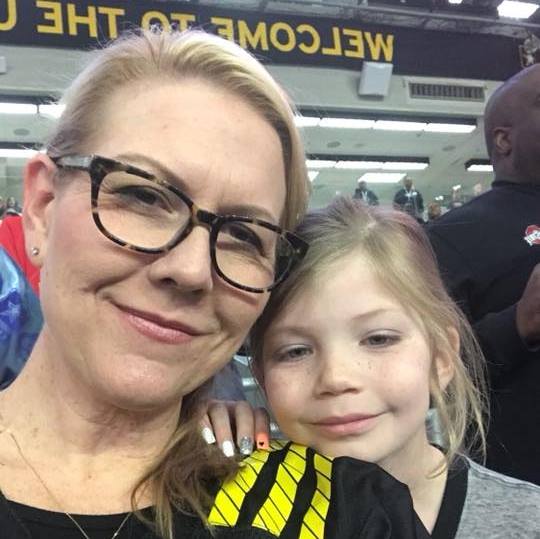 Trevor's momma Sara Amanda Lawrence, 46, is a nurse at Harbin Clinic Ear, Nose, and Throat; she attended Kennesaw State University in Georgia and Lincoln Memorial University.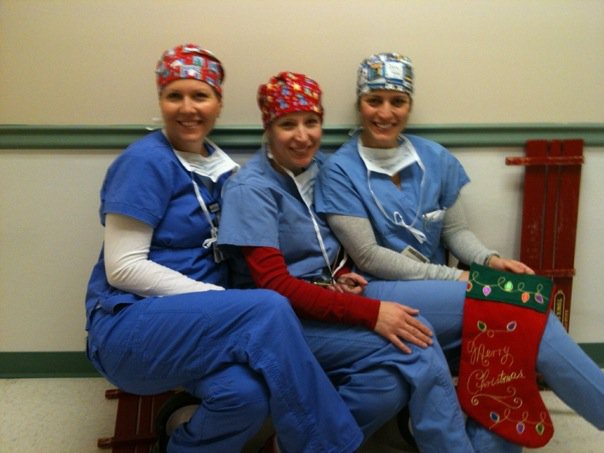 Even though Amanda notice Trevor built an energy to light up the whole neighborhood, something about him remains the same.
Trev really has an uncanny just calmness about him. Even in the midst of very intense circumstances or situations, Trevor's got a pretty level head and he's been able to handle that," Amanda said. "My husband is really like that too. He probably gets that from his dad. He's just calm, cool and collected."

"This is what we've always told Trevor even before he got really well-known: You've got to know who you are," Amanda said. "If you didn't have all these people telling you how great you are, you've got to still know that you're still worthy, you're worth somebody and you're a child of God."
Jeremy Lawrence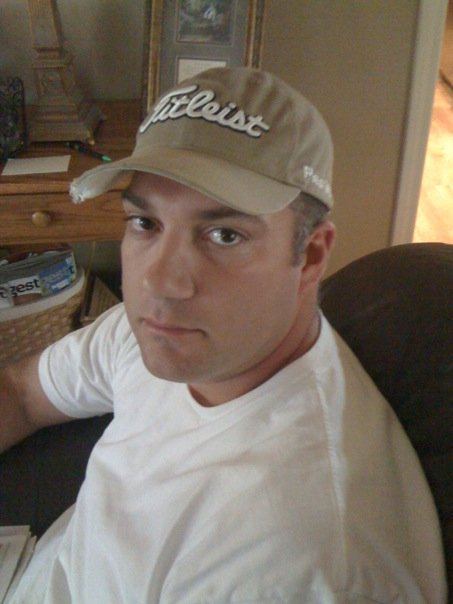 Trevor's 6'7 dad Jeremy Austin Lawrence, 49, is an environmental and safety manager for the steel company Gerdau.
Mr. Lawrence said his middle child loved playing sports as a child, from soccer to basketball, baseball, and certainly football.
"Trevor played everything. But mainly basketball and baseball and one year of soccer before he was old enough to play football."

"He played soccer that first year for Trinity," his mother recalls. Jeremy adds, "He started football at six for Parks and Recreation. He played there a couple of years and then we took him to Acworth until he was in middle school."

"He gives everything to whatever sport he plays, and he has always been that way."
Trevor was an extremely energetic child, a ball of energy, his father once described him.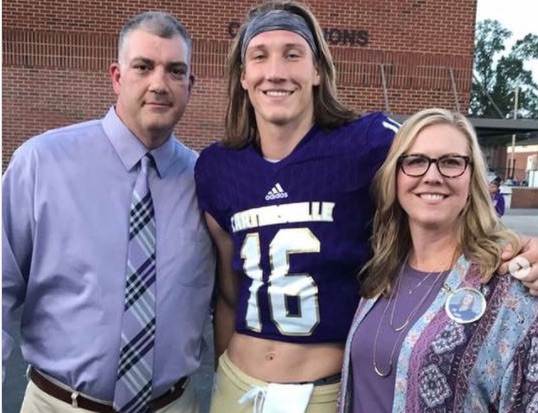 "Until he was about five," Jeremy says, "he was just a ball of energy, just wild and all boy. He was either wide open or asleep. There was no in-between. Then when he was about six or seven he kind of calmed down."

"He was always intense in every sporting event that he played," his mother said as she thought back to his time as a youngster. "He was always very focused and intense. But he wasn't just bouncing off the walls anymore. He gives everything to whatever sport he plays, and he has always been that way."
Trevor Lawrence High School Stats
Trevor grew up in Cartersville, Georgia, where his parents still live and where he attended Cartersville High School.
He played both the football and basketball teams. During his first year playing with the Purple Hurricanes at Cartersville high, he passed 3,042 yards and 26 touchdowns.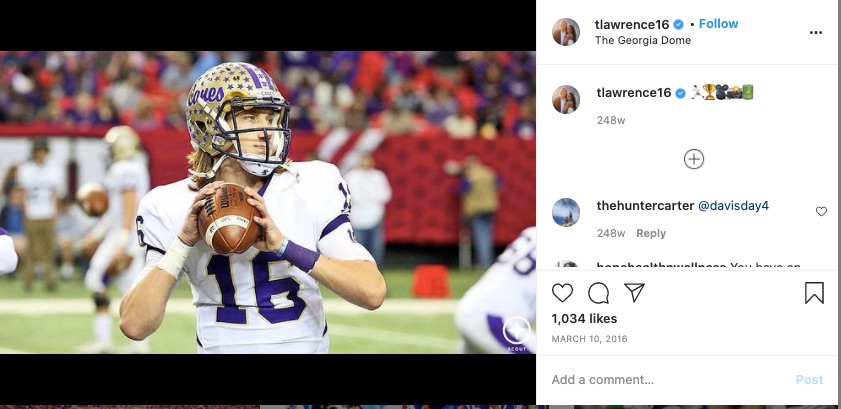 The following year, passed for 3,042 yards and 26 touchdowns. Trevor was a junior when completed 51 touchdowns, 250 of 406 passes for 3,904 yards and he became The Atlanta Journal-Constitution player of the year and Gatorade player-of-the-year in Georgia.
Named Gatorade player-of-the-year in Georgia for the second time, he started in 12 games, completed 3,396 yards and 41 touchdowns against one interception his senior year
Trevor and the Purple Hurricanes won two state titles and four region titles. His high school career stats are as follows 13,908 passing yards and 161 touchdowns against 21 interceptions.
Clemson University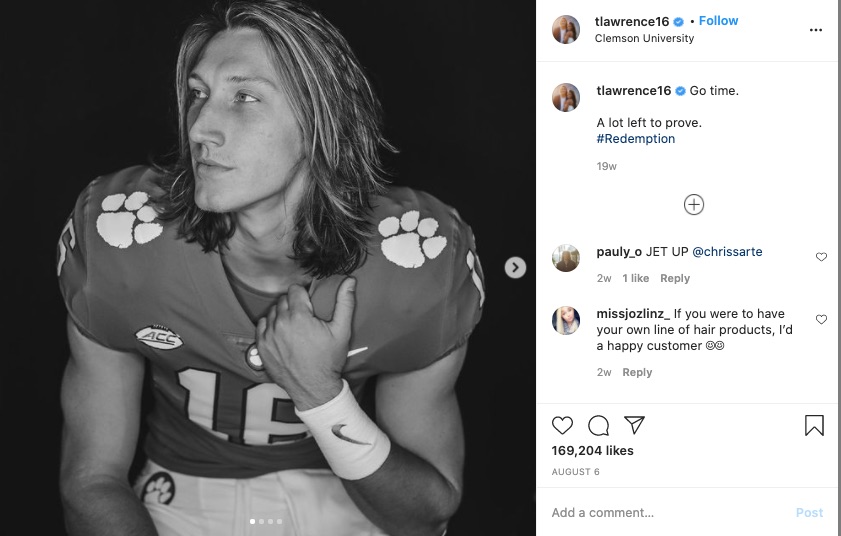 Lawrence considered the Nation's number 1 quarterback committed to Clemson University on December 16, 2016. He made the announcement on Twitter.
"After a long and thoughtful process, I am blessed to announced that I am committed to Clemson University," Lawrence wrote on his Twitter page. while requesting that he not be contacted for interviews.
2018 Freshman Year
He earned All-ACC Academic selection, awarded ACC Rookie of the Year honors and National Freshman of the Year and Archie Griffin Award by the Touchdown Club of Columbus, his freshman year playing with the Clemson Tigers, he also passed for 3,280 passing yards and 30 touchdowns.
 2019 Sophomore Year
He started in 15 games where he completed eight interceptions in 842 snaps, 268 of 407 passes for 3,665 yards, and 36 TDs.
Trevor earned All-ACC Academic selection for the second time, finalist at the Davey O'Brien Award, Manning Award, and the AAU's James E. Sullivan Award; considered a leading candidate for the Heisman Trophy.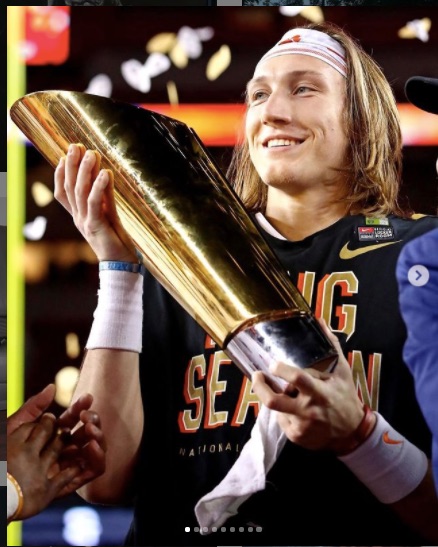 Lawrence helped the Tigers win the 2019 NCAA College Football Championship 44-16 against the Alabama Crimson Tide and earned MVP honors along with Trayvon Mullen.
2020 Junior Year
The Clemson Tigers lost the CFP Championship against Joe Burrow and the LSU Tigers, 25-42; Thus far, Trevor has completed 161 of 228 passes for 2,236 yards, and 19 touchdowns.
He missed two games after testing positive for COVID-19 on October 30, 2020.
Trevor Lawrence NFL Timeline
April 29, 2021: The Jacksonville Jaguars selected Trevor Lawrence with the first overall selection in the 2021 NFL draft.
July 5, 2021: Trevor signed his rookie-level contract with the Jaguars.
August 25, 2021: The Jaguars named Lawrence their starting quarterback.
September 13, 2021: He made his debut against the Houston Texans.
October 17, 2021: He had his first win in Week 6 in London against the Miami Dolphins.
September 26, 2022: Trevor Lawrence was named AFC Offensive Player of the Week.
On January 7, 2023: Trevor Lawrence and the Jacksonville Jaguars advanced to the playoffs for the first time since 2017.
Trevor Lawrence Hair
In addition to his insane skills on the football field, one thing that is distinctive about Trevor Lawrence is his long, blonde locks.
While his dad gifted him with height (Trevor Lawrence's height is 6′ 6″- 198 cms, his dad stands at 6'7 or 2.00 cms) his mother Amanda Lawrence blessed him with his lustrous, shiny golden hair; a hair that even his fiancee Marissa may feel a bit jealous of.
If you are wondering about Trevor Lawrence's hair care, let us tell you that he said he uses Pantene Shampoo every day.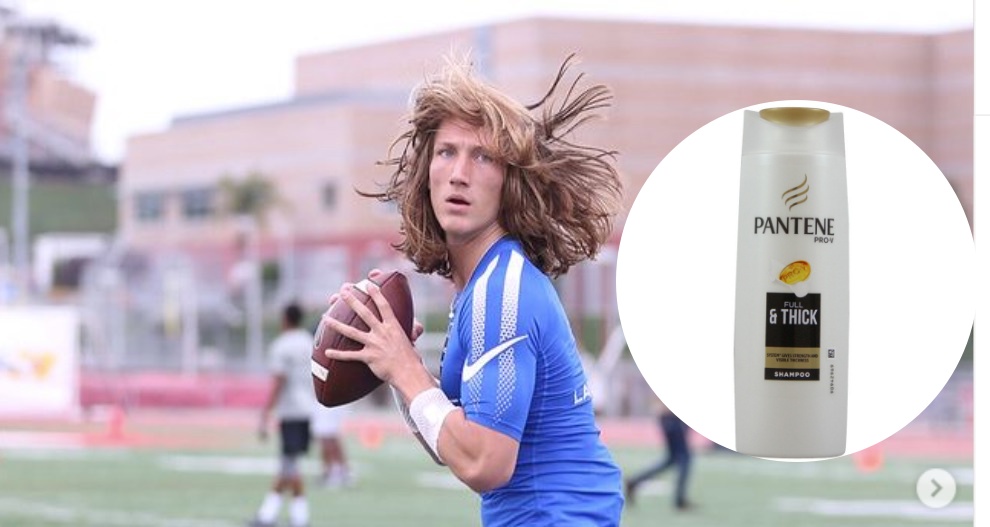 "Pantene — that's what I use," he said.

"I had really short hair my freshman year, and then I just decided to grow it out, and it kind of stuck," Lawrence says. "So I just left it."
Trevor Lawrence Girl Look-Alike Bella Martina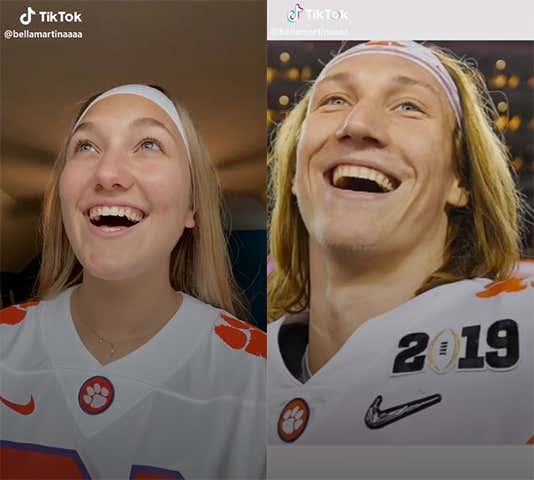 17-year-old Bella Martina is without a doubt a Trevor Lawrence look-alike; Bella from Georgia was not a big Clemson or Trevor fan, but that changed after people told her she looked a lot like the Tigers' QB decided to find out by herself.
Bella Martina posted a video on TikTok wearing a Clemson jersey, Trevor's signature headband, and then she mimicked Lawrence's posses, and I must tell you the video spoke by itself, even Trevor agreed on Bella sure looks like him.
If you also want to be a Trevor Lawrence look alike like Bella Martina and get the same hair color without damaging your hair, follow this tutorial on how to lighten hair without bleach .
"She does look like me," Trevor Lawrence said of the video, via The Athletic. "I've seen a lot of those. It's crazy. That one girl actually does look a lot like me so it's kind of crazy. But it's funny."
Bella Martina met Trevor before his game on November 16, 2019.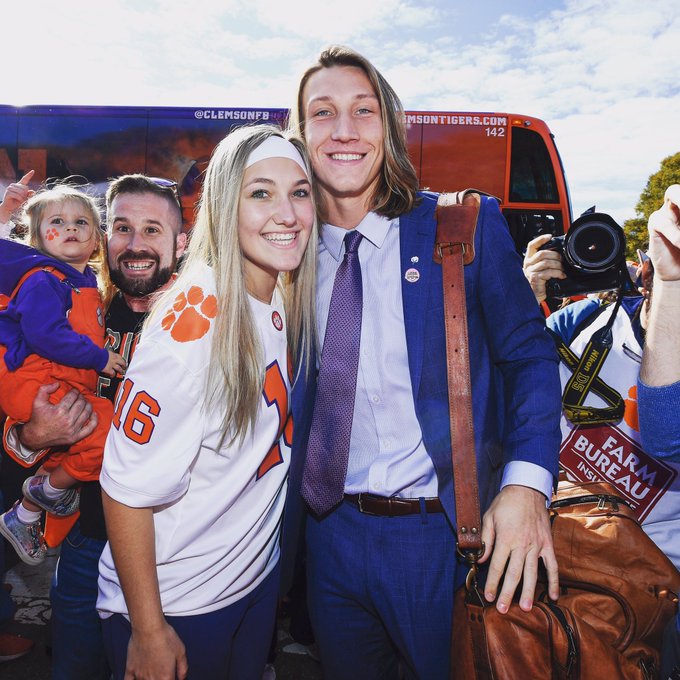 Bella Martina played volleyball at Centennial High School in Roswell, Georgis; she currently attends the University of Alabama;  she is not single, her boyfriend is Luke Field.
Trevor Lawrence Net Worth
As of 2023, Trevor Lawrence has a net worth estimated at $1.5 million. In addition to his salary with the Jaguars, Lawrence earns $3 million in endorsements.
Trevor Lawrence Contract and Salary
On July 5, 2021, Trevor Lawrence signed a four-year,  $36.8 million contract with the Jacksonville Jaguars that included a $24.1 million signing bonus,  $27,598,900 guarantee, and an annual salary of $24,118,900.
Trevor Lawrence Endorsements Earnings
Trevor Lawrence earns roughly $3 million from his endorsement deals with Gatorade, Bose, Adidas, Blockfolio, and FTX.
Who is Trevor Lawrence's Girlfriend?
Not only is this pretty gal Trevor Lawrence's Girl, but Marissa Mowry is also Trevor Lawrence's longtime girlfriend, fiancee, and soon-to-be wife. Like her big brother Chase, Trevor plans to get married young.
Prepare yourself; these two will have beautiful children born with outstanding athletic genes and insanely gorgeous hair!
Marissa Mowry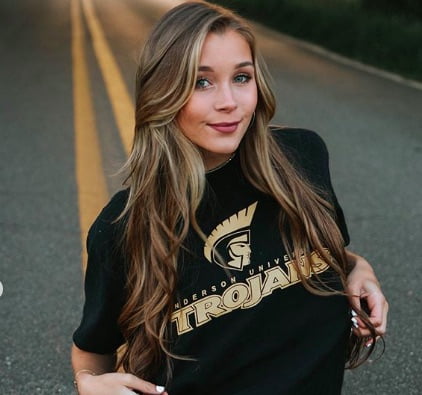 Trevor met his pretty wife Marissa Mowry while in high school, and they started dating on May 23rd, 2016.
As you probably heard after four years of dating Trevor asked Marissa to marry him, but we will tell you about that later, we will tell you all about Mrs. Lawrence.
Marissa Layne Mowry was born on November 10, 1999, in Cartersville, Georgia; she attended Cartersville High and Anderson University where she played as a forward with the Anderson Trojans at Anderson University in South Carolina.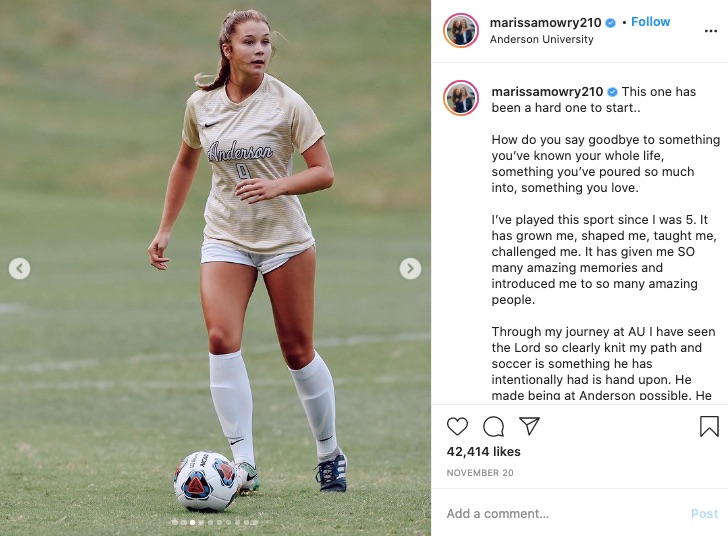 I graduate Cartersville High school with a 4.0 GPA and a full year of college credits. Also graduated with Honors with distinction and lettered four years as a varsity athlete. Now attend Anderson University and am a part of the Women's soccer program. I will graduate Anderson a year early with a communications degree focused in public relations.

I plan to excel in my major and focus my career on event planning. I've served at many events at my local church in Anderson, SC and am serving and leading a group of middle school girls in our church. I have learned through school, sports, and my church, what it means to be dedicated, driven, selfless, mature, a critical thinker, and a viable member to my community.

One day  I will start my own company in event planning through a church or sports team. I also plan on starting my own non profit foundation for kids involved in sports. I'll use what I have learned through my major and life skills and apply it to my goals and future business.
While at Carterville High, Marissa played at Darlington School Soccer Academy. She is also a part-time model represented by MP Management.
Marissa graduated from Anderson University in December 2020. She celebrated that special day with her parents, sister, Trevor as well, as his family, who all posted photos celebrating her.
Marissa Mowry Parents
5'9″ Marissa is one of three children born to Steve and Kelly Mowry (nee. Huffman), also proud parents to their eldest daughter Miranda and McKenzy Mowry, both are already married, McKenzy is a momma of two beautiful kiddos.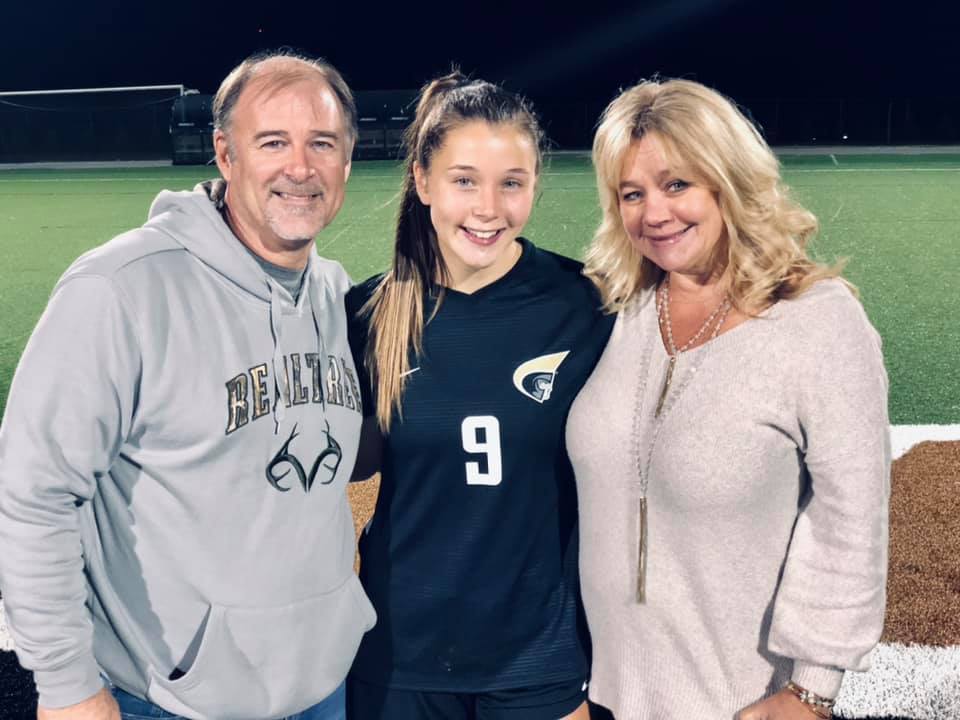 Kelly Mowry
Her momma, Kelly Mowry, 50,  is a licensed realtor for the Atlanta Communities Real Estate Brokerage. Kelly is a transaction and marketing coordinator for Re/Max, before that she was a transaction coordinator for All Atlanta Realty.
She also worked with Berkshire Brokerage and Southern Imports. She graduated with a Bachelor of Business Administration/ Health Care Administration and Management from Ashford University.
Steve Mowry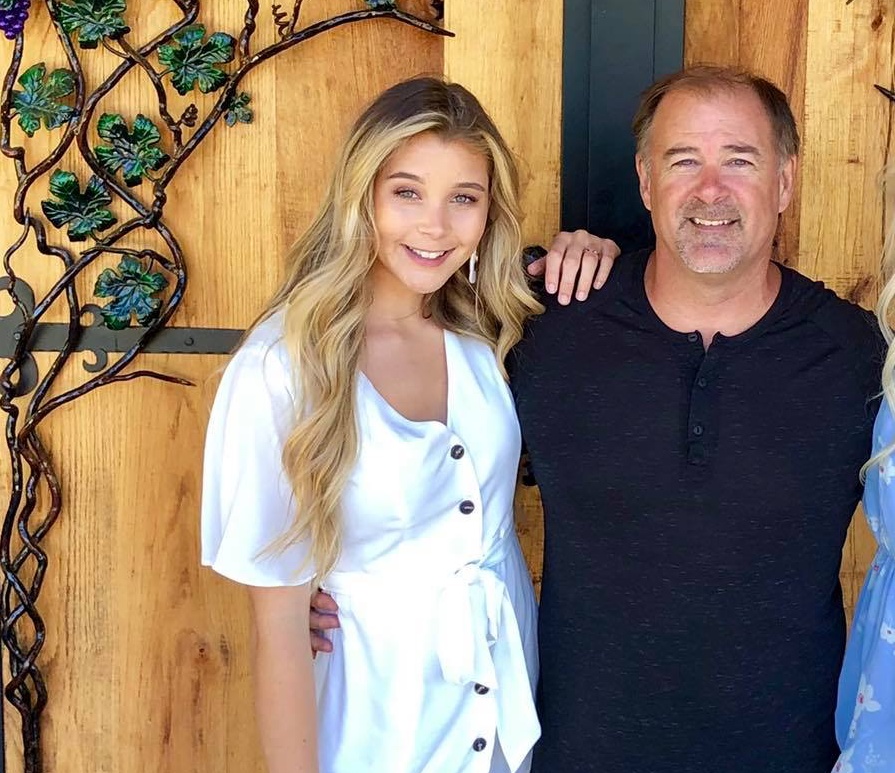 Marrissa's father, Steve Mowry, 61, is a mortgage broker for AMG and the president for the American Mortgage Group, in Cartersville, Georgia.
Marissa's parents are divorced, Kelly is now married to Jonathan Cass, but she and ex-husband Steve have a good relationship.
Marissa Mowry's Sisters
Miranda Mowry
25-year-old Miranda Mowry born on May 21, 1995, is the eldest daughter of Kelly and Steve Mowry. Like her mother Kelly, Miranda Mowry is a real estate realtor.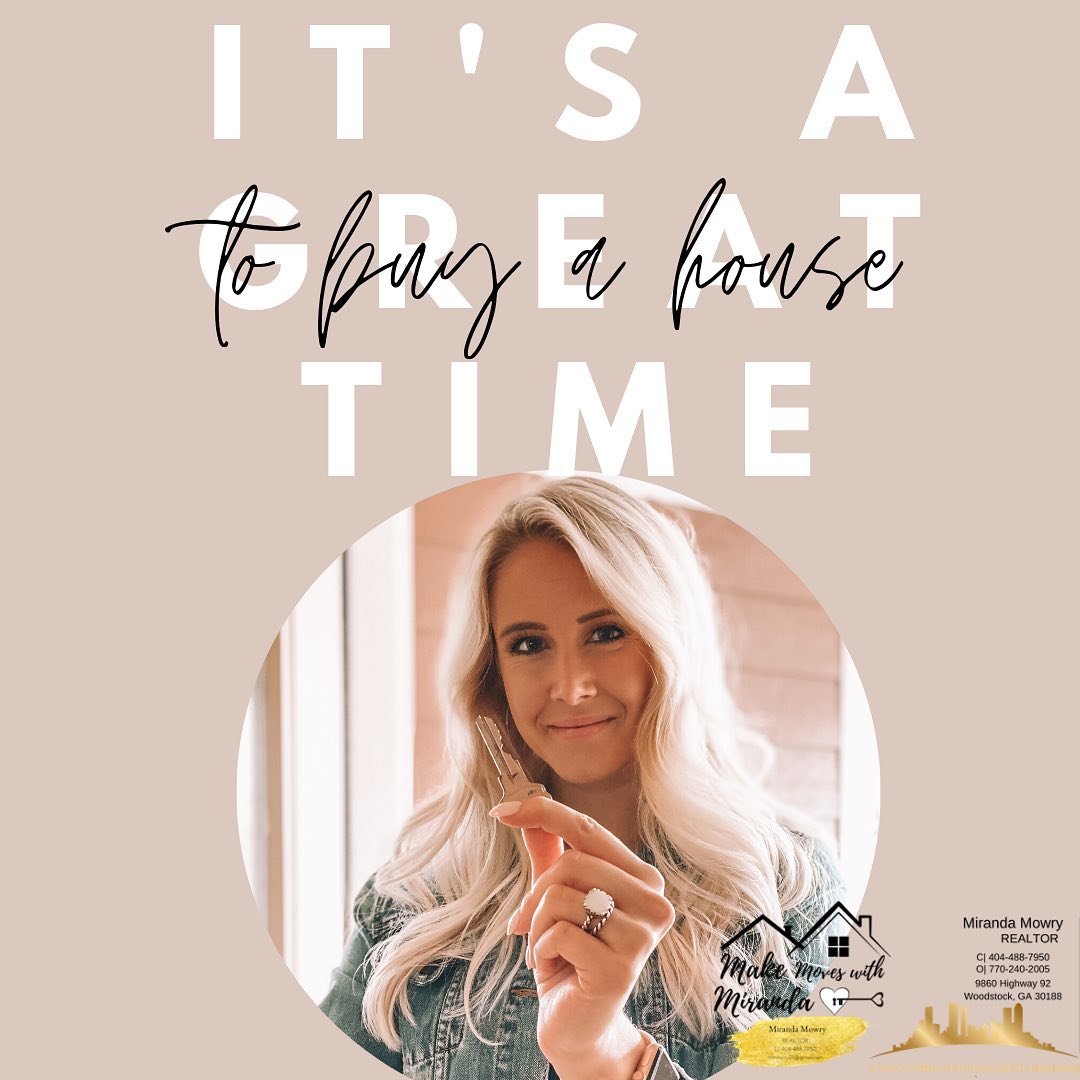 Ms. Mowry a former worship leader at Mt. Paraj North, graduated in 2016, from Georgia Highlands College and from Kennesaw State University with a Bachelor of Business Administration, BBA, Marketing Management.
In addition to real estate, Marissa's pretty sister is the Office Manager at Aquatic Pools in Atlanta, Georgia.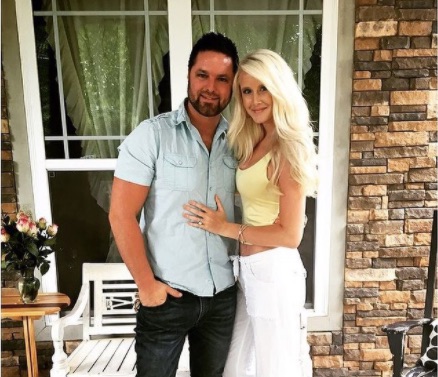 Miranda Mowry is dating Greg Kalin, a Diesel Technician at Elite Motors in Cartersville, Georgia.
McKenzie Mowry
Marissa's 23-year-old sister McKenzie Mowry was born on February 7, 1997. She is the middle child of Kelly and Steve Mowry.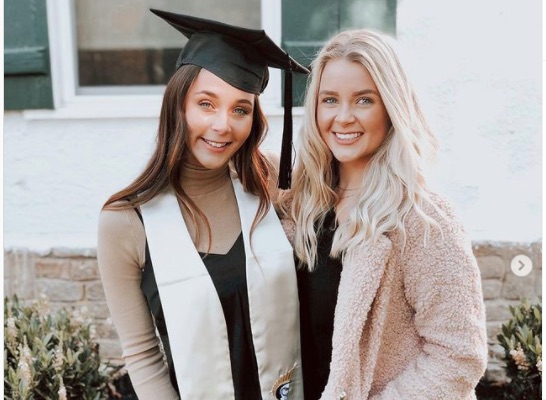 McKenzie graduated in 2015 from Cartersville High School where she also played volleyball. She had two beautiful children; son Jedidiah born in 2015, and daughter Isaiah Lynn Grimes born in 2018, born from a previous relationship as she is currently dating Dexter Vernon,  a Jacksonville State University graduate and district quality manager at the MS Companies in Wellington, Alabama.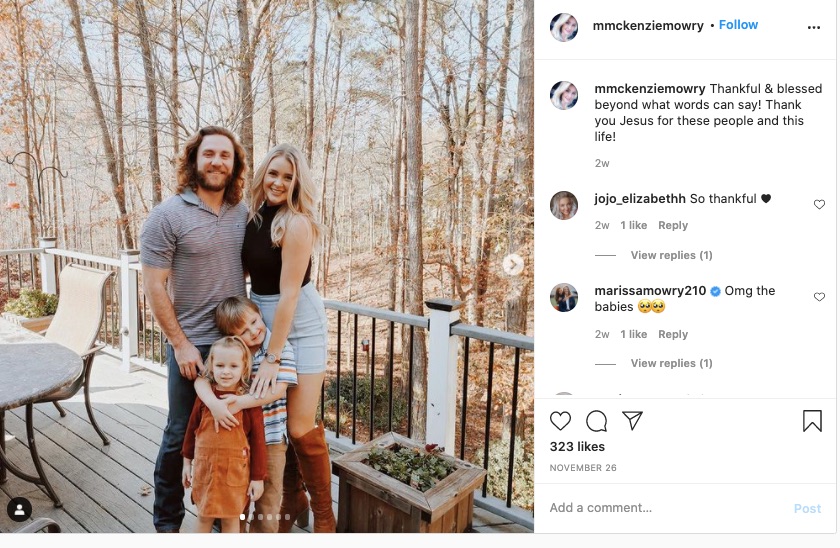 Trevor & Marissa's Engagement
On July 17, 2020, Trevor took Marissa to Clemson stadium, just like he has so many times, but this time it was different.
He took her to the field and there he got on one knee and ask her to spend the rest of her life with him. She said YES!!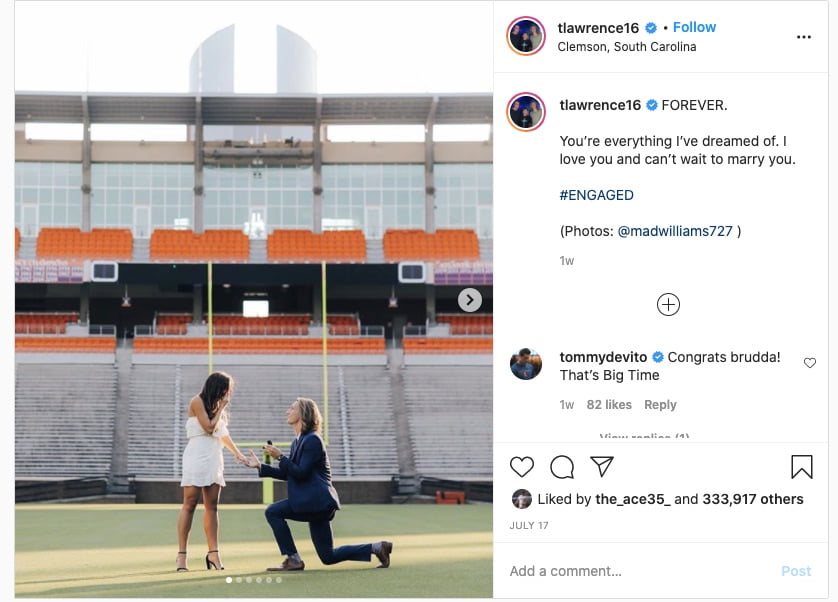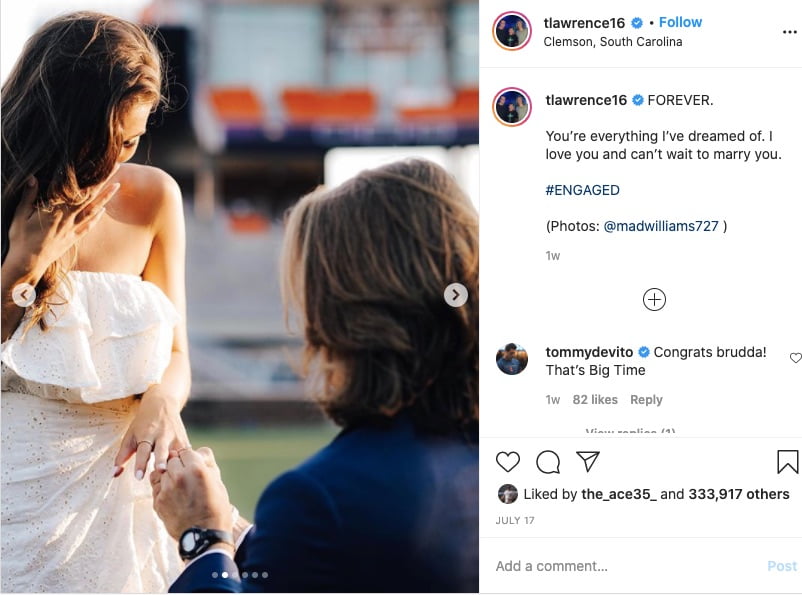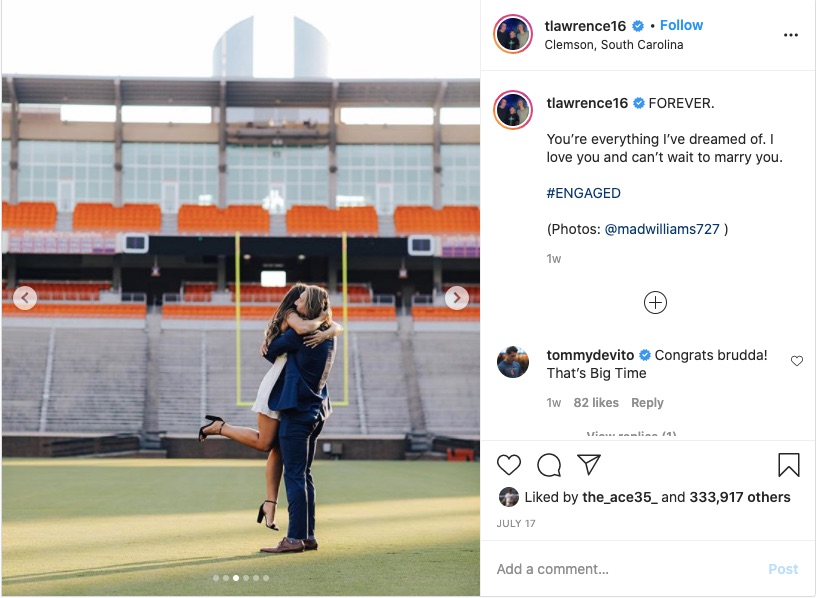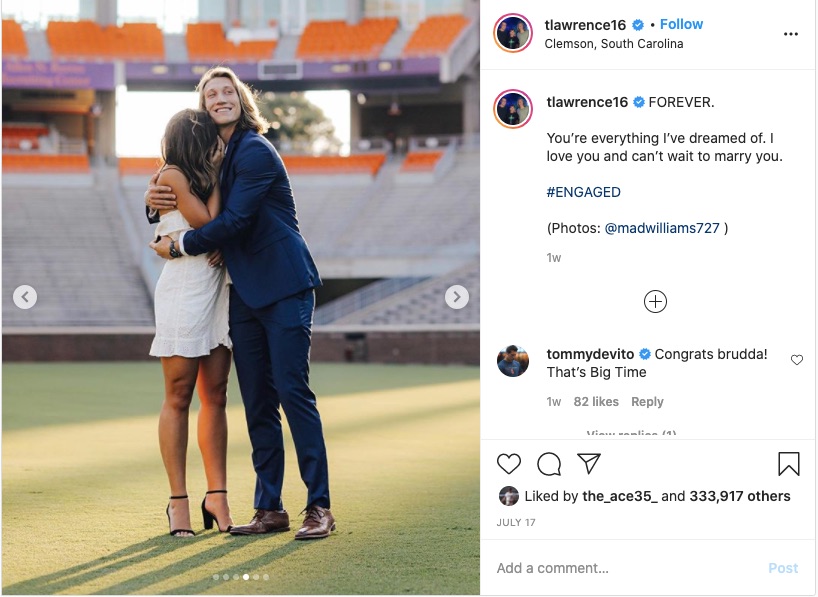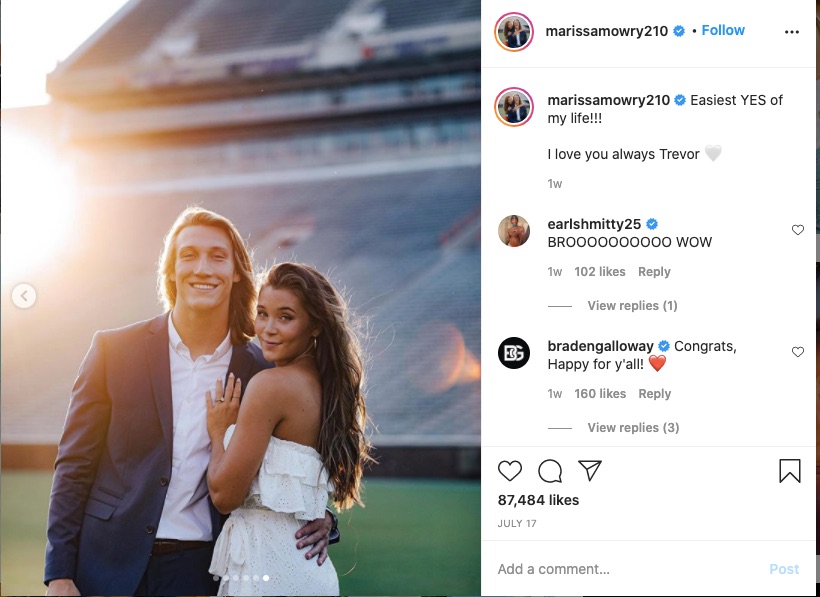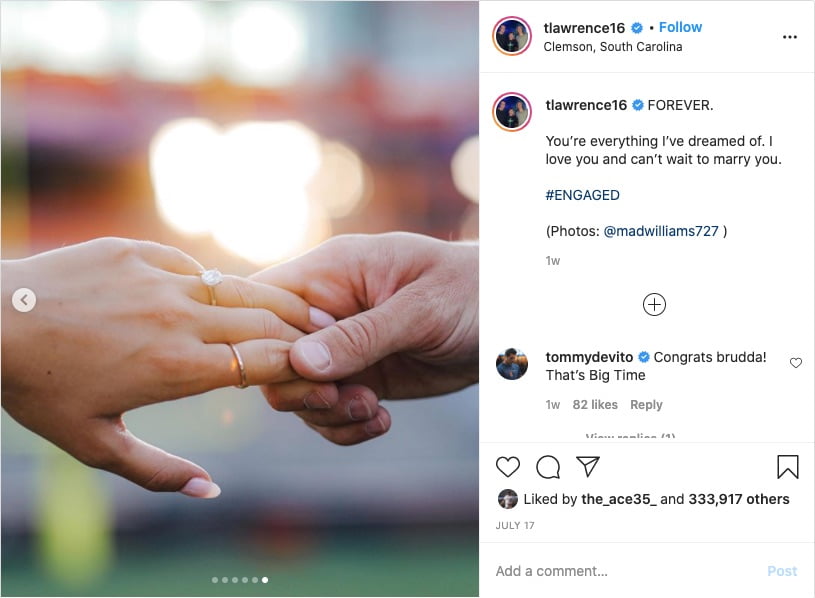 That is a lovely ring indeed!!!
Trevor Lawrence & Marissa Mowry Wedding
Are you wondering about Trevor and Marissa Mowry's wedding date? The lovely couple planned to get married in Bluffton, South Carolina on April 10, 2021.
You can check out their wedding gift registry here.

Marissa Mowry now Marissa Lawrence and Trevor tied the knot on April 10, 2021, at the Montage Palmetto Bluff Resort and Spa in Bluffton, South Carolina. Both Marissa and Trevor shared their wedding photos on social media.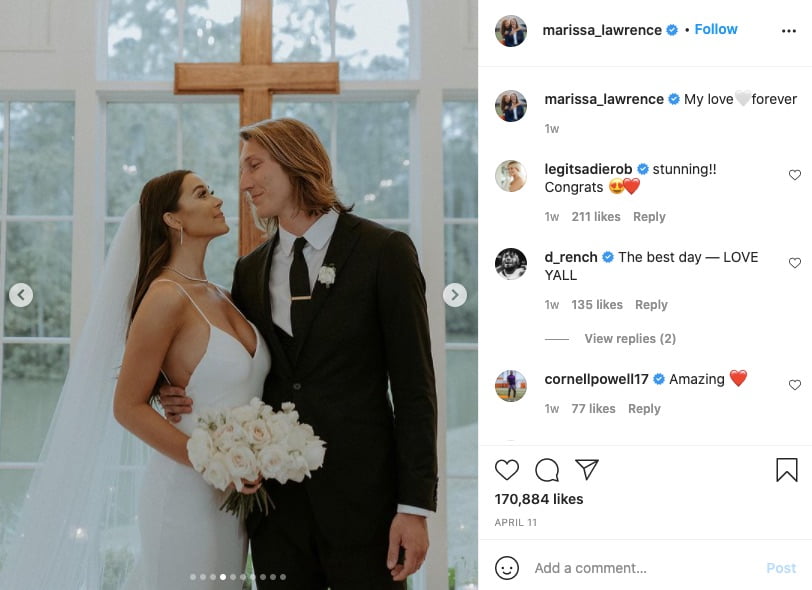 In addition to their beautiful wedding pics, @recollectivefilms created a stunning video, that we added below. Stay tuned, we will be keeping our eyes on the Lawrences when they announce the are expanding their family.
View this post on Instagram
You can find Trevor Lawrence's Wife Marissa Lawrence on Instagram here.