Meet Olivia Holzmacher! this stunning brunette is the girlfriend of college football player Joe Burrow; he is the talented 6'4″ quarterback for the Cincinnati Bengals who previously played college football for the LSU Tigers at Louisiana State University. Joe, the son of former NFL defensive Back Jim Burrow also played at Ohio State prior to transferring to LSU in May 2018.
Joe Burrow Parents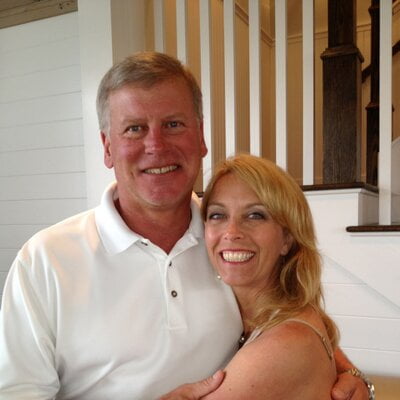 6'4 Joe Burrow was born Joseph Lee Burrow on December 10, 1996, in Ames, Iowa; he is one of three children born to Robin and Jim Burrow.
Joe Burrow Mother Robin Burrow
Joe's mom, former elementary school teacher, and The Columbus Dispatch's guest columnist Robin Burrow was born Robin Tina Parde on October 29, 1967, one of five children born to Marianne Evelyn Parde and Wayne Parde of Burr, Nebraska. Robin Burow has one sister Meredith (who died as an infant), and three brothers, Joshua, Ross, and Matthew Parde.
Mrs. Burrow said she never missed Joe or her other son's games, but that changed during the COVID pandemic, and they had to watch Joe play from their living room; it was there where they watched him sustain a season-ending injury.
"We were watching the regular TV broadcast, and they went to a commercial, and we knew he was down," said Burrow's mother to Breer. "And they came back from the commercial and said, We're not going to show the hit, because it's too gruesome. I was like, Oh my goodness, this is bad."
Robin Burrow was appointed principal at Easter Local Elementary in Reedsville, Ohio, in January 2017.
Joe Burrow Father Jim Burrow
Joe's dad, former NFL defensive back Jim Burrow born James Arthur Burrow on November 29, 1953, in Hampton, Virginia, started his football career at Amory High School before playing at the University of Nebraska. The Green Bay Packers selected Jim Burrow with the 218th overall pick in the 8th round of the 1976 NFL draft.
Jim played three games in Green Bay before joining the CFL teams, the Montreal Alouettes in 1977, Calgary Stampedes in 1980, and the Ottawa Rough Riders in 1981. He ended his career totaling 17 interceptions, four fumbles recoveries, 59 return yards in 54 appearances.
After he closed that chapter, Jim Burrow started his coaching career as an assistant coach at Nebraska later defensive coordinator at Ohio University; he later served as associate head coach until his retirement in 2018, one of the reasons that prompted his retirement was his desire to see Joe play at LSU his senior year.
"I didn't want to miss Joe's senior year," Jimmy explained to the Daily Advertiser. "My wife Robin traveled to every game last season, and I went to only three. I didn't want to not be involved with my wife traveling to every game. All my family's been telling me how great a game is in Baton Rouge. And Joe's a part of that. And they're having such a great time with the tailgating and just being a part of LSU football. I didn't want to miss that…In the end, I wanted to be a part of Joe's senior year as a parent and as a fan."
 Joe Burrow Brothers
Joe Burrow has two brothers, Jamie and Dan, both former college football players at the University of Nebraska-Lincoln.
Jamie Burrow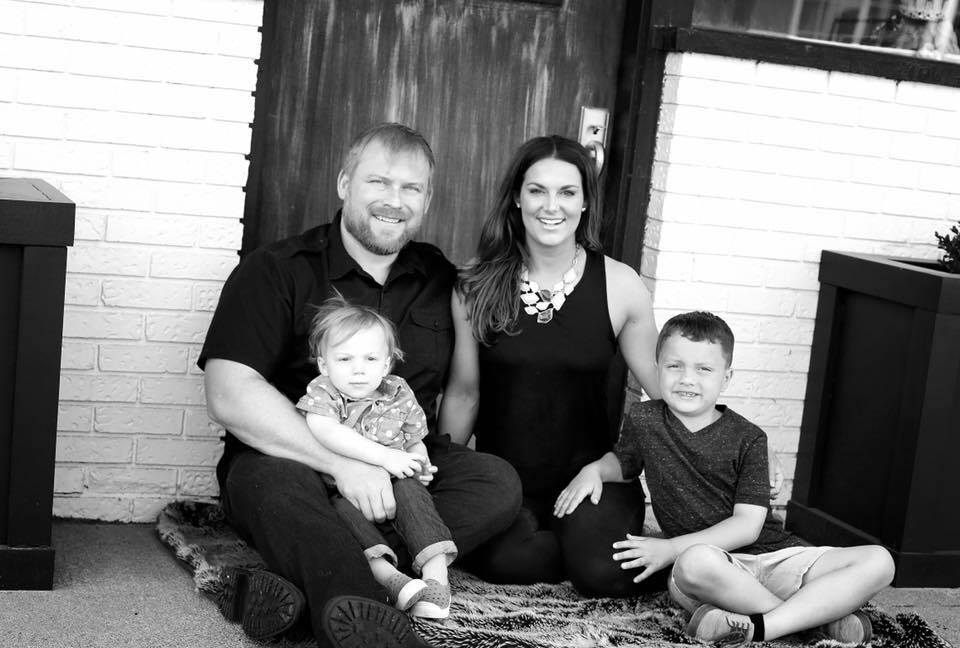 Joe Burrow's oldest brother Jamie Burrow (b. November 4, 1978) stands at 6'1; he played middle linebacker first at Ames High School and later at the University of Nebraska, where he totaled 116 tackles (74 assisted-solo), 44 sacks, and from where he graduated in December 2001 with a bachelor of Applied Science in Biology.
After college, Jamie Burrow worked as a sales representative at Hologic and General Electric. He is the owner of the Burrow Restaurant Group at the Wright Plaza in Omaha. He is married to Codie Burrow, formerly known as Codie Jo Lebo Burrhus, the mother of his two children, Charlie (from Codie's previous relationship) and Jimmy.
Dan Burrow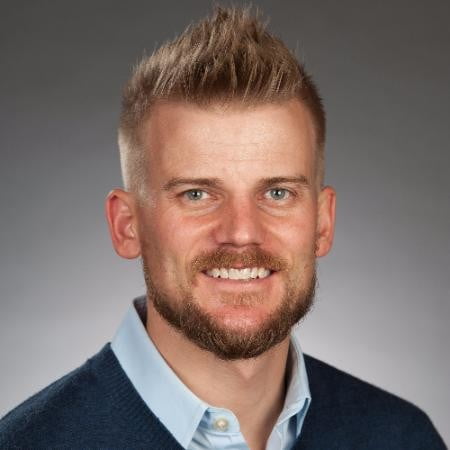 Former college football safety 5'10 Dan Burrow born Daniel C. Burrow on November 9, 1981, in Ames, Iowa, graduated in 2005 from the University of Nebraska with a Bachelor of Science in business and management. From 2005 to 2009, Dan Burrow was a sales consultant at Suncoast Post-Tension; later on, he was a territory manager at Atrium Medical; since 2013 has been a sales at Stryker Surgical in Houston, Texas.
Joe Burrow College
After Joe Burrow graduated from Athens High School in 2014, he committed to playing football at Ohio State. After his sophomore year at Ohio State, Burrow redshirted and transferred to LSU after his sophomore year. He left Ohio State completing -of-11 passes for 61 yards in four games.
In 2018, Burrow was named SEC Offensive Player of the Week, earned SEC Offensive Player of the Week honors, Roy F. Kramer SEC Male Athlete of the Year, and James J. Corbett Award Award Winner completed 128 passes for 399 yards, seven touchdowns in 13 games.
His senior year, Burrow completed 115 passes for 368 yards, five touchdowns in 15 games. He was selected Unanimous First-Team All-American, Manning Award Winner, AP National Player of the Year, Walter Camp Award winner, Davey O'Brien Award winner, Johnny Unitas Golden Arn Award Winner, and Heisman Trophy winner. Joe graduated from LSU in 2019 with a Masters's in Liberal Arts.
Joe Burrow NFL
On April 9, 2020, Joe Burrow was selected first overall by the Cincinnati Bengals during the 2020 NFL draft.
On July 31, 2020, Burrow signed his rookie contract with the Bengals.
On September 14, 2020, burrow made his NFL debut against the Los Angeles Chargers.
On November 23, 2020, he was placed in injured reserved after suffering season ending injury against Washington Football Team during Week 11.
On December 29, 2021, Burrow was named AFC Offensive Player of the Week.
Joe Burrow Injury
On November 21, 2021, Week 11, the Bengals played against Washington Football Team; Joe Burrow was carted off the field during the third quarter of the game after he was injured by two Washington defenders who converged on him on a third-and-2 pass attempt.
An MRI showed Joe Burrow tore his ACL and MCL on his left knee and had damage to his meniscus and PCL.
"We expect him to have surgery and rehab and make a full recovery and be ready for the 2021 season," Bengals head coach Zac Taylor said on Monday afternoon. "He's been in great spirits. On the bus, on the plane, you know, in the facility today, he's responded as well as he could possibly do it and we've all noticed that."
On December 5, 2021, Burrow dislocated a pinkie on his throwing hand against the Los Angeles Chargers.
He twisted his knee, suffering a grade 1 knee stain against the Kansas City Chiefs on January 2, 2022.
Joe Burrow NFL Stats

Joe Burrow Net Worth
As of January 2022, Joe Burrow's Net Worth has been estimated at $1 million. In addition to his NFL salary Joe Burrow earns from his endorsement deals with Fanatics, Nike, and Bose, Joe once said he planned to save the money from his contract and live from this endorsement earnings.
"I don't plan on spending any contract money," Burrow said. "I'm just gonna live off the marketing money and let that accrue in my bank account."
Joe Burrow Contract & Salary
On July 31, 2020, Joe Burrow signed a four-year deal with the Cincinnati Bengals, the contract worth $36.1 million included a signing bonus of $23,880,100 and an annual salary of $9,047,534.
Joe Burrow Jersey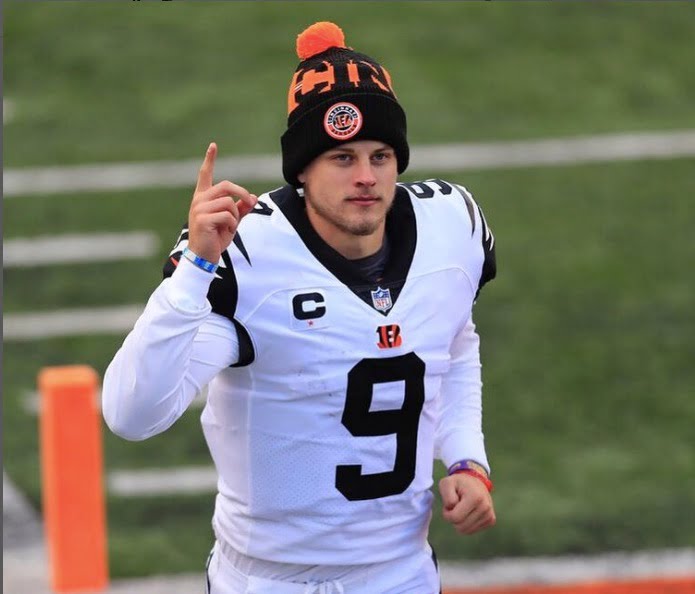 Cincinnati Bengals fans are eager to get their hands into Joe Burrow's #9 jersey you can buy at the Bengals Shop, the NFL Shops, and Fanatics.
Joe Burrow Girlfriend
Joe Burrow's better half Olivia M. Holzmacher was born on April 27, 1997, in  Mason, Ohio. She is one of the daughters born to field superintendent at Air Tech Mechanical John and Susan Holzmacher (nee. Britton), both 55 years old.
Moreover, her sisters are Brittany and Meghan Holzmacher, born in 1990 and 1993, respectively.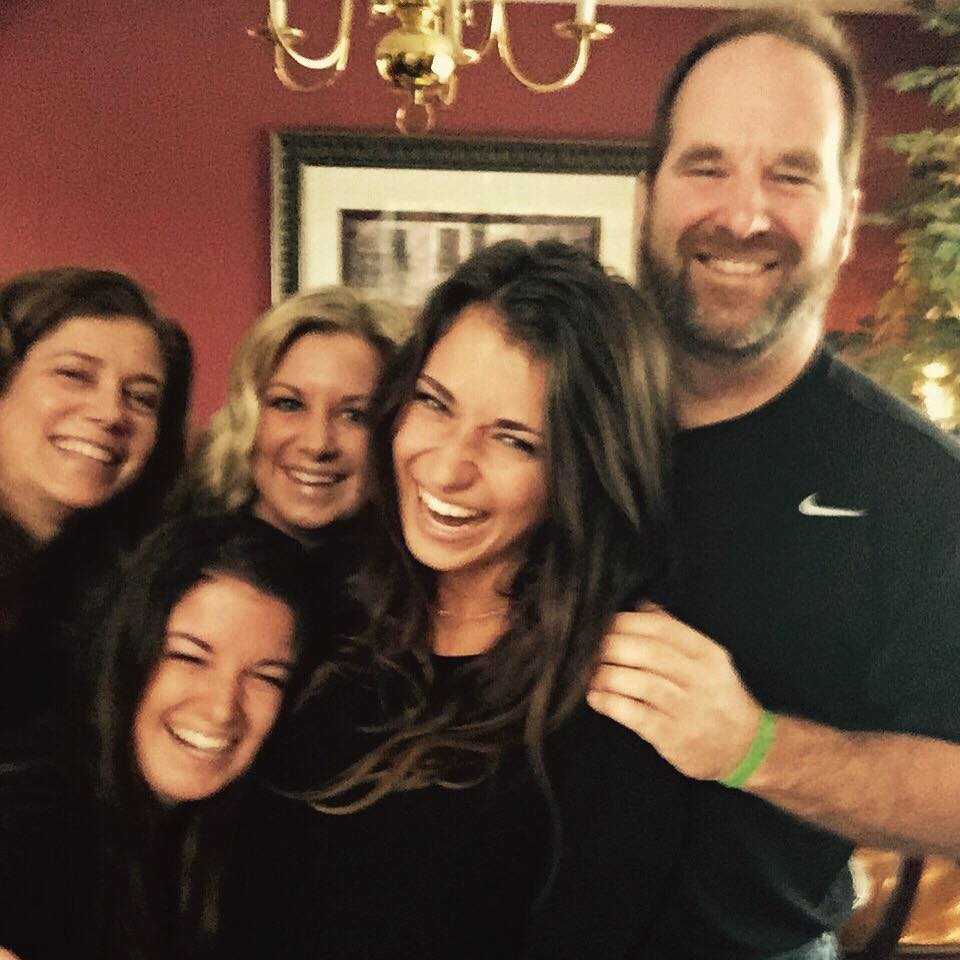 Olivia Holzmacher attended William Mason High School; subsequently attended Ohio State University, where she studied Data analytics and social sciences and graduated from in 2019.
"Firstly, my love of statistics and analysis is the reason I chose my Data Analytics major; but I am much more than just numbers."

"Secondly, I am a critical thinker; continual learner, problem solver, detail-oriented, self-motivated, organized, flexible, energetic, focused and confident."

"Finally, my goal is to obtain a position that allows me to use my current skill set; continue to develop professional skills. I bring to the table dedication and an exemplary work ethic;  a promise to always do my very best work."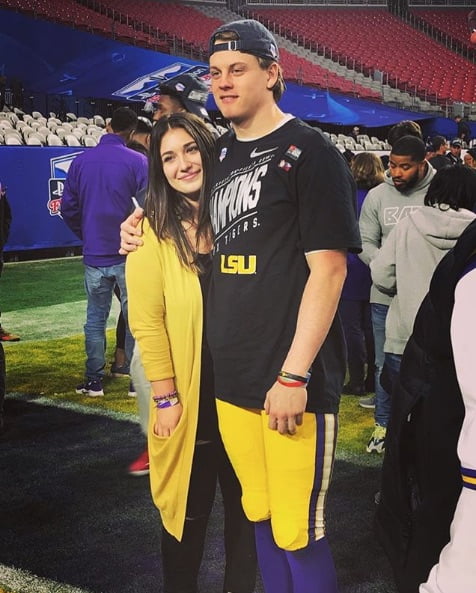 Furthermore, Olivia is a supervisor and Facility Operation Member of Lifetime Fitness in Deerfield, Ohio.