Meredith Sutton
Check out the lovely and talented Meredith Sutton! She is the drop-dead gorgeous girlfriend of offensive tackle Tristan Wirfs. Her 6'5 stud played college football at the University of Iowa, prior to being selected by the Tampa Bay Buccaneers during the 2020n NFL Draft.
While you know Wirfs' story let us tell you what we know about his better half, who was by his side when the Buccaneers selected him in the first round (14th overall) in the NFL Draft.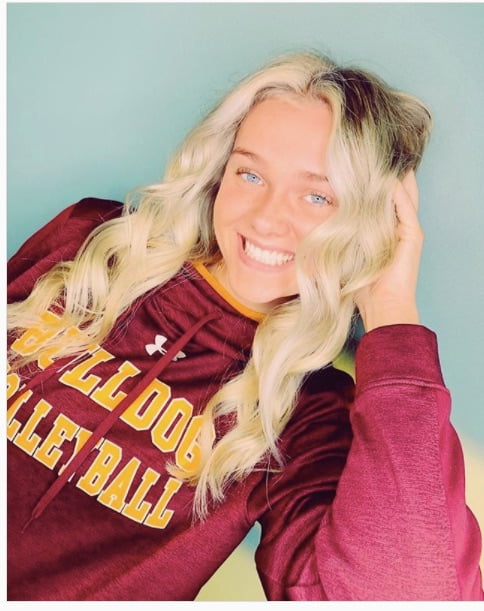 Meredith K Sutton was born in Grand Marais, Minnesota; she is one of four children born to Jen and Kevin Sutton, ages 50 and 51, respectively.
Meredith has two sisters, Linden and Abigail, and younger brother, Peter.
Furthermore, Ms. Sutton is a volleyball player (outside hitter) with the Bulldogs at the University of Minnesota; she committed to UMD in February 2017.
Prior to joining the Bulldogs, 6'0″ Meredith played at Cook County High School.