Capa Mooty
This lovely lady is Capa Mooty and she is the new wife of former NFL player Troy Aikman; the Hall of Famer and once star quarterback for the Dallas Cowboys has two children; Jordan Ashley, 15, and Alexa Marie, 14, from his marriage to ex-wife Rhonda Worthey.
No doubt you all know about Ai, but but probably some if you hardly know anything about Capa. Therefore, check out what Fabwags can tell you about this momma!!!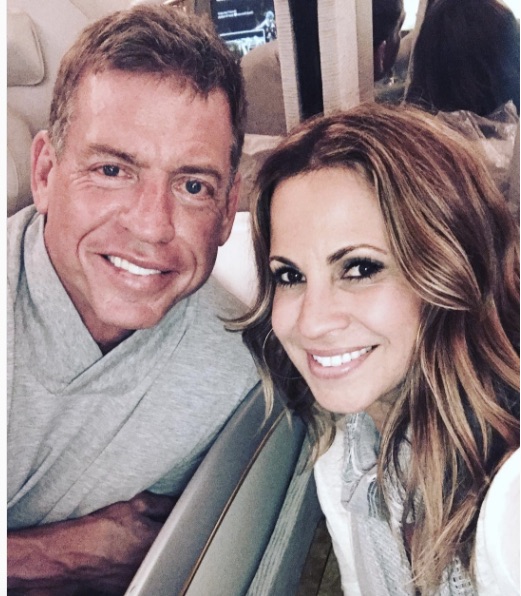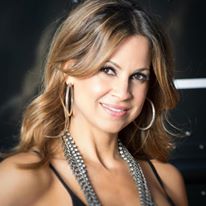 I guess that you probably read that Capa has two sons from a previous marriage, and where does her name Capa come from? Capa Mooty was actually born Catherine Cecile Person on October 13, 1970.
She was previously married to Jerry Mooty, father of her two sons; Val, 15, and Luke, 13, her ex-husbands happens to the nephew of Jerry Jones' aunt's son, Hello Jerry Jones as in Dallas Cowboys owner!
So Jerry and Capa eventually divorced, he is now married to his second wife Samantha and well Capa started dating Troy Aikman in 2013, they recently got engaged.
Aikan and Capa tied the knot on the beach in Santa Barbara, California on Saturday, September 2,  2017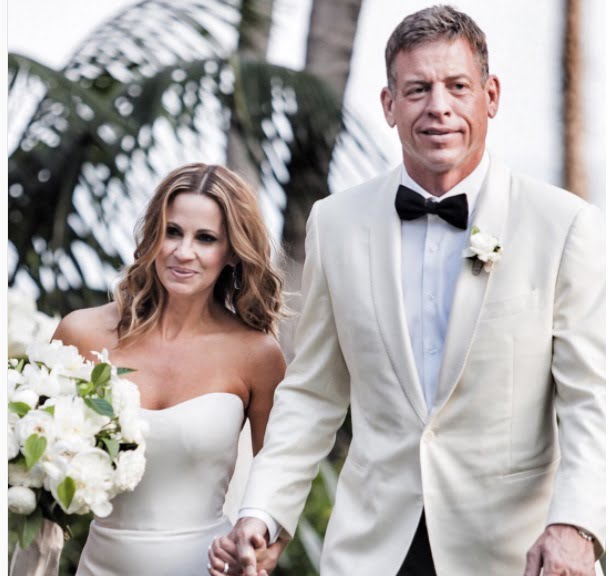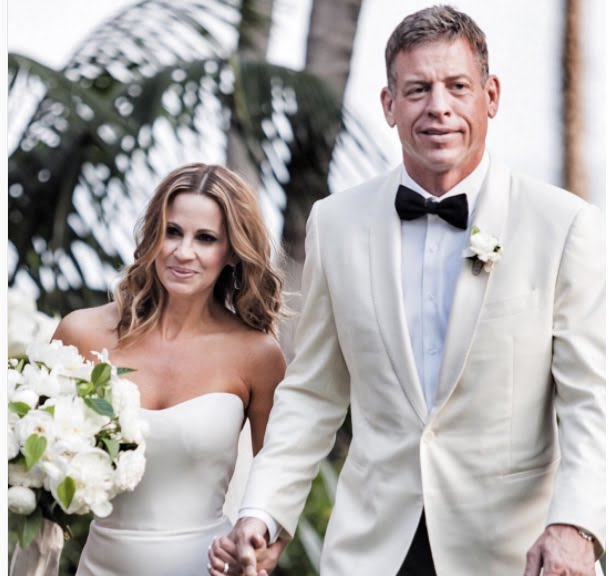 Mrs. Mooty is an actor at Ivett Stone Agency in Dallas, Texas. You can follow her on Twitter here.