Meet Samaria Jefferson! She is the lovely and stunning wife of NFL player Van Jefferson. Jefferson is the 6'2 wide receiver currently playing for the Los Angeles Rams. Van previously played college football at Ole Miss from 2015 to 2017 and the University of Florida from 2018 to 2019.
Van Jefferson Parents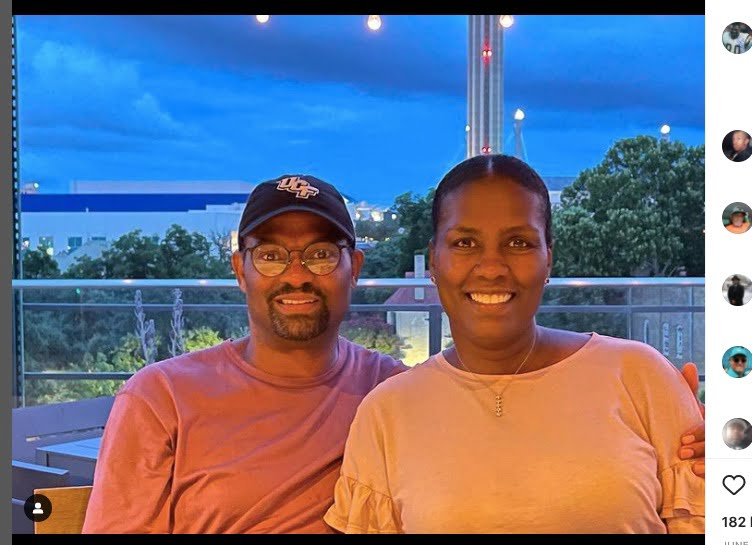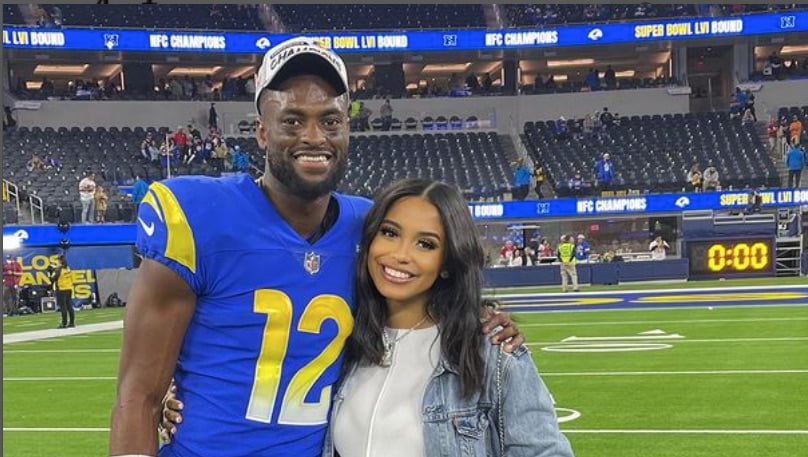 Van Jefferson was born Vanchi LaShawn Jefferson on July 26, 1996,m in Jacksonville, Florida; he is one of three children born to Shawn and Marla Jefferson, also proud parents to Van's sister Paige and Faith.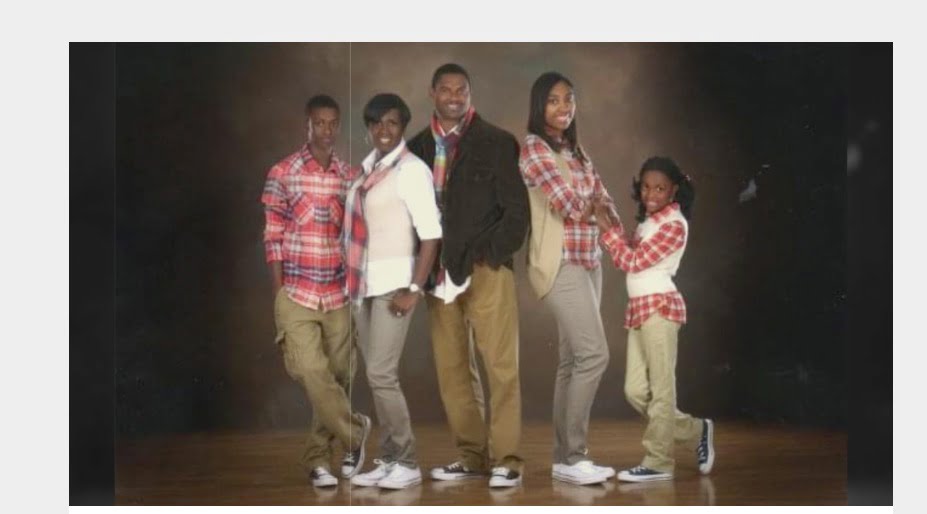 Marla Jefferson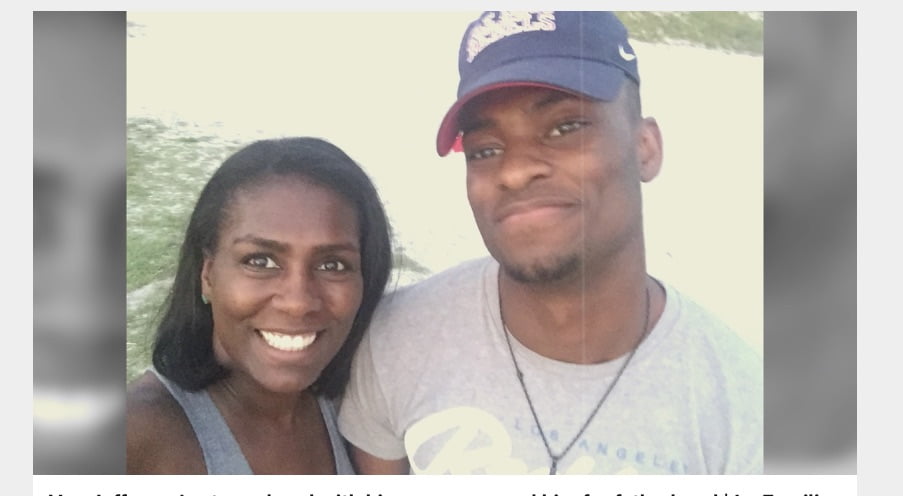 Van has said his close relationship with his mum Marla prepared him for life on the field as well as fatherhood.
"My mom is a great person, very spiritual, kind, supportive, nice. She is everything I could ask for; she is my number one supporter, my number one fan, so I thank God he blessed with such a great mom."
I think the bond that me and my  mom formed was just very tight, you know,m like I said, she's been there since day one; she was taking me to all my tournaments, all my football games, and I think it just made our bond a lot stronger."
Shawn Jefferson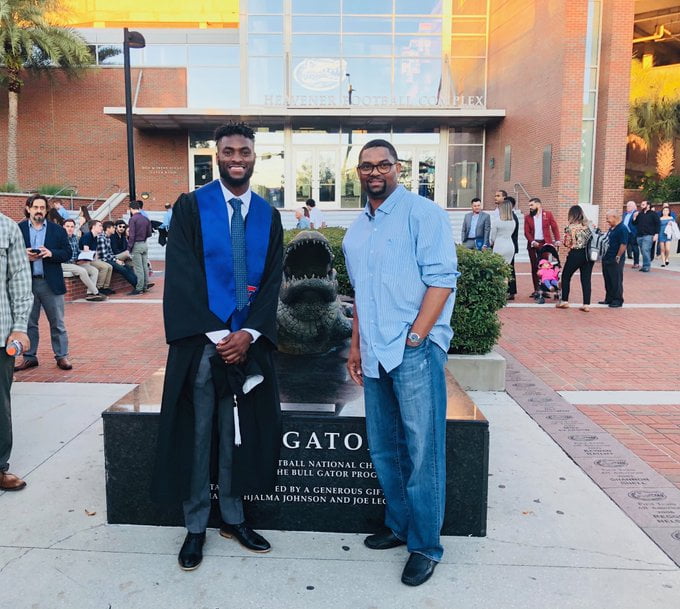 Van Jefferson's father is no stranger to the NFL, 5'11 Vanchi LaShawn Jefferson Sr. aka Shawn Jefferson played in two Super Bowls, XXIX with the San Diego Chargers and XXXI with the New England Patriots.
Shawn Jefferson born on February 22, 1969, in Jacksonville, started his career playing for the Knights at the University of Central Florida. He was drafted by the Chargers in the 9th round (240th overall) during the 1991 NFL draft.
He played for the Chargers from 1991 to 1995, from 1996 to 1999 played with the Patriots, from 2000 to 2002 with the Atlanta Falcons, and for the Detroit Lions in 2003. After he retired he started coaching, in 2006 was an offensive assistant for the Lions, promoted to wide receivers coach the following year.
He served as wide receivers coach for the Tennessee Titans from 2013 to 2016, when he signed with the Miami Dolphins under head coach Adam Gase. In 2019 was an assistant head coach for the New York Jets. Coach Jefferson is currently a wide receivers coach for the Arizona Cardinals.
Van Jefferson Sisters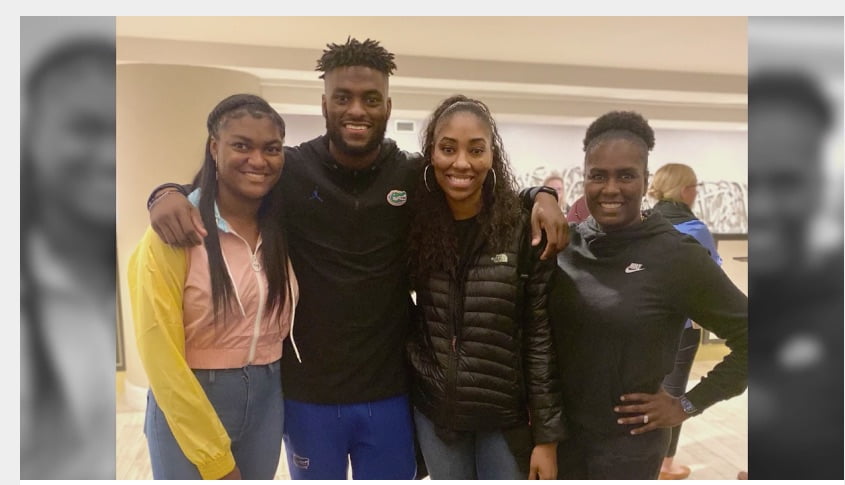 Van Jefferson has two beautiful sisters Paige and Faith Jefferson. Paige Jefferson is or used to be a Football Communications staff for the Miami Dolphins. His younger sister Faith Jefferson expects to graduate from the University of Central Florida in 2024.
Van Jefferson College
Van Jefferson played football at Ravenwood High School in Brentwood, Tennesee before committing to play at Ole Miss in January 2015, although he initially committed with the Georgia Bulldogs
Van Jefferson Ole Miss
Van redshirted his freshman year at Ole Miss.
In 2016, Jefferson recorded 49 catches for 543 yards and three touchdowns in 12 games. He was named in the Second Team Freshman All-SEC,  First Team Freshman All-SEC, and Third Team Freshman All-America.
In 2017, he recorded 42 catches for 456 yards and one touchdown. He announced his intention to transfer from Ole Miss to Florida on December 9, 2017.
"[It's] close to home, since I'm from Jacksonville, and it'll be easier for my mom to come see me play," Jefferson said. "It's a great opportunity for me. God led me to this decision."
Van Jefferson Florida Gators
In 2018, Van had 35 catches for 503 yards, and six touchdowns in 13 games.
He recorded 49 catches for 657 yards, six touchdowns in 13 games his senior year
VanJefferson NFL Career
On April 24, 2020, Van Jefferson was selected in the second round (57th overall) in the 2020 NFL draft.
On August 5, 2020, Van signed his rookie contract with the Los Angeles Rams.
"I knew this time would come!" Jefferson shared in anInstagram post. "Thank you God."
He made his NFL debut on September 13, 2020, against the Dallas Cowboys.
Van Jefferson NFL Stats
Van Jefferson Net Worth
As of January 2022, Van Jefferson's net worth has been estimated at $3 million. In addition to his earnings from his contract with the Rams, Van Jefferson has an endorsement deal with Panini.
Van Jefferson Contract & Salary
Van Jefferson signed a four-year,  $5,611,134 contract with the Rams, which also included a $1,640,824 in signing bonus, $2,505,876 guaranteed, and an annual salary of $1,402,784.
Van Jefferson Jersey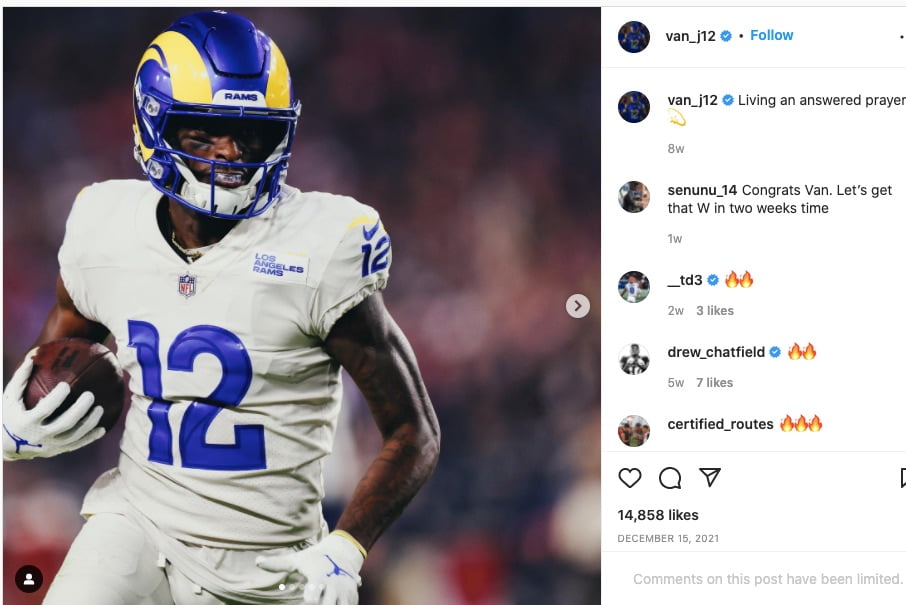 Los Angeles Rams fans looking for Van Jefferson #12 jersey, you can buy at the NFL Shop, The Rams Fan Shop, and Fanatics.
Van Jefferson Wife
Van Jefferson's drop-dead-gorgeous wife is Samaria Jefferson, his high school sweetheart, and mother of his two beautiful children, daughter Isabella Rose born June 22, 2016, and one in the way and coming on February 17, 2022. Judging from Van's IG he is also a proud father to his son Van Jr. born on October 23rd, 2017.

Samaria Jefferson went into labor at the Super Bowl,Van had to rush after the Rams defeated the Bengals.
View this post on Instagram
Samaria Jefferson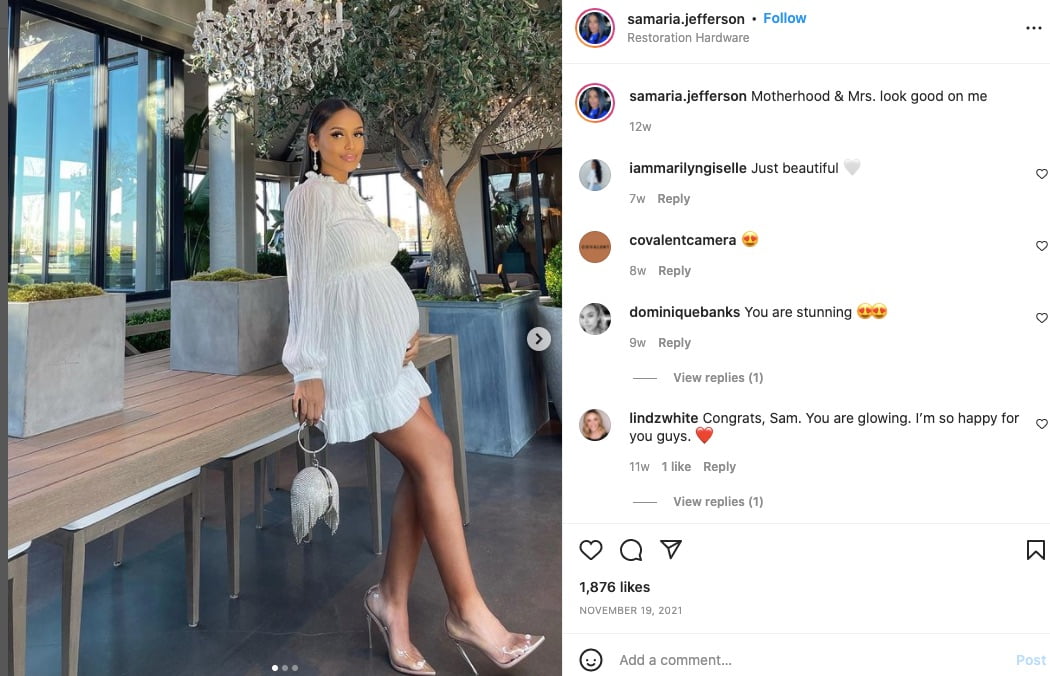 Samaria Jefferson was born Samaria Stewart on July 7, 1998, in Tennessee. She is one of the children born Fred Douglas Stewart.  Samaria graduated in 2016, from the Ensworth School in Nashville.
Van and Samaria Jefferson started dating on September 19, 2014. It is unknown when or where Van and Samaria Jefferson got married, but we are pretty certain it was in 2021 . Samaria announced she was expecting their second child on June 15, 2021.
View this post on Instagram