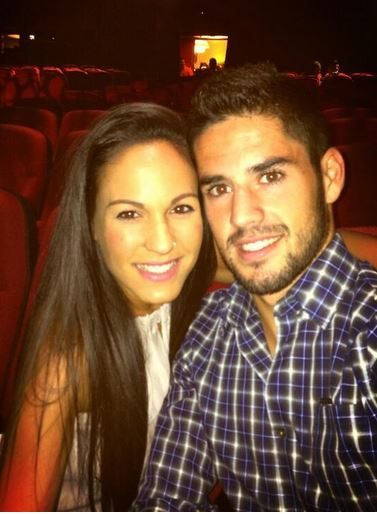 Meet Victoria Calderon Montanez, she is the hot girlfriend of Real Madrid's attacking midfielder Francisco Román Alarcón Suárez.
Gorgeous Victoria who goes by "Vito" is also from Spain, her hometown is Malaga.
Back in February the 22-year-old revealed his lovely girlfriend was one and a half months pregnant and they will have their first baby by the end of August or the beginning of September.
The mom-to-be Victoria is a very private person and although she dates her hunky high profile soccer player, she rather spend quality time with her man under the radar.
According to some sources online the beautiful black haired from Malaga is very active on social media, she's a very active Twitter user. She often posts photos with her friends, family and of course Isco.
She enjoys posting pictures of the couple from their outing like for instance their romantic Christmas getaway to Paris from last December.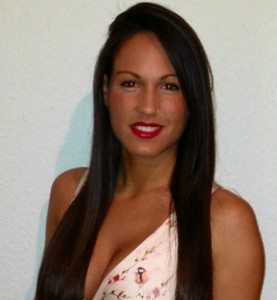 She is definitely on cloud nine, another of her snaps is captioned
"Just another day, but its always a special one if I am with you"
Victoria is almost family, she attended the official signing of her boyfriend into Real Madrid last year, an event only VIP's usually go.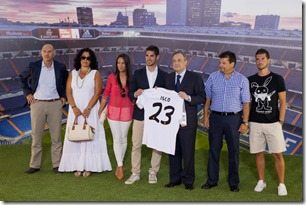 Victoria and Isco tend to guard their privacy, but she is always proudly at his side during their official outings.
Check out her tattoo located on the right side of her ribcage! So we know she has a wild side. Although reserved we can tell she is still a big fan of partying and the beach.
Victoria's boyfriend is having a great year, not only with the news of becoming a daddy but did you watch him scor a cracker of a goal with a superb strike from in front of the goalmouth? Thereby getting his own back on Borussia Dortmund, the club that knocked him out of the Champions League last season when he played for Málaga.
Find the brunette on Facebook here and on twitter here.