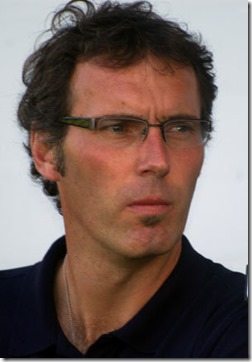 Paris Saint Germain's first lady Anne Blanc, the lovely wife of the French team Laurent Blanc. It seems that Anne is quite picky about her privacy and that of her family, but we managed to find a thing of two about her. Would you like to know??
Blanc started his club career at Montpellier in 1983, when the club was in the Franch Second Division, and helped them to reach the top flight four years later. During his stay at the club, Montpellier became contenders for major honours and Blanc won the first trophy of his career in the French Cup in 1990, the year in which he was named French Footballer of the Year.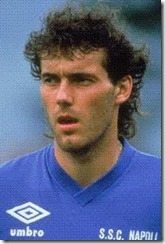 Back in December 2013 the 48-year-old infuriated many people after making what were interpreted to be patronising and sexist remarks towards a female journalist.
Blanc was quizzed by Swedish journo Johanna Franden from Aftonbladet over his tactics during a press conference and his response has angered and offended.
The France World Cup winner, who took over at the club in the summer, was asked about his decision to change his team's formation from 4-4-2 to 4-3-3 during the press conference.
The former Manchester United defender responded: "Women talking football tactics, it's so beautiful.
"I think it's fantastic. You know what 4-3-3 means – don't you?"
More recently, Blanc shrugged off Jose Mourinho's taunt saying his side's display in their Champions League quarter-final will answer Chelsea boss Jose Mourinho's doubts about the French league. 



The path of Anne and Laurent's lives crossed when they were just six months-old babies, both born in the same city , two days apart in 1965. He once said in an interview that their mums walked them in the same stroller, they were together in the same kindergarten,  elementary school and all the way to high school.
Anne and Laurent Blanc separated briefly when he decided to become a soccer player in Montpellier and Anne went to law school. They got married eventually, together they have three amazing children, Davy, Alex and Clement, their youngest is 12, the eldest is now 21.



You can find Laurent on Facebook here.