Deion Jones
Deion Jones is the 22-year-old rookie player for the Atlanta Falcons who was signed by the team last year.
Born November 4, 1994, Deion Jones was given his name after another NFL player, Deion Sanders that is. Jones' father Cal Jones picked the name after his favorite player. Deion lost his paternal grandmother to Hurricane Katrina in 2005.
Known by friends and family as "Debo" Jones studied at Jesuit High School in New Orleans, Louisiana. As a senior he had 179 tackles, eight sacks and three interceptions. He won the Metro Defensive Player of the Year as a senior in high school.
The three-star recruit changed his decision to attend University of Nebraska choosing Louisiana State University instead.
While at LSU, he thrived on special teams for first three years before flourishing as a senior at outside linebacker. During his one year as a starter for the Tigers in 2015, he lead LSU with 100 in tackles.
He earned recognition as a permanent team captain (1 of 4) for the 2015 season in a post-season vote by the team. He was also named LSU's defensive MVP for 2015.
The 6 ft 1 in player, was selected with the 21st pick in the second round (52nd pick overall) in the 2016 NFL draft by the Atlanta Falcons. He made his first career interception in week three of his rookie season.
Alright so being this young, not much more is known about the ATL linebacker, however we thought you'd like to know who his lady love is.
Unfortunately, Jones seems to be flying solo these days and his only focus is the game for now. Is hard to say really, you never know with professional athletes.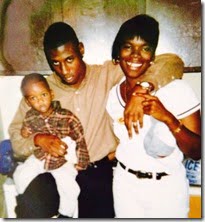 What is a sure thing is that we'll be hearing a lot more from Deion Jones in the near future, so keep an eye for him.
For now, Deion's biggest fans remain to be his family: dad Cal, mother Tahonas and younger sister, Cassidy.