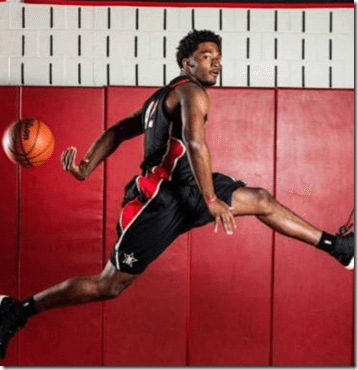 19-year-old Justise Winslow sent Duke University to the elite 8! Winslow, the son of former NBA player Rickie Winslow, scored a career-high 21 points on 8-for-14 shooting, hurting the Utes in transition just like he did San Diego State five days earlier!
Winslow sure has a lot to celebrate but is he doing it alone?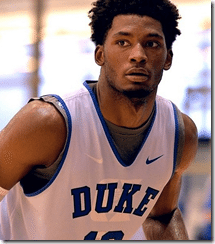 The 19-year-old is quite charming with his lady friends, his star athlete status makes him very attractive for the young gals.
Even when he does hangs out with other girlfriends, there is one in particular that caught our attention.
We have a feeling there is/was something between Winslow and the pretty blonde above. Her name is Abby Avery, she is 19 and is originally from Houston, Texas. According to her Facebook page she works at Camp Mystic and attended St. John's High School the same school Winslow attended.
We have no idea if they are still together but one thing is for sure, Justice is sure enjoying his time at Duke getting the right heads to turn and hanging with the guys.
You can find him on Instagram here.