Jason Pierre Paul
Jason Pierre Paul, the NFL defensive end for the New York Giants known as JPP appears to be in a new relationship with a woman who is not the mother of his child.
The 28-year-old father of one, recently took to Instagram to share a mystery #tbt image in which he appears to be with a new lady. The woman in question is facing him and he is facing the camera in the first snap.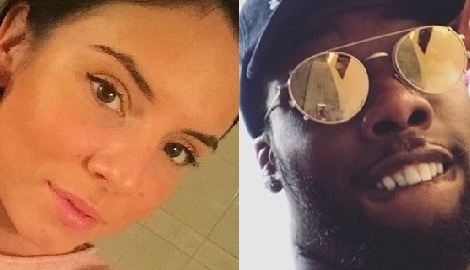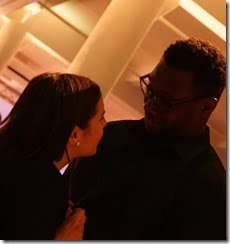 Pierre captioned the romantic photo:
Don't be with someone you can live with be with someone you can't live without. #tbt❤️
In a second picture, JPP shares another romantic message telling his new girlfriend:
The roses are red,
The violet's are blue,
Sugar is sweet,
And so are you.
Happy Valentine's Day Babe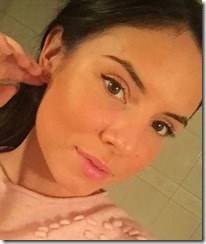 Although this time the new gal can be clearly seen, her identity remains a mystery.
This isn't the first time JPP gets personal and emotional on social media. Back in 2015, when he and then girlfriend Farraw Germain were still going strong he dedicated her a lengthy post saying he would be incomplete without her. He said to Farraw –with whom he shares a baby boy born in 2015:
First of all I know she not going to see this until the morning, but the way I'm feeling right now I couldn't find any women better then Farraw Germain soon to be Farraw Pierre-Paul. She has had my back for the longest and made sure that I'm on point with everything even my close people's and friends and with my career. I appreciate the great woman I have by my side. It really makes a difference in life when you have a strong women by your side. I couldn't do this by myself, it's not because I'm weak it's because I know without her my life I'm than you incomplete.
JPP and Farraw even went as far as getting engaged but between last year and now, it's clear the two are not heading to 'happy ever after' after all. Germain is the mother of the JPP's son, Josiah Pierre-Paul.
The two were still together following Jason Pierre Paul's fireworks incident that changed his life and almost cost him his career.
As his official fiancée and mother of his child, Farraw went onto meet with Giants representatives to explain where Pierre-Paul stood.
Following the incident, Jason Pierre Paul has had a remarkable recovery. The former 15th overall pick of the 2010 draft out of South Florida had to play the 2015 and 2016 seasons on one-year deals but has left it clear he is NFL material, still.
Any thoughts on the new girlfriend? Or comment on what happened between JPP and Germain? Let us now below!