Joel Cornette
Joel Cornette, a former basketball standout at the University of Butler has died. The family of the 35-year-old confirmed the sad news to Butler Associate Athletic Director, John Dedman.
Dedman released a statement this morning saying Joel, a beloved son and brother had died due to natural causes, adding the family is shocked and devastated by the news.
Joel Cornette was born June 28, 1981 in Cincinnati, Ohio. He attended St. Xavier high school –where he was honorable mention all-state performer as a senior. He was also named Player of the Year by the Greater Cincinnati League.
According to Fox59, Joel Cornette was a key member of Butler's first Sweet 16 team. While at Butler he was a four-year basketball letterwinner and co-Most Valuable Player of the 2002-03 squad.
Cornette played in every game for Butler between 1999 and 2003 and was a part of four Horizon League championships.
He scored 1,100 career points and pulled down 712 rebounds. His 144 career blocks and .544 career field goal percentages also rank among the top 10 in Butler history.
Joel graduated from Butler with a Bachelor's Degree in Business Marketing in 2003. He then spent several years playing professionally overseas with the Nebraska Cranes of the United States Basketball League (USBL) and in Australia.
He returned to Butler with a position on the Men's Basketball staff. He worked as a coach for Butler and Iowa –where he became the youngest assistant coach in the Big Ten, focusing on recruiting and player development.
He then moved on to ESPN and worked as a commentator. In recent years Joel Cornette became a sports agent, he was an NBPA-certified player-agent.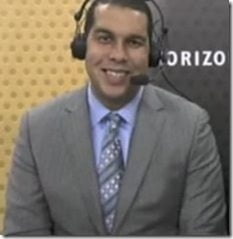 Most recently he served as the Director of Basketball Recruiting at Priority Sports & Entertainment since January, 2012. His work focused on player evaluations, free agent contract analysis, and skill development.
Not much is known about his personal life. As for now, is not clear if he was a married man or if he was in a current romantic relationship. It is believed he lived alone in his Chicago apartment. Facebook photos show he had an active social life.
We send our condolences to his family.