Marcus Smart
Marcus Smart, the 23-year-old Texas native and NBA player is one of the hottest players with the Boston Celtics.
Smart, born March 6, 1994 attended Edward S. Marcus High School in Flower Mound, Texas –where he began making headlines after leading the school to 2 State 5A championships and also by compiling a record of 115-6 during his three seasons there.
Smart who went onto play college basketball for the University of Oklahoma –also helped lead the USA to gold at the 2013 FIBA World U19 Championship.
During his two years of college basketball he was named Big 12 Player of the Year and USBWA National Freshman of the Year in 2013.
The 6 ft 4 in, point guard was then selected 6th overall in the 2014 NBA Draft by the Boston Celtics.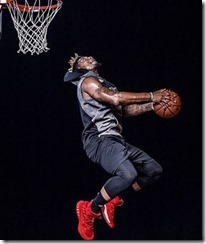 Pin
It appears Marcus Smart is a single dude, he is clearly currently focused on his career. The only special lady for the moment might only be his lovely mother Camellia Smat, pictured below. His father, Billy Frank is also in the picture.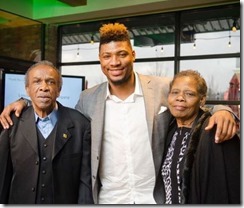 Pin
Marcus lucky stars changed drastically during his teenaged years. You wouldn't believe the NBA star used to throw rocks at people and could have ended up death or in jail, according to his own words.
Before becoming one of the nation's most respected college basketball players, he suffered the loss of an older brother who died of cancer. Growing up in a neighborhood on the south of Dallas he called a war zone amid duplexes –didn't help either. He once recounted how he was followed and shot by a member of the Bloods street gang and managed to scape the nearly deadly encounter.
He said about the troubling younger years:
"Thank God I had both parents and older brothers. My mom and brothers are my heroes … If I didn't change what I was doing, I would be dead or in jail."
But just as he was able to turn his luck around, will he be able to find a special woman? We think is juts a matter of time.
Find Marcus Smart on Instagram here.