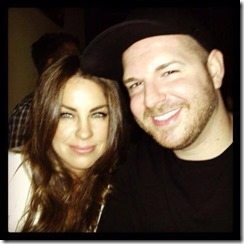 We are not quite sure if 31-year-old Catcher and First Baseman Mike Napoli has a girlfriend? Or if he is dating someone? But he's been seen very closely to a beautiful woman by the name of Alison McDaniel.
In fact a few days ago, an article on the New York Daily News featured her asking the beared Boston First baseman to marry her!!!
During the game McDaniel held up a sing for her alleged "good friend." She also counts third baseman Will Middlebrooks among her good friends.
"(Napoli and Middlebrooks) are of course my favorite players," "Having both my guys on my favorite team definitely ups the ante and obviously makes the games way more fun to watch."
She reveals
"I do have a weak spot for a man with a good beard," "Right now I've got my eye on a whole roster full of  beards."
But who is the gorgeous girl? She is a longtime Red Sox fan, a model and actress based in New York. She has no issues attending games in the Bronx with her Sox gear in full effect. Neither of them has confirmed a romantic relationship but the couple has been seen out a few times, and McDaniel is a frequent guest at Napoli's Boston home.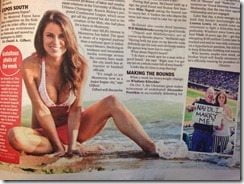 The 28-year-old stunner has dabbed into a few modeling genres and her professional skills include Acting, Editorial, Fashion, Fit Modeling, Fitness, Hair/Makeup, Lifestyle, Lingerie, Promotional Modeling, Runway, Spokesperson /Host, Sports and Swimwear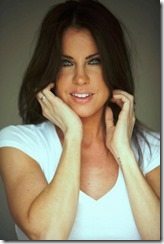 On her twitter she writes
Actress/Model ….Living a blessed life. Volunteering is my greatest joy. Choose to make a difference.
The green eye, 5′ 8″ tall and 120 lbs., spent a lot of time in Atlanta, Miami and Austin as well. Her work includes modeling appearances at the Today show and most recently the Kris Jenner show. She has also done shoots for Mercedes Benz, Papa John's commercials, Carter Eye Center commercial, Texas Rangers commercial and even a Duran Duran music video. You can see more at her website here.
What do you think of this item? Would you like to see them together for real? I guess no. Alison is a very good friend of Mike, his girlfriend though is this pretty gal
Find gorgeous Alison on twitter here and Facebook here.