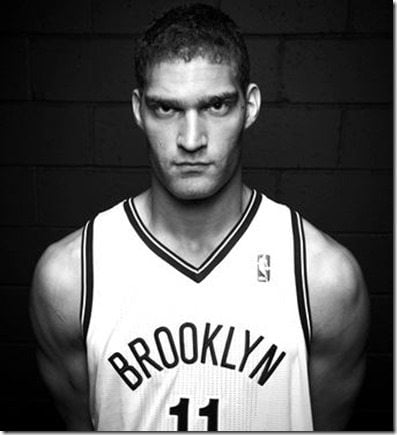 Brooklyn Net's center Brook Lopez wowed in Monday's night game! The 7-footer dropped 26 points, 10 rebounds and four blocked shots on the Hawks!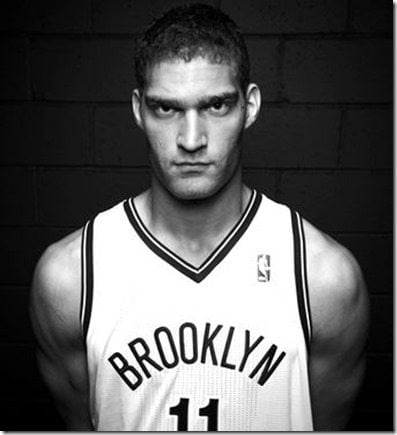 Nobody saw this coming as the Nets tried to replace him with Dwight Howard several times, they also discussed trading him to Oklahoma City this season, and finally, many thought he would not respond to reconstructive foot surgery, the NY Post reports.
Brook is not to be confused with his twin brother Robin Lopez who is also a basketball player currently playing for the Bulls. He also has one older brother, Alex. Brook is the one without the fro.
As for his private life, at first it was thought Brook was single, but we did some digging and found a photo that says otherwise and may be even an indication that he is already married! Not only that Brook apparently is also a daddy? The photo below is captioned "My Family."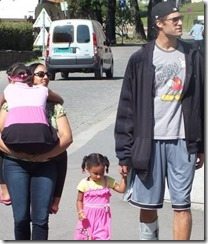 Unlike his twin brother, Brook appears to be more of the private kind of guy. He doesn't keep an active interaction with social media platforms so whatever he has going on is super tight lip!
Finally, we found out that Brook's girlfriend has been identified as Hailee Strickland.