Wissam Ben Yedder
Wissam Ben Yedder, the professional athlete whom you know best as a soccer star with Spanish club Sevilla is apparently single!
The 27-year-old Frenchman has become one of the heroes in this season's Champions League. ESPN reports his goals earned the Spanish club a place in the quarterfinals and ensured future opponents to thinks twice before coming his way.
Ben Yedder was born in Sarcelles, Ile-de-France in 1990, and started his footballing career at the age of just 10 in the youth team of Garges-les-Gonesse. He eventually ended up at Toulouse in 2010 and has been there for the majority of his career, spending six seasons with the Ligue 1 outfit.
He delivered strong numbers for the last four reasons with Toulouse. In 2015 he scored 23 goals in 41 games. He left the team with 70 goals in the last four years, having netted only once in his first two seasons.
In 2016 Ben Yadder was linked to a host of clubs including Sevilla, Leicester City, West Ham and even Seattle Sounders –ultimately signing a five-year contract with Sevilla.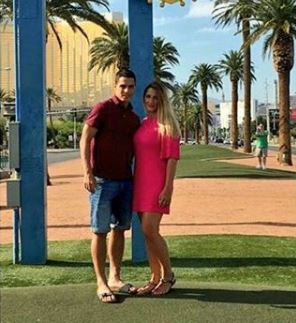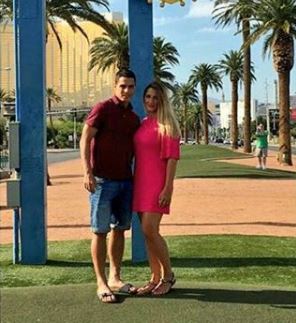 Yedder is at first sight, a single man –however with professional athletes is always hard to tell. After taking a look at his social media platforms is obvious the soccer star who is easy on the eyes –most definitely enjoys the life his success has allowed him to. When not doing his best on the soccer field, Ben Yedder –who is nicknamed 'Benyebut' –can be seen hanging out with friends and family.
As for a romantic relationship, there isn't any sing of a strong female presence –other than a photo with a mysterious blonde taken last summer. The two can be seen standing under the famous Welcome to Fabulous Las Vegas sign.
You can check him out on Instagram here.