Kelly Rohrbach
Kelly Rohrbach is the new girlfriend of NFL star, Aaron Rodgers. The two were spotted recently while out in a romantic one-on-one.
Kelly a blonde who happens to be a model and actress was seen while out and about with the Green Bay Packers quarterback. Ok, so they weren't exactly in a candlelight dinner, the two were spotted at an L.A. golf course –which means they are perfectly comfortable enough with each other to hit some …could this be the early stages of a relationship? The blonde was definitely trying to leave a good impression on Aaron, she used to play golf in college.
Read: Allen Lazard's Girlfriend Kourtney Camy
A few weeks ago it was reported the 33-year-old NFL QB and Olivia Munn, his girlfriend of the last three years, had broken up amid rumors of a possible engagement. The news of the break-up by the way, must have come as the best news of the year for his family –who were said to have been stranded from the player due to Munn's influence.
Read: Davante Adams Wife Devanne Adams
So let's leave the past alone and move on to the stunning, Kelly.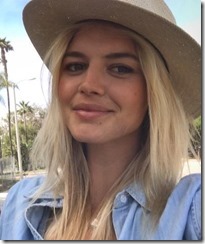 Kelly Wholey Rohrbach was born January 21, 1990 in Connecticut. She is one of five children born to Anne and Clay Rohrbach. Her father was employed at CPC International, a large New York Stock Exchange traded food company located in Englewood Cliffs, New Jersey, from 1975 through 1985 as the Vice President of Marketing.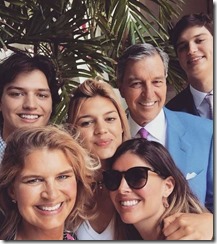 Kelly studied at Greenwich Academy where she played golf and subsequently landed an athletic scholarship to Georgetown University to play golf for the Georgetown Hoyas.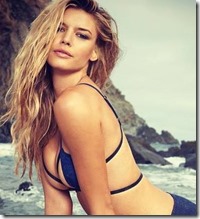 She is an experienced model having appeared in fashion shows for brands such as Gap and Old Navy. Prior to her modeling career Kelly –who graduated with a degree in theatre –pursued acting at London Academy of Music and Dramatic Art. She had small TV roles in shows such as, Two and a half Man.
Kelly is also a Sports Illustrated swimsuit beauty, having been named their 'rookie of the year'  in 2015. We have a feeling we'll be hearing a lot more about the 27-year-old. She will soon be making her movie debut with the summer release of 'Baywatch' –where she plays the role of C.J. Parker a.k.a Pamela Anderson.
Kelly also showed her funny side when during an interview, she compared fitting into the iconic red Baywatch swimsuit felt 'like Superman putting on his cape for the first time.' huh?
The model was previously in a relationship with Leonardo DiCaprio in 2015 and called it quits in early 2016.
Anyways, Kelly has thousands of followers on social media, the blonde, green-eyed gal is pretty hard to miss.
You can find her on Instagram here.