Maelyn Kizer
Maelyn Kizer is the little sister of football quarterback DeShone Kizer. Her brother who played at the University of Notre Dame is expected to be picked in day two of the 2017 NFL draft.
Maelyn's brother was a standout at Central Catholic High School, going 34-6 over three years as a starter. Born January 3, 1996, he was rated as a four-star recruit coming out of high school and signed to attend the University of Notre Dame Fighting Irish in 2014.
According to his Draft profile, he got to start at quarterback for Notre Dame as a redshirt freshman in 2015 completing 63 percent of his passes for 2,884 yards and 21 touchdowns. Kizer earned the starting spot coming into the 2016 season. He started the season strong. He threw for 2,925 yards and 26 touchdowns for the 4-8 Irish last year.
Both Maelyn Kizer and DeShone are Ohio natives, they are the children of Derek and Mindy Kizer. They also have another sibling, Dayven.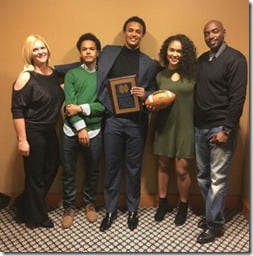 Curly haired Maelyn Kizer, the second child born to father Derek and mom, Mindy –is currently a sophomore student at Notre Dame Academy –where she plays for the school's basketball team, the Nda Eagles. Maelyn Kizer is also a track champ.
The teen seems very popular among her friends, besides having a brother in the NFL might help boost her social skills.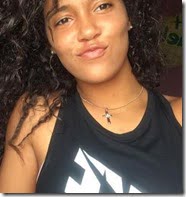 She is followed by younger brother, Dayven Kizer 14, who plays football for the DeVeaux Vikings in the West Toledo Lightweight League. The three siblings get the athletic gene from their father, who played basketball at Bowling Green.
Maelyn lived the NFL draft experience as she was seen joining her DeShone on the red carpet in Philadelphia. And though her brother was not drafted on the first day, she was there to support her big brother.
You can find Maelyn Kizer on Twitter here, Instgram here.