Aja Meteoyer
Miami Heat's player Dwyane Wade had fathered a child with a woman who was not his fiancée actress Gabrielle Union, the alleged encounter between Wade and his baby mamma now identified as Aja Metoyer, happened while he and union were allegedly on a break, but sources close to the recently engaged couple said they weren't on a break, Metoyer gave birth to Wade's son Xavier last month.
TMZ got their hand the birth certificate of Dwayne Wade and Aja Metoyer's son Xavier Zechariah Wade, who was born on November 10, 2013 at Cedars Sinai Hospital in Los Angeles, California. To Aja Manique Metoyer and Dwyane Wade.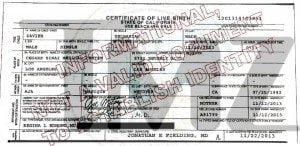 30-year-old Aja Manique Metoyer was born on July 25th, 1983 in Los Angeles, California, To Ronald Metoyer and Cynthia Metoyer apparently a teacher at a university in San Marcos, Aja has two siblings , 29, and Regan Metoyer, 36.
According to this report, Aja Metoyer already a mother of two more children, and one of those two with a famous celebrity, that would be Damon Wayans Jr. who was Aja's high School sweetheart.
UPDATE!
On December 1st, 2016 it was revealed Aja and Nick Young's Baby mama Keonna Green will be on the new season of VH1's "Basketball Wives L.A." alongside Shaunie O'Neal, JackieChristie and Tami Roman.
Find Dwyane Wade's baby mama Aja Metoyer on Twitter here