Alexandra Cartagena
Meet Alexandra Cartagena, she is no longer with Anthony Pettis, but for some time she was known as the girlfriend of the MMA fighter, who is also the father of her adorable little daughter. Ready to hear what was like when these two were together?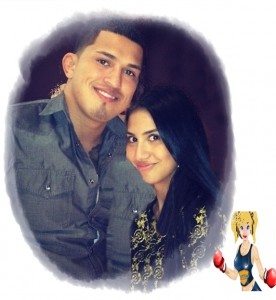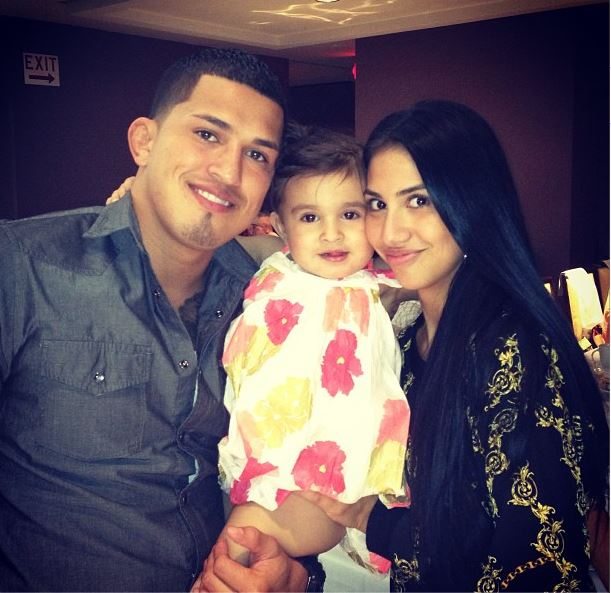 Alright, so the guy in the picture holding the baby and watching fireworks is believe it or not MMA fighter Anthony Pettis or "Showtime" and the baby is his baby daughter Aria!
The 26-year-old is no stranger to posting pictures of his little girl, on his Instagram he has more than a few with the little lady! He is one baddest MMA fighter but at home with Aria and his girlfriend Alexandra Cartagena, he is the sweetest soul.
Awesome father-daughter bonding! But  the rumor is the little lady is not the only one in Pettis' life! Sorry girls but it seems he is not single anymore. We've heard that Pettis is pretty much head over heels about the mother of his gorgeous daughter, that would be our girl Alexandra.
There isn't much about her, but the little we know we are going to share it with you.
Alejandra and Aria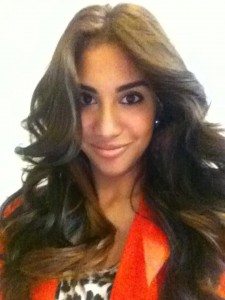 Pretty Alexandra Cartagena was born 33 years ago  in Wisconsin to Mrs. Idalis Cartagena and Mr. Angel Cartagena, both 43 years-old residents of Milwaukee, WI. Alexandra graduated from Gradview High School in Milwaukee. Alexandra and Anthony welcomed beautiful Aria into their lives on July 9, 2011.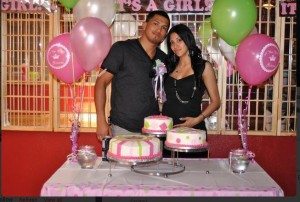 We couldn't find any records that Pettis and Alexandra are married, so we assumed they just loving each other, enjoying every   second of their lives with Aria and some day they might say "I Do",  cute couple!! and she is stunning!
Alexandra Cartagena's lightweight champ made his debut in 2007, he fights for the UFC and is currently ranked #2 lightweight in the world!
The Milwaukee native has been very successful with 16 wins out of 18 in total. Pettis who is the middle child out of two other brothers started taking  boxing and taekwondo at an early age and his style is also influenced by Muay Thai, Capoeira and Brazilian Jiu-Jitsu.
He is a 3rd degree black belt in taekwondo and Purple belt in Brazilian Jiu-Jitsu. His younger brother who is also an MMA fighter Sergio Pettis, is currently the RFA flyweight champion.
On his twitter feed he wrote
I am the best lightweight fighter in the world and fight for the UFC. I have been featured on MTV World of Jenks.
The UFC 164: Henderson vs. Pettis will be this weekend so we'll sure keep an eye to see his gorgeous girlfriend Alexandra by his side besides his little girl!
RELATED STORY: Lisette Gadzuric MMA Anthony Pettis' Girlfriend
You can follow Pettis on twitter here, find him on Instagram here and Facebook here.