Amon-Ra St. Brown Mother
Miriam Brown is the loving and beautiful mother of NFL player Amon-Ra St. Brown. Her son is the 6'0 wide receiver currently signed by the Detroit Lions. Before being drafted, Amon-Ra St. Brown laid college football from the Trojans at the University of Southern California.
Amon-Ra St. Brown High School
In his senior year at Mater Dei High in Santa Ana, California, he racked up an impressive list of accolades in 2017. This included being named to the USA Today All-USA first team, PrepStar Dream Team, Max Preps All-American first team, and more. Despite suffering a hand injury that caused him to miss some games early in the season, he still managed to make 72 catches for 1,320 yards, score 20 touchdowns, and return 12 punts for 238 yards – earning him two additional touchdowns. His outstanding performance contributed to Mater Dei's undefeated season, culminating in winning the California CIF Division 1 title, the California State Open Division crown, and being declared the national champions.
His junior year in 2016 was equally impressive, with recognition from Max Preps Junior All-American, USA Today All-California first team, and several other notable organizations. He caught 60 passes for 1,229 yards, scored 21 touchdowns, and made 16 punt returns for 260 yards, which resulted in one touchdown. Despite his efforts, Mater Dei fell short of the championship, finishing as the CIF Division 1 runner-up.
In his sophomore year in 2015, he was named to the Cal-Hi Sports All-State Sophomore second team. He made 22 catches for 373 yards, scored three touchdowns, and returned 11 kickoffs for 335 yards. He holds the Orange County record for career touchdown catches with 44.
Before transferring to Mater Dei, he spent his freshman year at Servite High in Anaheim, California. Many of his Mater Dei teammates, including Frank Martin II, Chase McGrath, Solomon Tuliaupupu, John Jackson III, Bru McCoy, and Clyde Moore, also attended the same school.
Amon-Ra St. Brown Trojans
St. Brown kicked off his college career with a bang, catching seven passes for 98 yards and scoring a touchdown in a victorious match against UNLV. A notable performance came on September 15, 2018, where he logged a personal best of 167 receiving yards in a game against Texas. In his freshman year, he managed to haul in 60 passes for a total of 750 yards, while also scoring three touchdowns.
In a game against Arizona State on November 9, 2019, St. Brown set another personal record by accumulating 173 receiving yards. His sophomore year ended with him having caught 77 passes for a total of 1,042 yards and six touchdowns. Additionally, he rushed seven times for 60 yards, adding another touchdown to his tally.
In his junior year in 2020, despite playing only six games, St. Brown made 41 catches totaling 478 yards and scored seven touchdowns.
Amon-Ra St. Brown NFL Career
On January 2, 2021, St. Brown declared his intention to enter the 2021 NFL Draft via an Instagram post. CBS Sports initially projected him as a likely late first-round pick.
St. Brown was drafted in the fourth round, 112th overall, by the Detroit Lions in the 2021 NFL Draft.
On June 17, 2021, he signed his four-year rookie contract with Detroit.
He played his first game in Week 1 against the San Francisco 49ers, recording his first reception and finishing the game with two receptions for 23 yards.
His first start was during Week 5 against the Minnesota Vikings, where he recorded seven receptions for 65 yards despite a 17–19 loss.
His first scoring play was a 2-point conversion attempt in the Week 6 11–34 loss against the Cincinnati Bengals.
On the Week 13 matchup against the Minnesota Vikings, St. Brown caught the game-winning touchdown pass from quarterback Jared Goff with only 0:04 left in the 4th quarter, marking his first career receiving touchdown and giving the Lions their first win.
At the end of December, St. Brown won the NFL Offensive Rookie of the Month award. During this month, he led all rookies with 35 receptions, 340 receiving yards, and three receiving touchdowns, plus an additional 26 rushing yards.
In his rookie season, St. Brown finished with 90 receptions for 912 receiving yards and five receiving touchdowns, along with 61 rushing yards and 1 rushing touchdown.
He finished fifth in yards for the 2021 wide receiver rookie class, with the most yards for a non-first round pick.
The season opener saw St. Brown facing the Philadelphia Eagles, where he made eight receptions for 64 yards and scored a touchdown. Notably, his brother Equanimeous also scored a touchdown for the Chicago Bears within minutes of St. Brown's score.
In Week 2 against the Washington Commanders, St. Brown made history by becoming the first player in NFL history to have six consecutive regular-season games with at least eight receptions and one touchdown. He recorded nine receptions for 116 yards and two touchdowns in this game, earning him the title of NFC Offensive Player of the Week.
However, his streak ended in Week 3 during a game against the Minnesota Vikings when he received 6 passes for 73 yards but did not score a touchdown. His game was further marred by an ankle injury in the second quarter.
This injury resulted in St. Brown missing the Week 4 matchup against the Seattle Seahawks, which the Lions lost in a high-scoring game.
He returned to the field in Week 5 against the New England Patriots, though he managed only 18 yards on four receptions in a match that ended in a shutout for the Lions.
After the Lions' bye week, St. Brown faced the Dallas Cowboys but was tackled by cornerback Jourdan Lewis after his first reception, resulting in a concussion. He did not return to the game.
St. Brown made his comeback in Week 9 against the Miami Dolphins.
In Week 10, he had a strong performance against the Chicago Bears, making ten receptions for 119 yards, contributing to the Lions' victory.
Despite making nine receptions for 122 receiving yards and scoring a touchdown in Week 12 against the Buffalo Bills, the Lions were defeated.
In Week 14, St. Brown had a standout performance against the Jacksonville Jaguars, catching 11 passes for 114 yards and scoring two touchdowns, contributing to a Lions victory.
During the Week 15 game against the Carolina Panthers, St. Brown surpassed 1,000 receiving yards for the season, becoming the youngest receiver in Lions' history to achieve this milestone in a single season, breaking Calvin Johnson's record by eight days. His performance during the season earned him a spot as a Pro Bowler.
Amon-Ra St. Brown Contract
On June 17, 2021, Amon-Ra St. Brown signed a four-year, $4.26 million contract with the Detroit Lions; the deal included a $785, 252 signing bonus and an annual salary of $1.06 million.
Amon-Ra St. Brown Father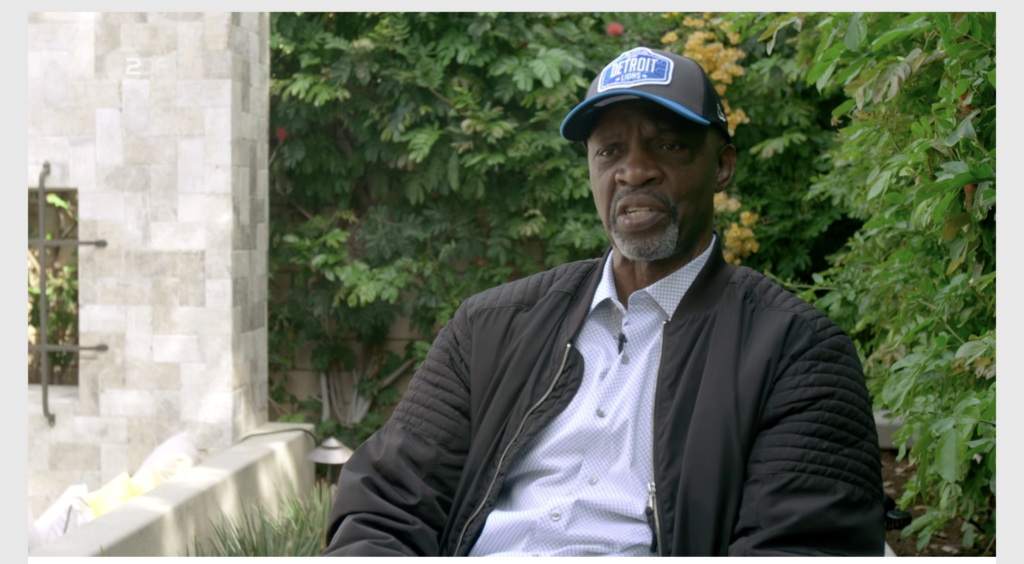 John Brown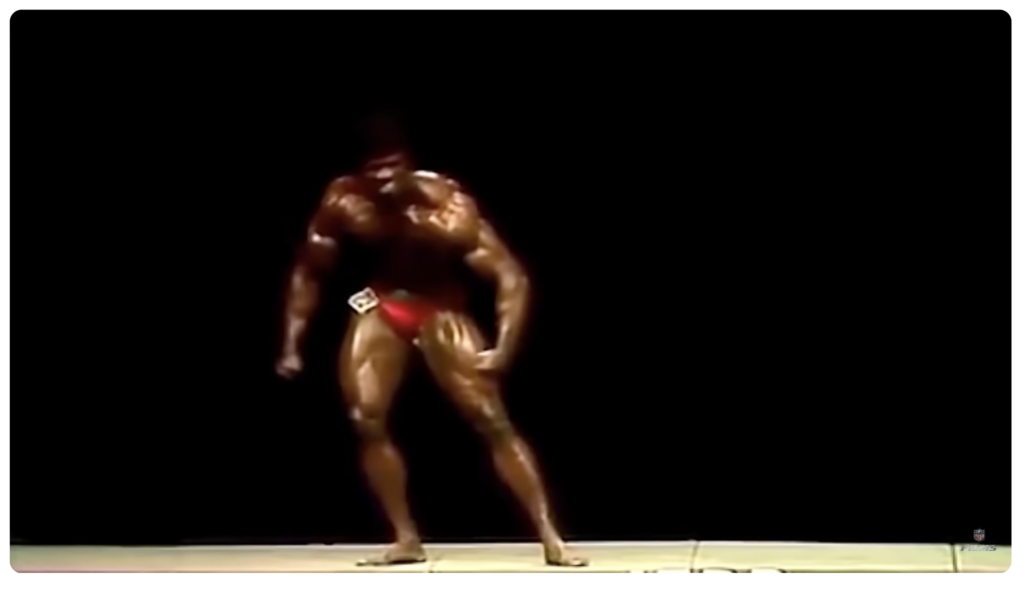 Amon-Ra St. Brown's bodybuilder father John Brown is a three-time Mr. World (1981, 83, 84)and two-time Mr. Universe (1981-82), it was thru bodybuilding competition that John Brown flew from his hometown of Compton, California to Germany where he met his wife Miriam Steyer.
Amon-Ra St. Brown Mother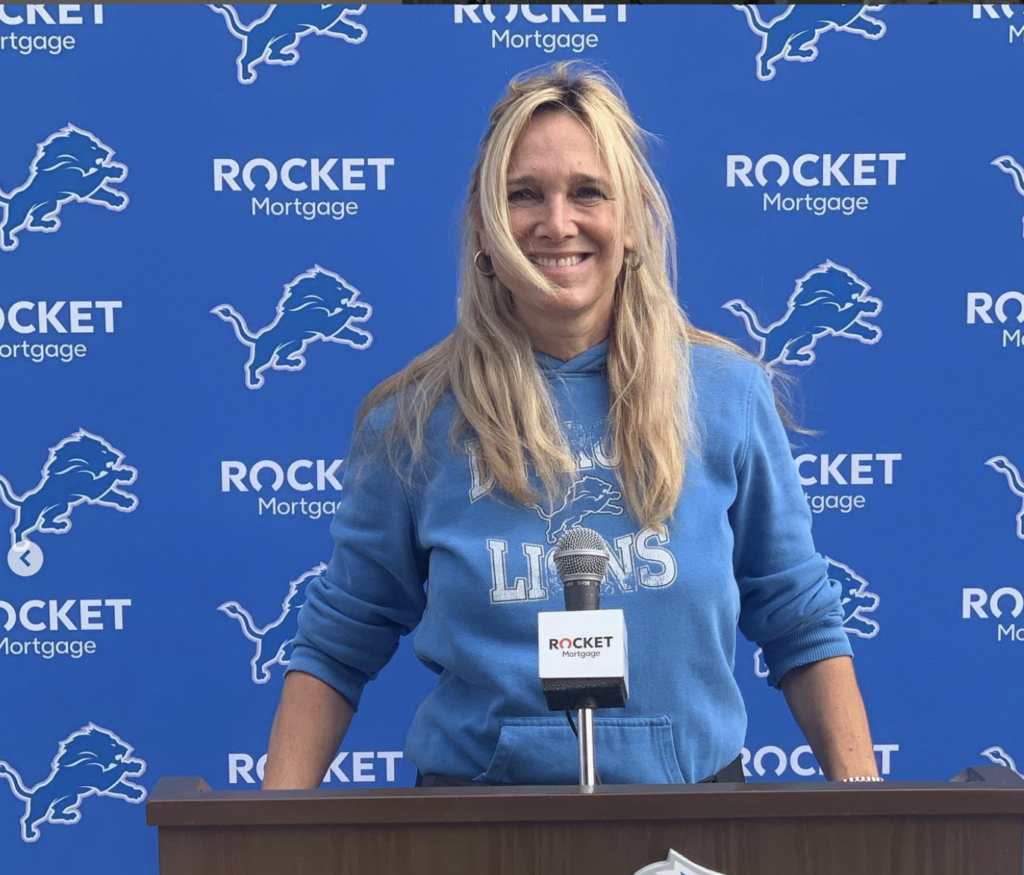 As noted Miriam Brown formerly known as Miriam Steyer met her husband John Brown, in Germany. They got married and welcomed three handsome and incredible sons,
Miriam Brown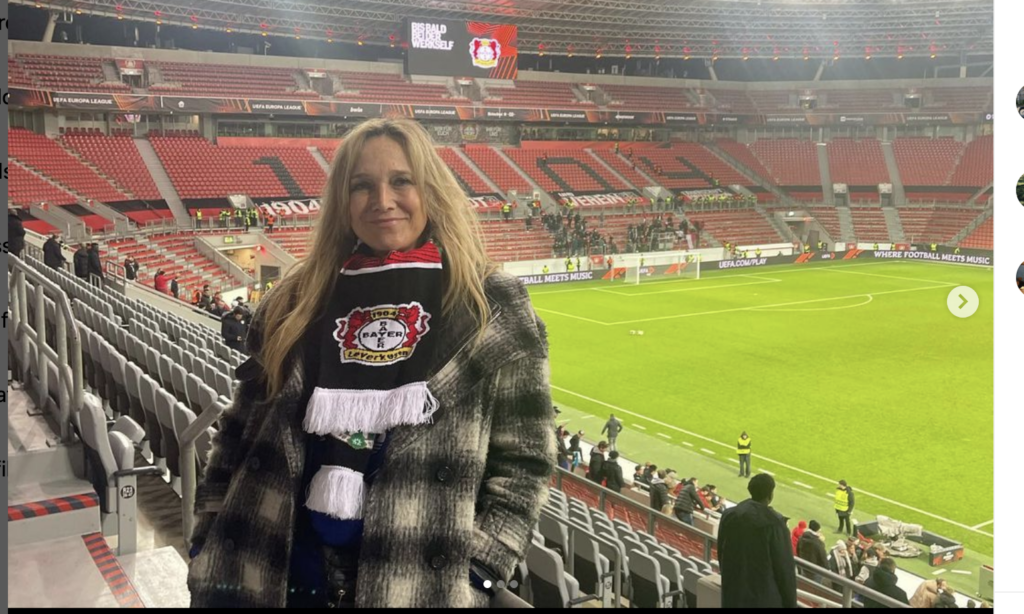 Amon-Ra St. Brown's mom, Miriam Brown was born in Leverkusen, Germany. She attended Landrat-Lucas Gymnasium before moving to Califorenia with her husband.
While her hubby John Brown took care of their son's physical training, Miriam took care of her son's minds, among other academic things, she taught them French and certainly German.
"She had these vocab cards in the house with the word on one side, the definition on the other. Some days she'd give us the word and we'd have to get the definition," Amon-Ra said. "Some days she'd show us the definition and we had to know the word. It was all in English, but if we didn't know them, we didn't go out."
Amon-Ra St. Brown Girlfriend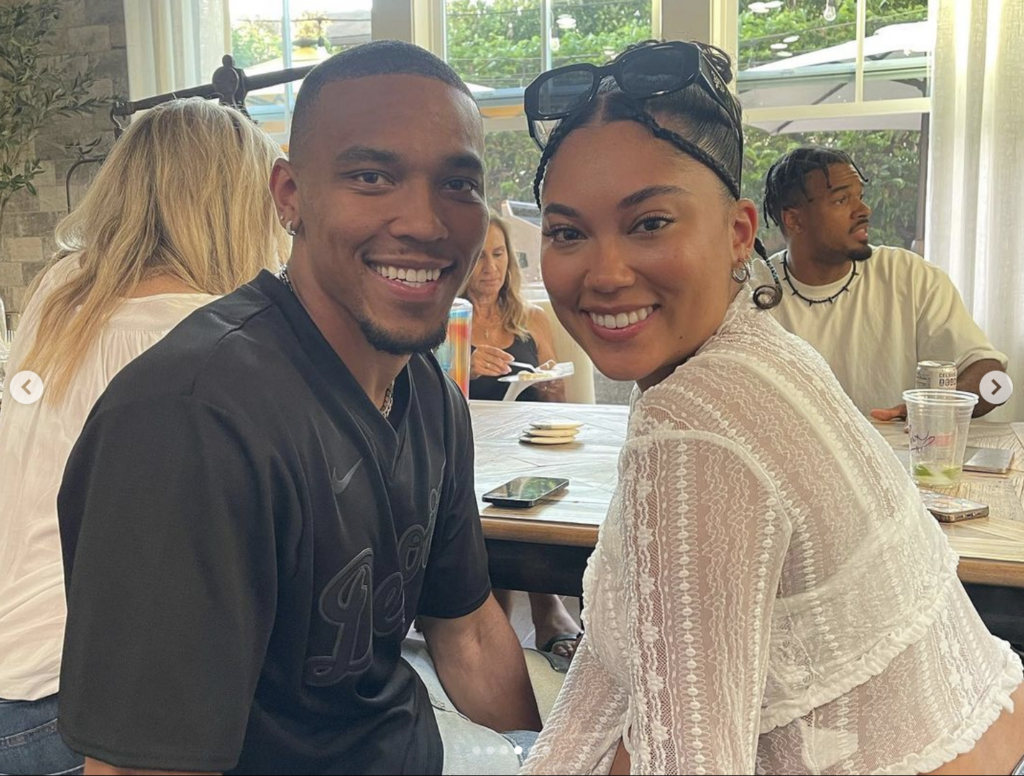 Does Amon-Ra St. Brown have a girlfriend? Oh yes, he does! he has been dating his drop-dead gorgeous girlfriend, Brooklyn Adams, since he was in college.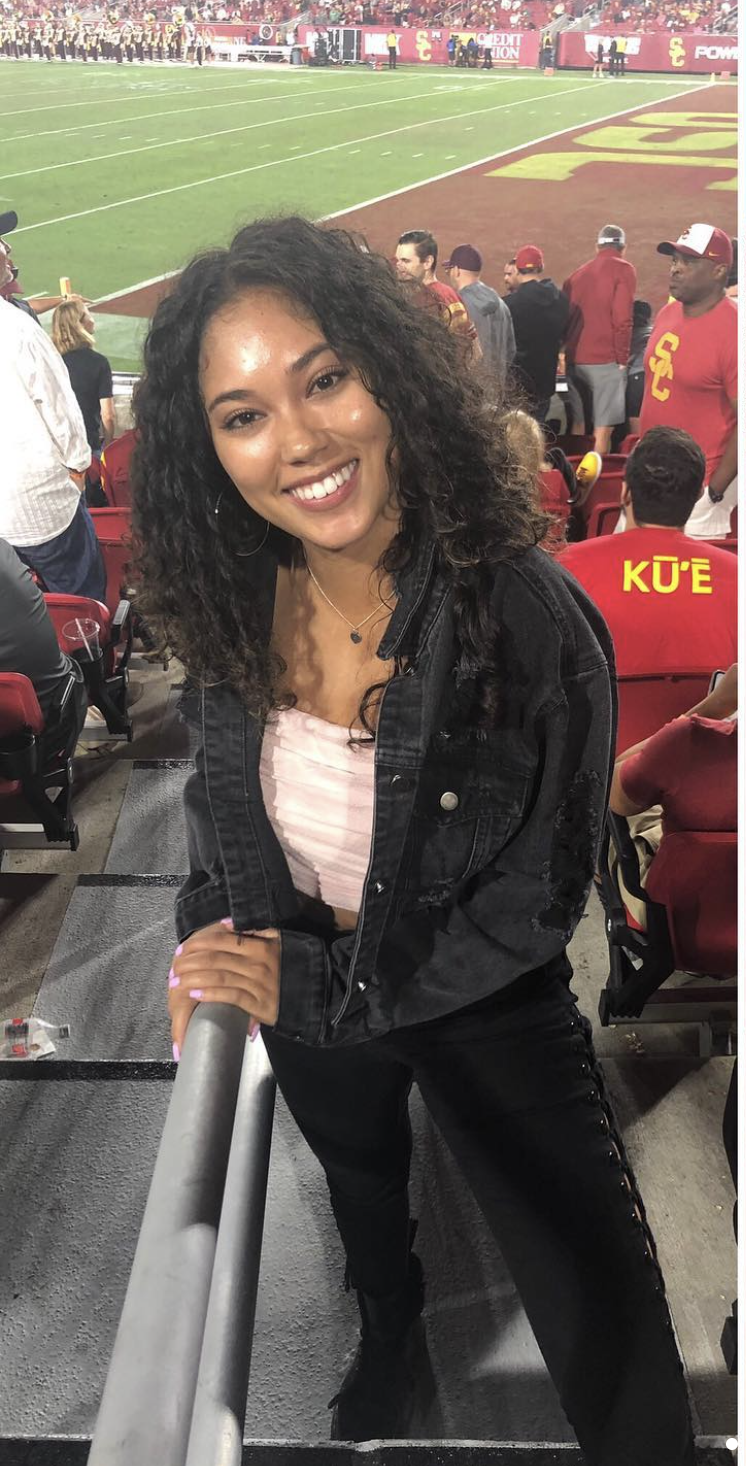 Brooklyn Adams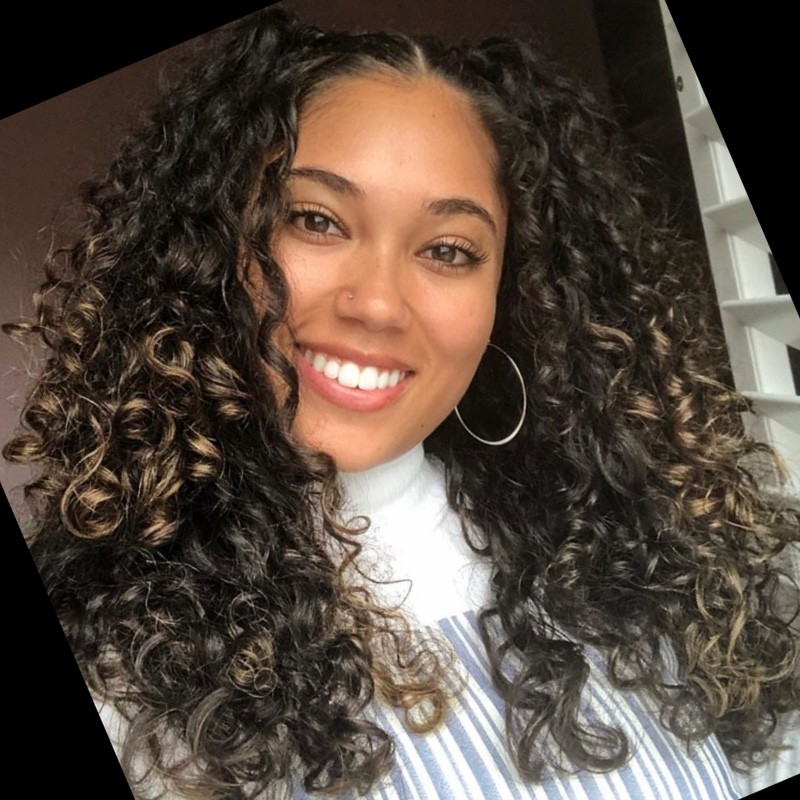 One of the daughters born to Erik and Tami Adam, Brooklyn Adams, was born on September 9, 1999, in Lake Forest, California. Her younger and also pretty sister is Brittyn, 21. Brooklyn's dad, is a firefighter and her beautiful momma a Wharton School graduate, is the vice president of key accounts, sales and account management at the UnitedHealth Group.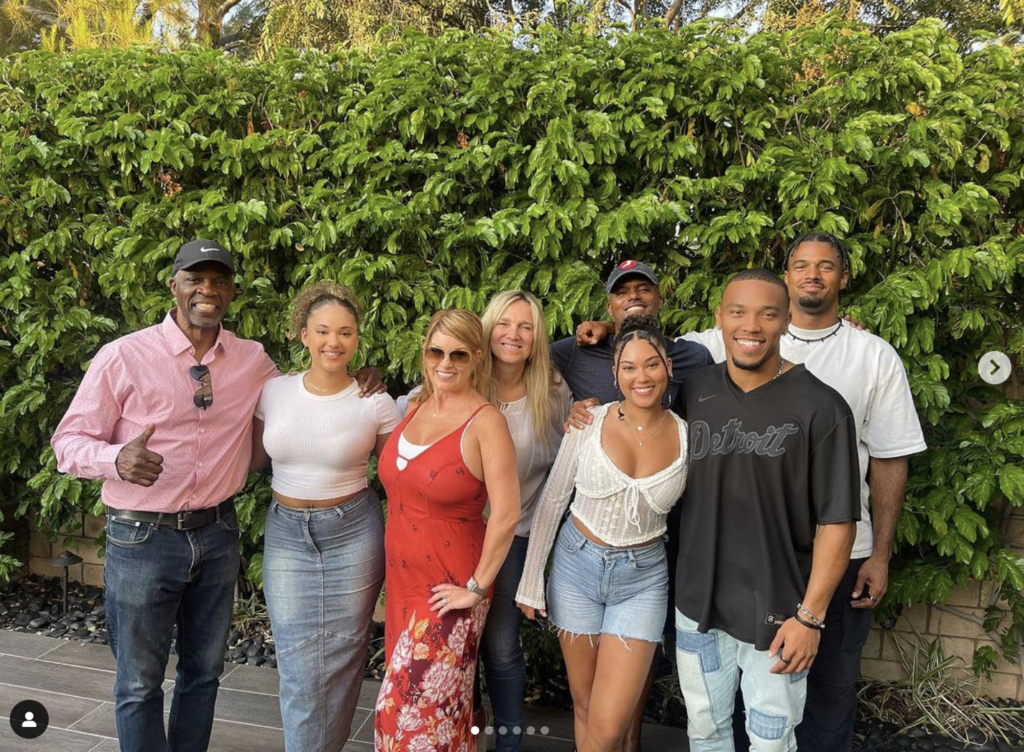 Amon-Ra St. Brown's girlfriend Brooklyn Adams, finished her re-nursing studies at Santiago Canyon College and is working on her BS in Nursing at West Coast University.
Dedicated and driven Student Nurse actively progressing towards graduation as a Registered Nurse. Committed to mastering the art of patient care and clinical excellence. Adept at applying theoretical knowledge to real-world medical scenarios. Eager to contribute to the healthcare field and deliver compassionate, evidence-based nursing. Open to networking with fellow professionals and learning from their experiences.

Brooklyn Adams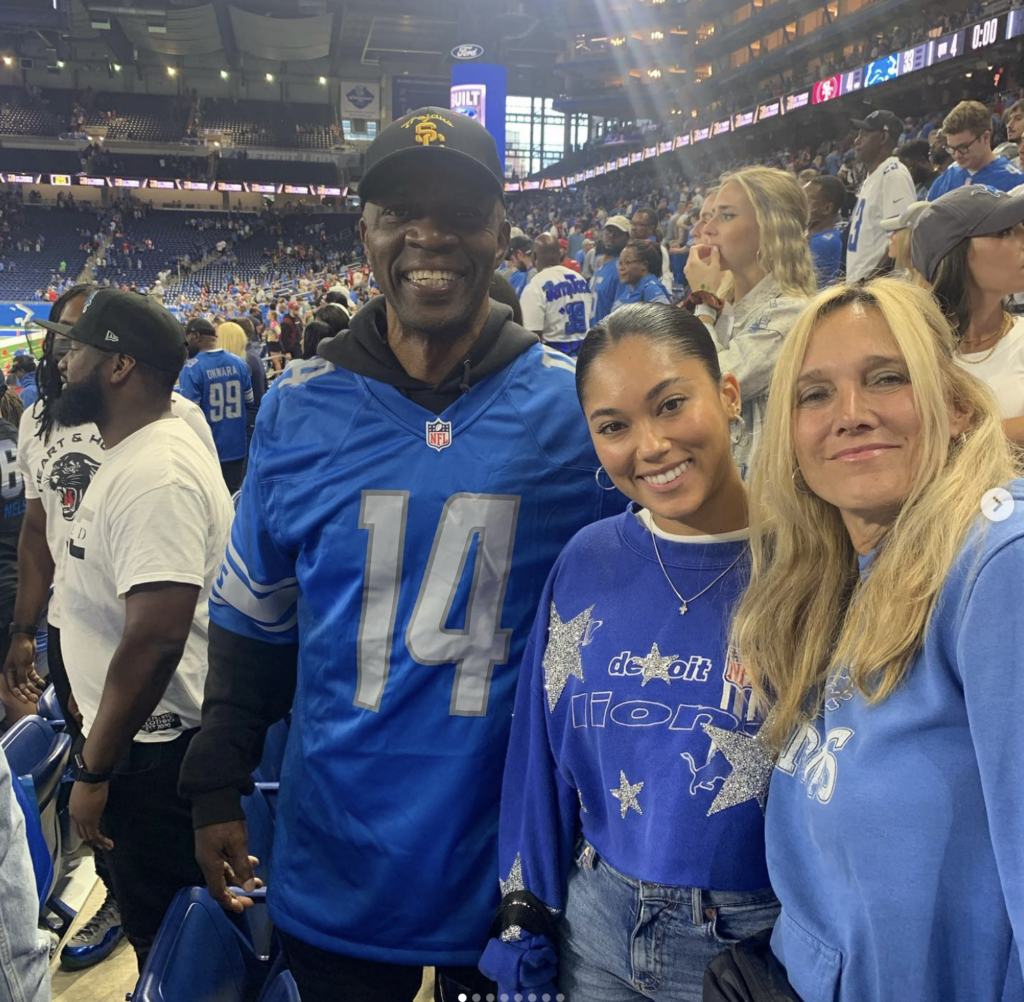 In addition to that, Brooklyn is a Certified Novell Administrator by the California Department of Public Health and Emergency Medica Technician from NREMT. She did a four-month internship at Hoag Hospital, worked four months as an emergency medical technician (EMT) at OCEMT in 2021.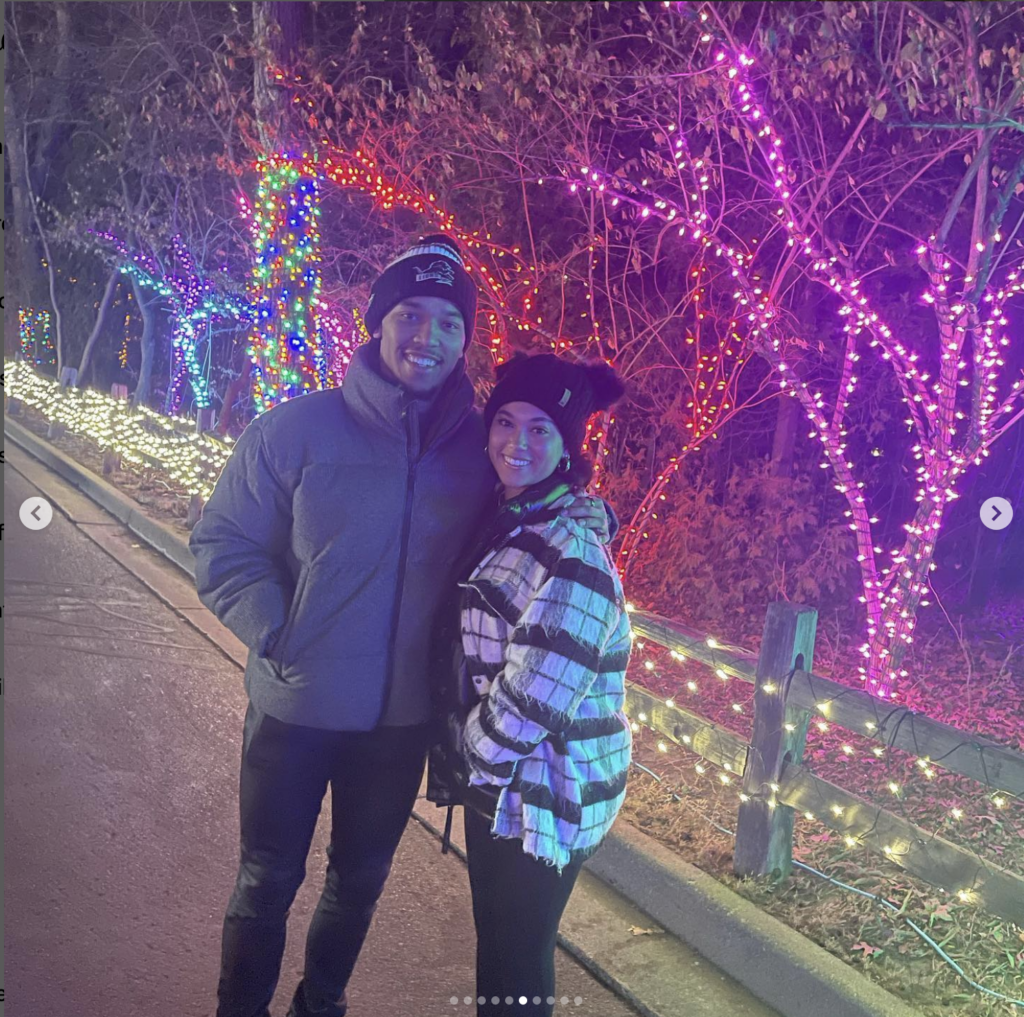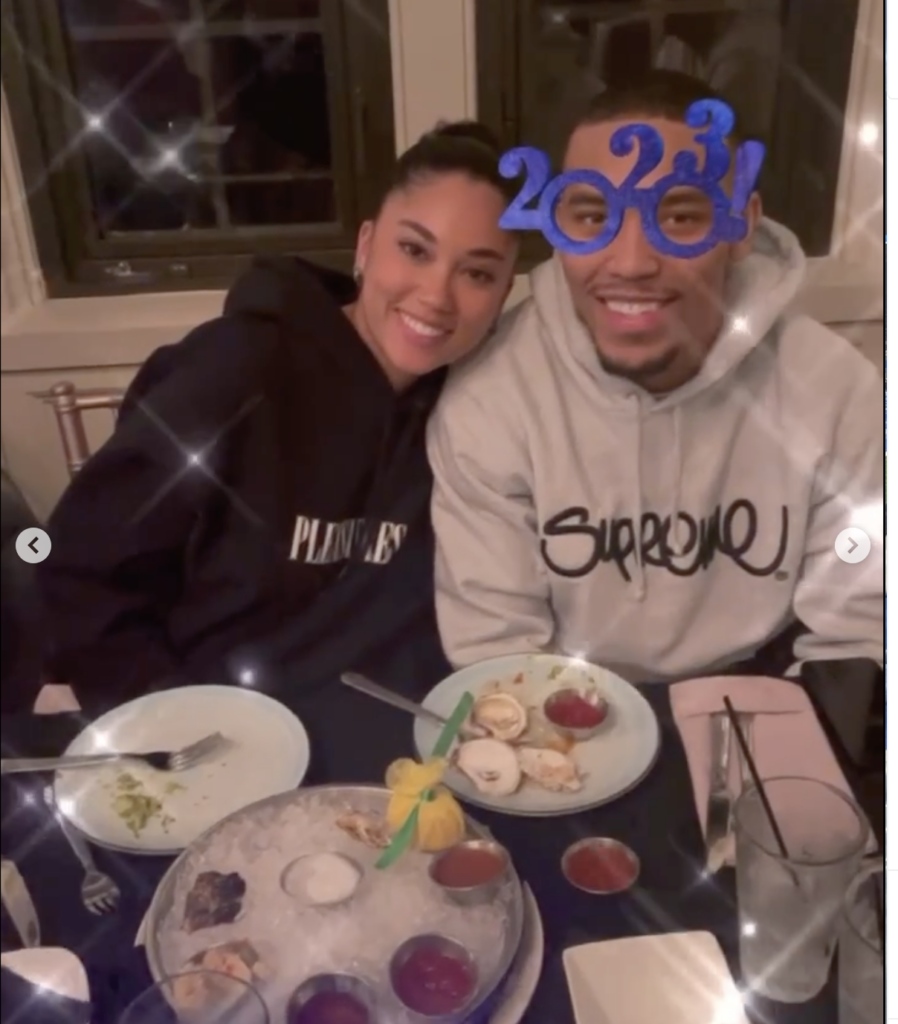 From 2019 to 2021, a front desk receptionist at the Drybar; Brooklyn Adams has been a certified emergency medical technician since April 2021.