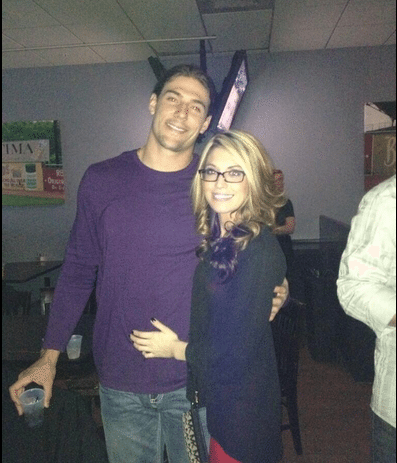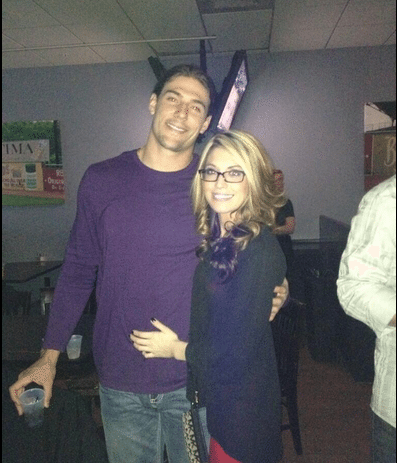 Mad hunky, Philadelphia Eagles WR Riley Cooper, the 25-year-old is facing some hard time right about now, the sport star might have opened his mouth to say some foul things! The team announced today Cooper will be sent to receive sensitivity training and counseling!
All after the video that has gone viral shows the 25-year-old using the N-word and let's just say he was a little angry. The incident that has got the football star apologizing took place last June while he attended a Kenny Chesney concert! I guess Kenny just lost a fan, after this is all over I don't think Cooper will ever listen to his music again!
An aggravated and obviously repented Cooper said
"I know no one in Philadelphia is happy with me right now. I accept that. I just hope they see the true me. And accept my apology."
But why not talk about something more on the soft side, we are interested in knowing who was with Riley during the concert? Perhaps a girlfriend? Is he dating some lucky gal? The picture above shows a smiling Riley with a mysterious blond, and it read "Fun night with the missis" The picture is from a few months back, so is she the one?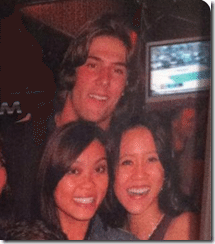 Of course like any other young, famous, athletic and with those god given genes he hangs out with friends. That was a picture of him of a couple of years back, partying with a girl named Uyen Nguyen at popular bar in Gainesville called Grog. Apparently although very cozy the night ended up there and no rumors of Uyen being his ladylove.
The 6 ft 3 inches and 222 lb's player studied in Clearwater Central Catholic High School and in addition to football he is a decent baseball player as well. The awarded NFL player does not say much about his personal life but he is quite the catch! Maybe after he is done with counseling and all.
Well we sure hope this whole thing goes away quickly, the guy apologized and that all he can do right! Learn from your mistakes.
We are rooting for him! You can find him on twitter here.