Serbian tennis player Ana Ivanovic and her beau, Bastian Schweinsteiger might be equally famous. If we compare their followers on Instagram, Bastian might take the lead though.
But that's because her German man, is a 30-year-old soccer player for Bundesliga club Bayern Munich. The midfielder also serves as the captain to the Germany national team.
Being good at what they do, means having busy schedules but the couple sure makes it work. Recent reports spotted them having a romantic stroll while in Paris. What are they doing there? Well, 27-year-old Ivanovic is currently competing in the French open, and the gorgeous 6 ft leggy gal has been doing great!
She just advanced to the French Open semis after beating Ukrainian Elina Svitolina in the quarter finals. Anna is one step closer to replicating her 2008 French Open win. She had made over $13 million in prize money since turning pro in 2003 according to Wikipedia.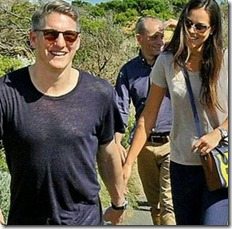 Ivanovic decided to take a romantic break with Bastian, jus ahead to the quarter final. She and her World Cup winning partner were seen at a prestigious French restaurant called 'Le First.'
That should keep Ana well focused on her game besides Bastian has shown to be very supportive of her. The blonde soccer player has been spotted quite excited, cheering his gal from the crowds.
Bastian is sure a lucky fella, before lovely Ana arrived into his life, he used to be in a relationship with German model, Sarah Brandner. He and Sarah were together for 7-years and even shared an apartment in Munich. He and Ana began dating in September 2014 and he's been seen accompanying her during the Australian Open and now in Paris during the French Open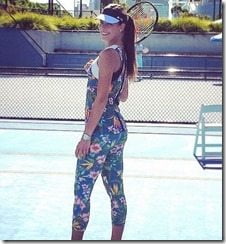 Schweinsteiger has spent his whole professional career with the German champions. Since his debut, 14 years ago, the midfielder has gone on to make well over 500 appearances for the club. But that could soon, change. According to Metro, Ana's man could well be open to a move away from the Bundesliga with Manchester United boss Louis van Gaal keen to seize the opportunity to snap him up.
Exciting times for the couple!
You can find Bastian Schweinsteiger on Instagram here.