Who is Stan Kroenke's Wife?
Meet Ann Walton Kroenke! She is first and foremost the mother of her two children, wife of Stan Kroenke, owner of Kroenke Sports Media, which owns the NFL team Los Angeles Rams, Premier League team Arsenal, NBA team Denver Nuggets, NHL team  Colorado Avalanche, among other sports teams. Mrs. Ann Walton Kroenke is one of the heiresses of the Walmart empire; her father Bud Walton and his brother Sam Walton founded Walmart. But Mrs. Walton Kroenke is also a sports lady.
Stan Kroenke Parents
As previously mentioned, Stan Kroenke is the owner of Kroenke Sports Enterprises, the holding company of an array of sports teams that includes the Los Angeles Rams (NFL), Denver Nuggets (NBA), Colorado Rapids (MLS), Colorado Mammoth (NLL). In addition, Mr. Kroenke is the largest shareholder of the English soccer club Arsenal.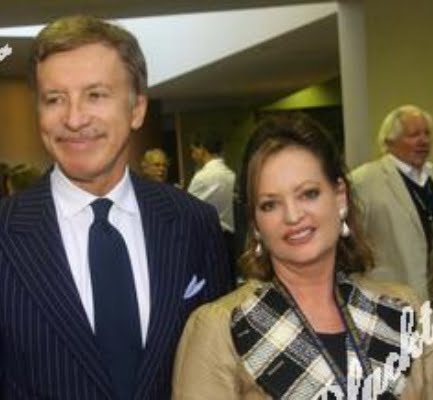 Stan Kroenke Education
Stan Kroenke grew up in Mora, Missouri, where he attended Cole Camp High School and later attended the University of Missouri. He graduated with a Bachelor's degree in 1971 and 1973 with an MBA from Trulaske College Business at the University of Missouri, in Columbia.
Stan Kroenke Net Worth
As of January 2022, Stan Kroenke's net worth has been estimated at $10.7 billion. The Los Angeles Rams alone has a net worth estimated at $4.8 billion, Forbes reported Arsenal is worth $2.8 billion. Mr. Kroenke owns over 1.5 million acres of ranches across Canada and the United States and roughly 60 million square feet of real estate.
Ann Walton Net Worth
Forbes estimated Ann Walton Kroenke's net worth at $8.8 billion as of January 2022; she ranks #83 on Forbes 400 Richest People in America and #294 on Forbes 2021 Billionaires List.
Celebrity Net Worth reported Ann Walton Kroenke and her husband Stan have a combined net worth estimated at $12 billion.
Stan Kroenke Wife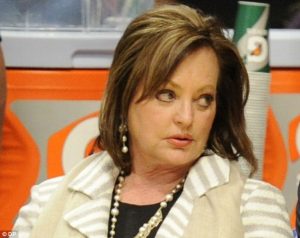 Ann Walton and Stan Kroenke met during a trip to Aspen in the late '60s early '70s. After a couple of years of dating, they got married in 1974. Stan and Ann Kroenke have two children; son Josh and Whitney Ann Kroenke.
Ann Walton Kroenke
Ann Walton  Kroenke was born on December 18, 1948; she is one of two children born to James Bud Walton and his wife Audrey Walton, also proud parents of Ann's younger sister Nancy Walton Laurie.
Her sister Nancy Walton Laurie is married to Bill Laurie, former college basketball player, coach, and the owner of Paige Sports Entertainment; he owned the St. Louis Blues from 1999 to 2011. Ann Walton, a registered nurse, attended Lincoln University and Columbia College.
Stan Kroenke Children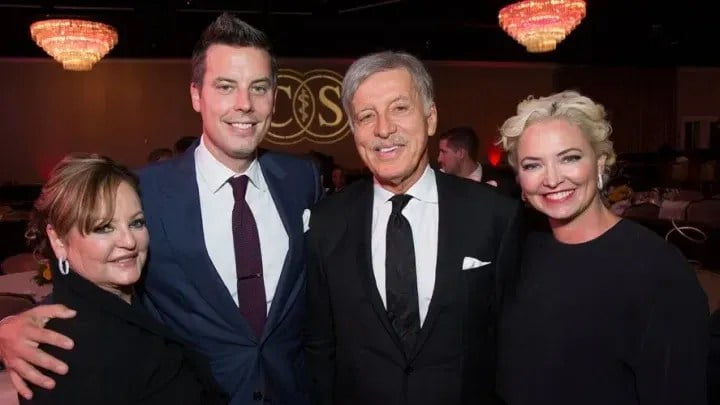 Stan and Ann Kroenke have two children; son Josh and daughter Whitney Ann Kroenke from his marriage to Ann Walton Kroenke and Brett Kroenke and Katie Kroenke.
Josh Kroenke
Josh Kroenke, born on May 7, 1980, in Columbia, Missouri, a University of Missouri graduate, is the owner of his father's Colorado Sports properties and president of the Denver Nuggets. Josh attended Rock Bridge High School before going to Missouri on a basketball scholarship.
Josh Kroenke has been President and Governor of Denver Nuggets & Colorado Avalanche since the summer of 2010; named president of the Colorado Avalanche in 2013; in 2018 was named Vice Chairman of Kroenke Sports & Entertainment.
Whitney Kroenke
Daughter Whitney Ann Kroenke was born in Columbia, Missouri, on September 29, 1977; she graduated from Northwestern University and opted for a different path than her brother Josh. Whitney, an actress, singer, and choreographer, is also the co-founder and executive director of Playing For Change Movement and  Nine Banded Whiskey in 2014.
Whitney married Birduttray Furniture's founder Ben Burditt in September 2006; their marriage didn't work, and they divorced in July 2010; she later married model Nyck Silverstein in 2019.
Stan Kroenke House
Stan Kroenke and his wife Ann Walton Kroenke have several properties around the United States, seven to be exact.
He has a Tuscan villa in Malibu, valued at $8.9 million.
An Aspen retreat valued at $20 million.
 He has an operational ranch in Montana valued at $132 million.
He bought a Beverly Hills mansion from David Beckham for $33 million in 2018.
He owns an 11,500-square-foot penthouse located above the Pepsi Center in Denver.
 Has a 7,150-square-foot four-bedroom townhome in Aspen Mountain valued at $6.2 million
 Ann and Stan Kroenke's 12,000-square-foot primary residence in West Nifong Boulevard, Columbia, Missouri, was built-in 1988, has five bedrooms, six full baths, and sits on nearly 84 acres.