Meet Fran Anarumo, she is the pretty and wonderful wife of NFL coach Lou Anarumo, who has been the defensive coordinator for the Cincinnati Bengals since 2019; before that, he was the defensive back coach for the New York Giants and Miami Dolphins.
Prior to the NFL, Lou Anarumo worked with several college football teams like Harvard, Marshall, Syracuse, Wagner, and Purdue.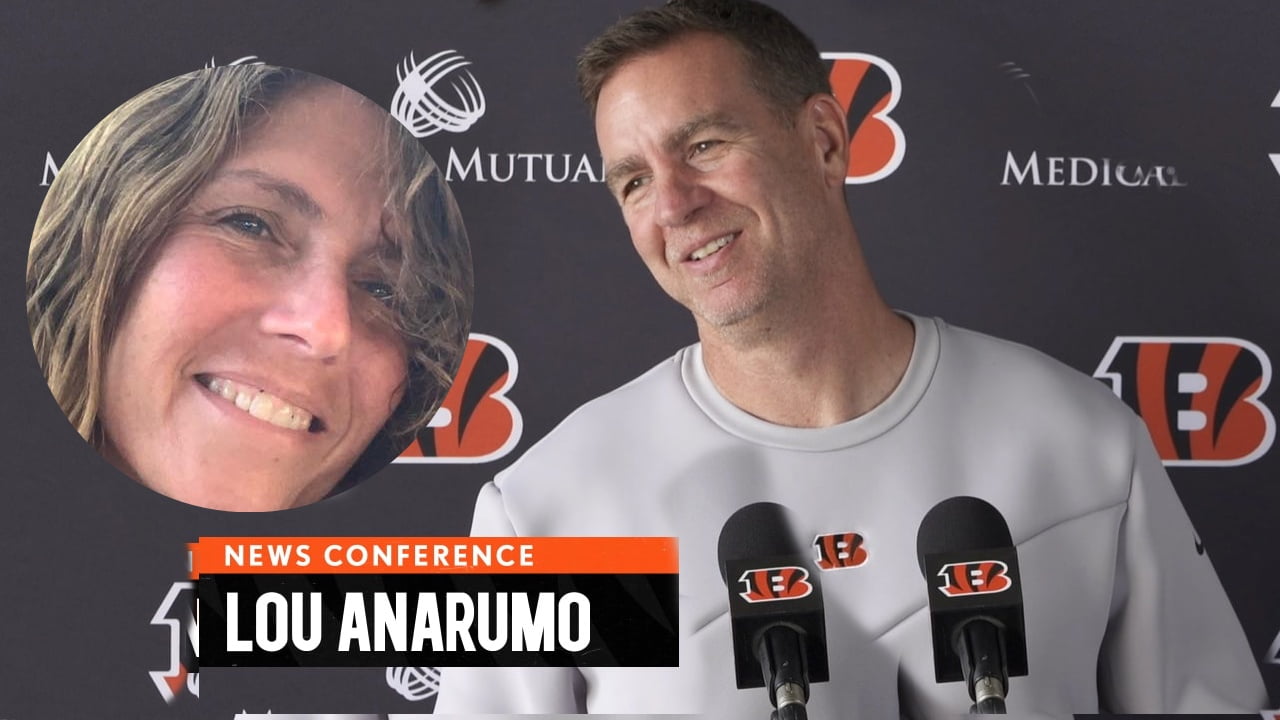 Lou Anarumo Parents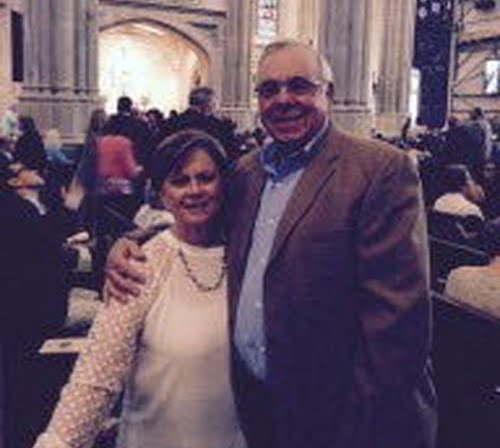 NFL defensive coordinator Lou Anarumo was born on August 18, 1966, in Staten Island, New York; he is son is Louis Anarumo Sr. and Rosemary Anarumo, his parents met at ages 17 and 16, while they attended Richmond High School where he played basketball and she was a cheerleader.
Mr. Ararumo attended Wagner College on an athletic scholarship, he studied English and education; Rosemary worked at Chemical Bank in Manhattan and lateral Wagner College. On August 22, 1965, they got married and welcomed four children, Lou Anarumo, Elena Gallo, Mary Riser, and Carolyn Rago.
Mrs. Anarumo continued to work at Wagner College while her husband was a teacher at PS 44 from 1966 to 1973 when he was named assistant principal of the school, around that same time he was the coach of the junior varsity basketball at Port Richmond High School. In 1986, Mr. Anarumo was named principal of PS 53 in Great Kills; he also served on the Staten Island Advance All-Stars Advisory Board from 1975 to 2005. He retired in 2002.
Lou Anarumo College
Lou Anarumo attended Wagner High School before attending Wagner College from where he graduated in 1990, with a degree in special education.
Lou Anarumo College Coaching Career
Coach Anarumo started his coaching career at Susan E. Wagner High School as a junior head coach in 1988. The following year was the head coach at the United States Merchant Marine Academy; from 1990 to 1991, was a graduate assistant at Syracuse University.
Lou Anarumo was defensive backs coach and defensive coordinator at the U.S. Merchant Marine Academy; from 1995 to 2000, was an assistant head coach at Harvard University. He served as defensive backs coach at Marshall University from 2001 to 2003; had the same role at Purdue from 2004 to 2011.
Lou Anarumo NFL Coaching Career
In 2012, the Miami Dolphins announced they hired Lou Anarumo as their new defensive backs coach.
He served as interim defensive coordinator of the Miami Dolphin on October 8, 2015.
On January 25, 2018, the New York Giants named him their defensive backs coach.
On February 21, 2019, he was named defensive backs coach for the Cincinnati Bengals
Lou Anarumo Net Worth
Lou Anarumo's exact net worth is unknown, some sites believe in between $1 to $5 million.
Lou Anarumo Contract & Salary
There are no details regarding how much Lou Anarumo's contract is worth or what is his annual salary.
Lou Anarumo Wife
Lou Anarumo'swife is Fran Anarumo, the mother of his three children, sons Louis and Christopher, and daughter Madison Anarumo.
Fran Anarumo
Fran Anarumo was born Frances Marie Sclafani on March 31, 1966. She married Lou Anarumo in Staten Island, New York in 1993. They have since welcomed three children Louis, Christopher and Madison Anarumo.
Lou Anarumo Children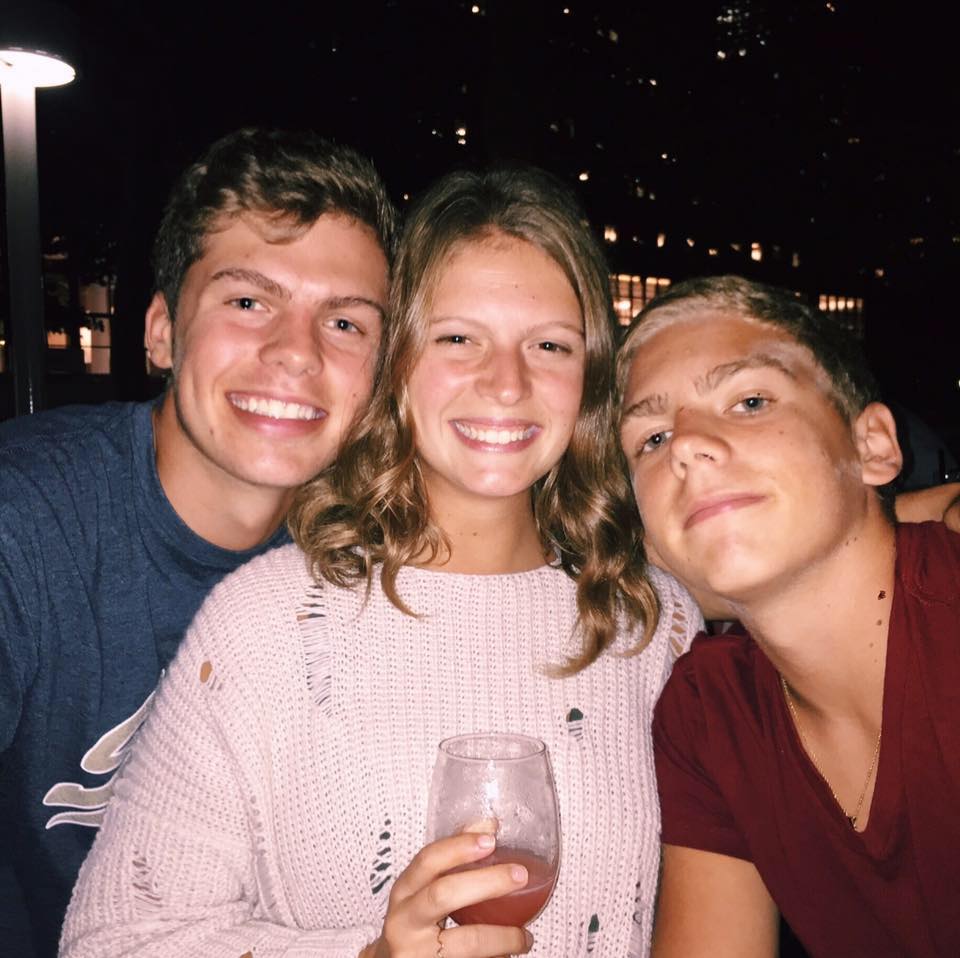 Her son Louis Anarumo graduated in 2020 with a Bachelor's degree in business and management from Purdue where he is also a football recruiting intern.
I enter information into the recruiting system about future prospects. I also help prepare the mail that is to be sent out to commits and interested recruits. Finally, I watch film and enter relevant information into the system for the coaches to watch.
Before that, Louis was a scouting intern for the Miami Dolphins.
I evaluated film of potential prospects for the team. I dissected their performances from their college games and decided who would be a good fit for the organization. I also sat in meetings lead by the General Manager, who discussed player personal information.
Christian Anarumo is a student assistant at West Virginia University from where he will graduate in 2025. He previously played at Monsignor Farrell High School.
Madison Anarumo, Maddi graduated with a Bachelor of Science in public relations and fashion from Ball State University. She is the manager and licensing & partnership at BaubleBar in New York; before that, was the account coordinator at Cardinal Communications at Ball State
Related Story: Zac Taylor Wife Sarah Sherman Taylor