Annalise Dale
Annalise Dale is the stunning wife of NFL  player Jon Dorenbos the long snapper for the New Orleans Saints; who also played for the Tennessee Titans, Philadelphia Eagles, and the Buffalo Bills. Jon was previously married to  his ex-wife Julie
Annalise Dale's NFL beau is a man with many talents, he is also a magician, he turned to magic at an early age, he found that it helped him to ease his mind.
Magic came to Annalise' beau due to his difficult childhood; he was born July 12, 1980, in Humble, Texas, to Alan a software technician with Microsoft and Kathy Dorenbos a librarian; also parents of Jon's siblings Kristina who is today a neurological technician at a hospital in Arizona and brother Randy, an independent contractor and owner of RAD Remodeling.
Dorenbos was 12 years old when his father killed his mother; his dad received spent 13 years and 8 months in jail after being found guilty of second-degree murder. He turned himself a day after he beat Kathy to death with a grinding tool.
Jon, his sister, and brother lived in a foster home until they were adopted by their uncle and aunt, Kathy Dorenbos' nephew Steve and his wife Susan Hindman. He attended at Pacifica High school in California and later Golden West College; before he transferred to the University of Texas at El Paso, where he became UTEP's star long snapper.
Jon signed a deal with the Bills in October 2003 as an undrafted free agent; by October 6, 2005, subsequently, joined the Tennessee Titans, who released him 20 days later. He then signed a two-year contract with the Eagles on November 29, 2006; one more contact for five years in December 2007, and re-signed with the Eagles on March 11, 2013.
Julie Lesicki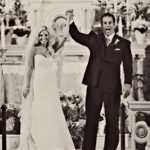 Jon Dorenbos was once married to Julie Lesicki, they got married on April 9, 2010, they said their I Do's in front of 250 guests at St. Augustine Catholic Church in Philadelphia; after the ceremony the newlyweds flew to Jamaica for an after-party and then to the Jade Mountain Resort in St. Lucia for their honeymoon.
Julie and Jon Dorenbos met in 2007 at a corporate event in Philadelphia; Jon the motivational speaker and Julie sold annuities.
She said his story moved her, therefore, she contacted him via e-mail. His response came along with a dinner invitation, and well, the rest is history.
Julie Lynn Lesicki was born in April 1982 to Ronald and Suzanne Lesicki graduated in 2004 from Gettysburg College, after graduation she got a job as an internal business development manager at ING USA Annuity and Life insurance Company and then became the business development at Safe Harbor Financial. The marriage didn't work and eventually got divorced in 2015.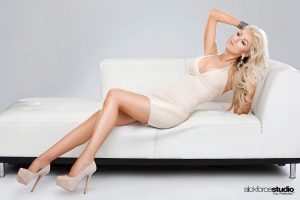 Annalise Dale
Jon Dorenbos found love again, the lucky gal is the stunning Annalise Dale.
This pretty NFL Wag is originally from Denver, Colorado. She used to be a Casino hostess at Cosmopolitan of Las Vegas, but she is currently working.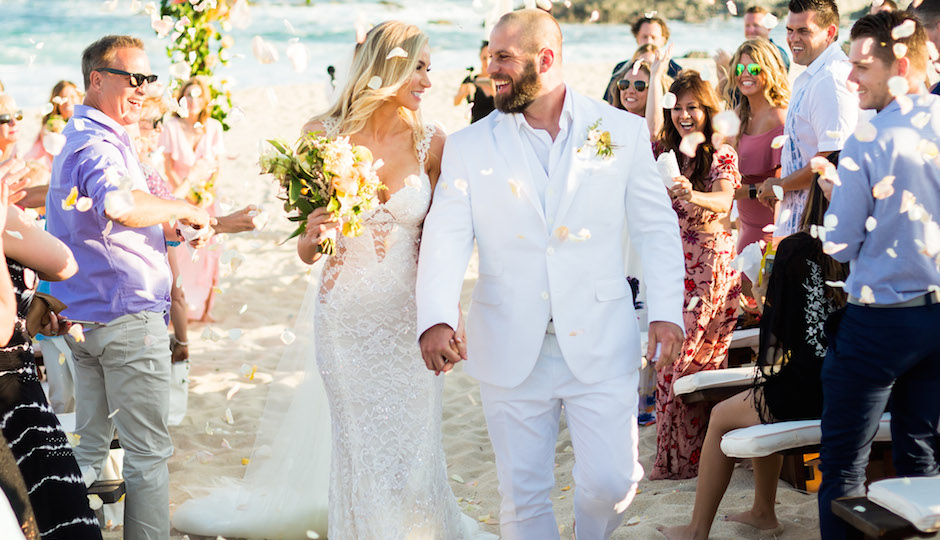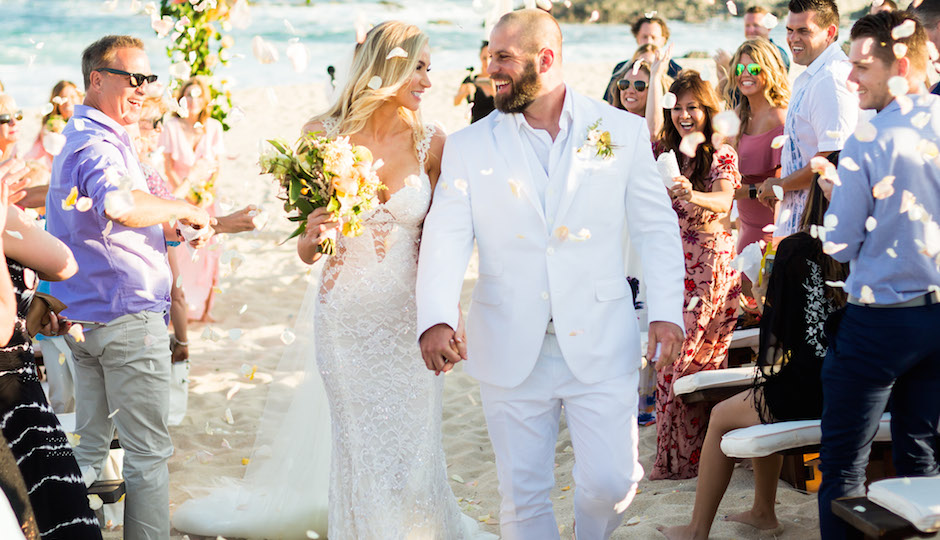 Jon and Annalise dated for two years before they tied the knot in July 2017 in Los Cabos, Mexico. They spent their honeymoon in Bora Bora.